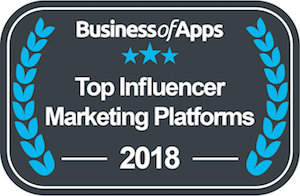 With today's extreme proliferation of social media, we see that among hundreds of millions users some get to be extremely popular, so popular that they can influence other people decisions what to buy. At the same time, today people don't engage with brand ads as they used to or simply block it with AdBlock alike tools. So brands needed another way to reach out their potential clients and so the Influencer marketing emerged as the answer to tackle this problem.
The other reason for Influencer marketing to emerge was Gen Z, teenagers are notoriously hard to be reached out and engaged via any other, more traditional, marketing channel. This generation tends to make a buying decision based on what people they trust have to say about it and these people are called social media celebrities or Influencers.
"So what is influencer marketing?" you may ask. Influence marketing is one of the latest forms of marketing. It facilitates specific brands to sell their products and services via their endorsement by social media platforms users with extremely big followship, established reputation and trust with their audience. In a sense it presents an iteration of a movie or music celebrity endorsement of products that took off back in 40s and 50s of the last century but in much bigger scale. Speaking of scale, thanks to the enormous popularity of social media platforms it's based on, Instagram Influencer marketing and YouTube Influencer marketing are the most prominent kinds that exist today.
According to Wikipedia, influencer marketing is defined as:
"A form of marketing in which focus is placed on influential people rather than the target market as a whole."
Influencer marketing is driven by two types of companies – platforms and Influencer marketing agencies, this guide covers the former.
An Influencer Marketing Platform offers a direct way for brands to connect and work with influencers that are listed on a particular platform. Essentially these platforms help influencers to monetize their social media channels and brands to reach out their potential customers or increase engagement with their current ones.
Connecting social media influencers with brands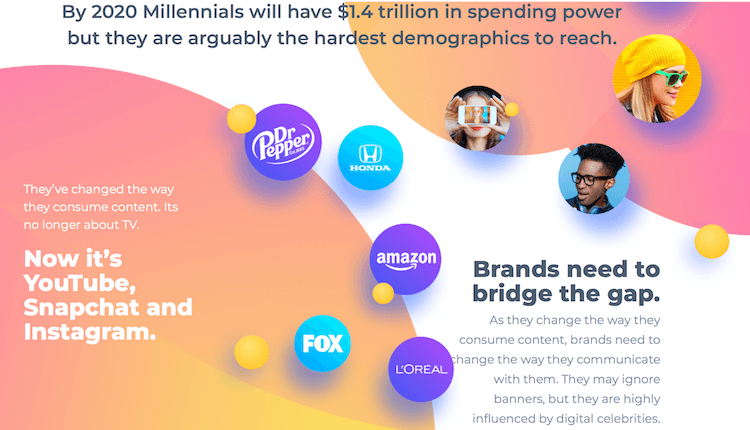 Source: Captiv8.io
Here is how the system works for both sides. Every influencer listed on a platform gets a profile that provides a contact information about her / him and their social media accounts statistics. Every brand, that comes on a platform to look for a particular influencer(s) to work with, can, using a number of filters, search an influencer platform database and find influencers with the right audience to advertise a specific product or service to. Once a brand begins to work with an influencer(s), an influencer marketing platform starts to supply statistics to measure an impact from promotions done by an influencer(s). Influencers get a financial reward (some platforms offer gifts instead of money) for every promotion they run for a brand.
Typically, influencer marketing platforms focus on the following functions:
Search and Discovery – to provide a built-in search mechanism to find influencers. Search can be performed based on criteria that characterize either influencer and her / his audience. Types of search include – by platform, by follower count, by influencer demographic info, by influencer audience demographic info.
Contact & contract management – to provide contact information for each influencer, allow brands to communicate with influencers directly, negotiate payment and hire them for a specific campaign. Also this function covers handling of various regulatory compliance matters.
Campaign content management – to manage ad text and graphic creatives, hashtags, @mentions, campaign duration, deadlines, giveaway / sweepstake details and other ad campaign features for multiple brands and influencers.
Promotion and amplification of an influencer ad content – to reinforce an impact generated with an influencer content for a brand via paid advertising on social media.
Influencers compensation – to handle a payment process to multiple influencers, it includes payments escrowing, tax compliance, transactions via PayPal / other electronic payment systems.
Analytics & Reporting – to analyze an impact that an influencer ad campaign creates for a brand's product. Reports may consist of the following information – publication confirmation, views, reach, engagements, ROI calculations, real-time analytics, URL tracking.
Most often a payment model influencer marketing campaigns are based on is the CPM one, it implies paying a certain amount for each 1,000 views of an ad. How much money do influencers actually make depends on multiple factors, including but not limited to – a particular social media platform, an influencer follower size, her / his engagement rate, her / his audience demographic. Some companies take money deposit from brands to pay influencers only once the job is done, hence securing this way brands investment.
The crucial role that an influencer marketing platform plays for a brand is that it helps it to understand who are the people who follow a particular influencer and what impact that influencer creates for its product. A paramount value that such platform brings on the table for an influencer is that it provides her / him the way to get in touch with multiple brands, endorse their products and get paid.
Some influencer marketing platforms also offer a service layer where they help source influencers, manage campaigns and develop creatives.  Whereas others focus more on providing a pure self-service. platform or tool.
There are influencer marketing platforms that focus on a particular platform (Instagram, Snapchat, Youtube) however, majority operate across a number of different social channels. Similarly, some influencer marketplaces are known for sourcing influencers in particular areas of the market or verticals whereas others have a wider positioning.
In this guide we've set a goal to provide you with the list of the best Influencer Marketing Platforms that are on the edge of Influence marketing of today. So if you happens to be on either side of the fence – either influencer or brand, you can use this list to cut on an heavy googling for the top influencer platform to use.
Note, companies on the list we've complied below are not in any priority order. 
Influencer Marketing Platforms List
You can find more Influencer marketing companies in our directory.


HYPR offers real-time social analytics that gives brands access to audience demographics, geographic data and more. The platform has access to over ten million influencer profiles, including direct contact information for them, dedicated account managers to help you find what you're looking for and client conversion rates in which you can define KPIs.
Price: You can try it out for free
Features: Influencer profiles, keyword search function, account managers
Tagline: The only platform to provide social audience analytics for every influencer in the world
HYPR website screenshot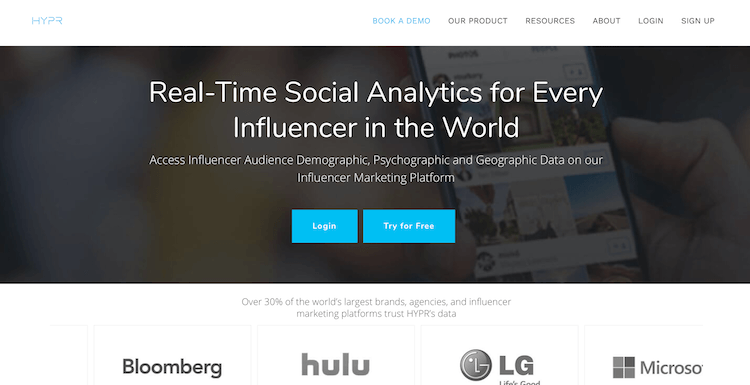 Popular Chips is an influencer marketing platform that provides you with the demographic distribution of the followers of any influencer out there. The platform also offers reports to improve your marketing KPIs, the ability to learn from competitor strategies, the option of finding out who is using your hashtags and tagging you, and more.
Price: Free custom report
Features: Performance analysis, demographics, competitor benchmarking
Tagline: Don't Invest Blindly
Popular Chips website screenshot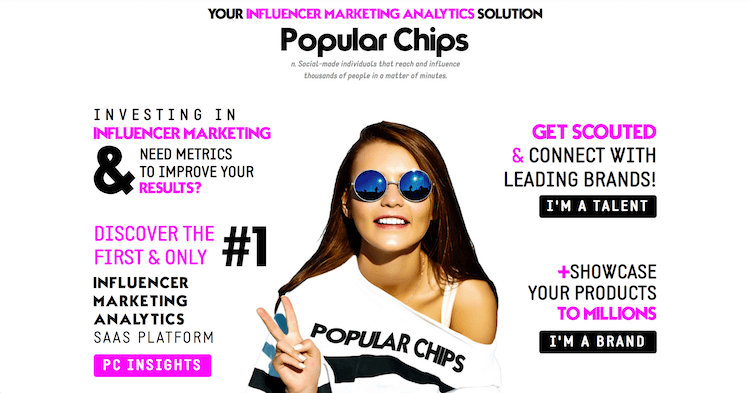 Upfluence features impressive access to over 1.2 million influencers across some 250 industries. To find these, you can perform searches through social media type, industry, location, engagement rates, traffic history and more. Once you've found an influencer you desire, you can see their latest blog posts, and social media, with the option to contact them directly via the software.
Price: Demo available
Features: Campaign manager, track results, geolocation search
Tagline: Influencer marketing made easy
Upfluence website screenshot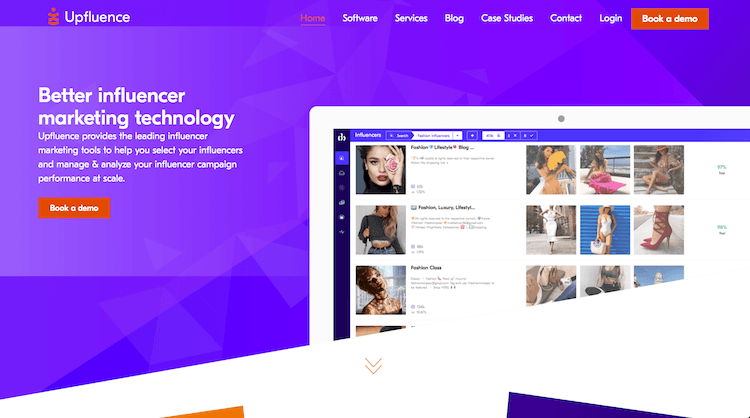 NeoReach operates with an automated index that makes up over 3 million influencers in their database. They offer user-generated content campaigns, real-time reports and the ability to export them, along with 40 available filters to search for the right influencer. You can also track deadlines and review posts within the dashboard.
Price: Annual subscription
Features: Real-time reports, extensive search features, dedicated support
Tagline: Influencer marketing platform built for scale
NeoReach website screenshot

Traackr's marketing platform offers the ability to focus on the effect of how an audience responds to an influencer's content. This allows brands to see the best creator to target without the need to take risks. The platform also provides real-time data, so you can see where the 'real' influence is, what's working and what's not.
Price: Three different subscription plans
Features: Analytics, campaign management, discovery engine
Tagline: Influencer Marketing That Matters
Traackr's Task Management Workflow

Revfluence allows you to create exciting, fresh content with influential creators that drive new followers and customers to your brand. They use machine learning for over 500,000 influencers – these are based on demographics, content quality and audience. There's also the option of sending invites out in large numbers with a single click.
Price: Three different tiers
Features: Campaign creation, analytics, product tracking
Tagline: The Influencer Marketing Platform for Scale
Revfluence website screenshot

Mention Me is referral marketing platform for brands. It enables them to get more customers via referrals by their existing customers who suggest purchased products to their friends. It offers award-winning technology for ad campaigns A/B testing optimization, word of mouth sharing precise capturing, best practice educational program, easy implementation with just a couple of javascript tags and more.
Price: cost-per-sale based model, when advertisers pay only when
Features:
Tagline: Supercharge your customer growth with referral marketing through Mention Me
Mention Me website screenshot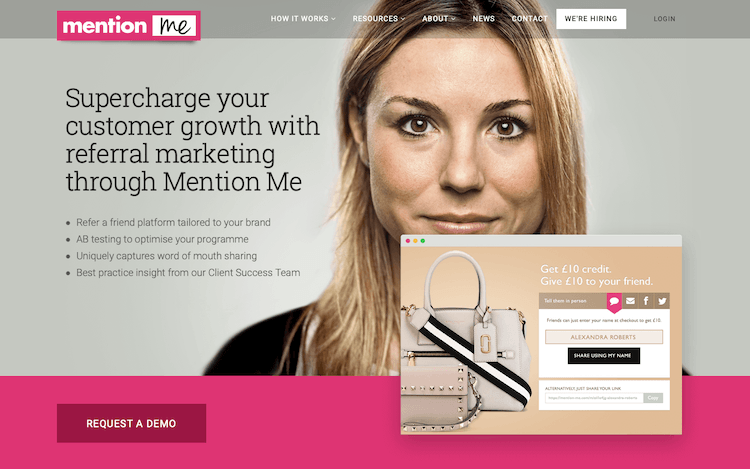 With the 'Influencer' marketing platform, you can access extensive data reports, including engagement and audience, campaign performance and more. The platform offers a network of influencers for you to find, with each of them being vetted in advance. A match-making search tool allows you to get in contact quickly.
Price: Three levels of subscription
Features: Influencer marketplace, full campaign management, performance tracking
Tagline: Where Influence Happens
Influencer website screenshot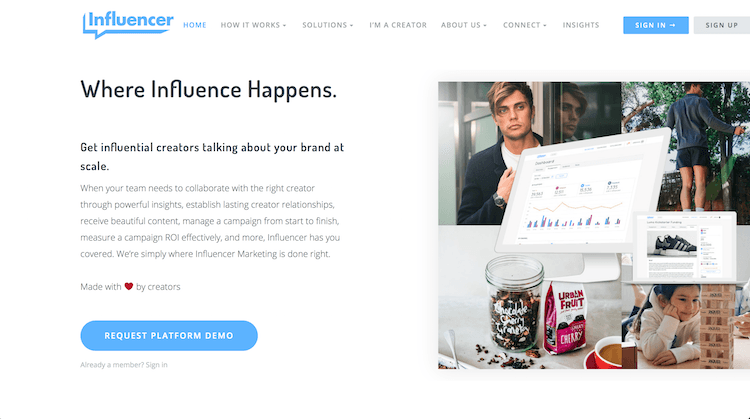 Lefty aims to be a bit different from the other platforms on this list as it boasts a Seeding feature – basically, it's a managed service a little more complex than the standard self-service on offer. It also exclusively focuses on connecting Instagram creators with brands, with a suite of management tools and tracking software.
Price: Four different subscription plans
Features: Campaign management, account indexing, influencer discovery
Tagline: Lefty fosters your talent
Lefty website screenshot

Sideqik features a network in which you can track all of your favorite influencers in one place, via the dashboard offered. You can identify influencers based on your individual needs – engagement, reputation, interests – along with the option to communicate directly with them. Targeted marketing campaigns can be launched and optimized with the software.
Price: Three tiers, pricing isn't provided
Features: Metrics, social insights, reports
Tagline: The data-driven influencer marketing platform
Sideqik website screenshot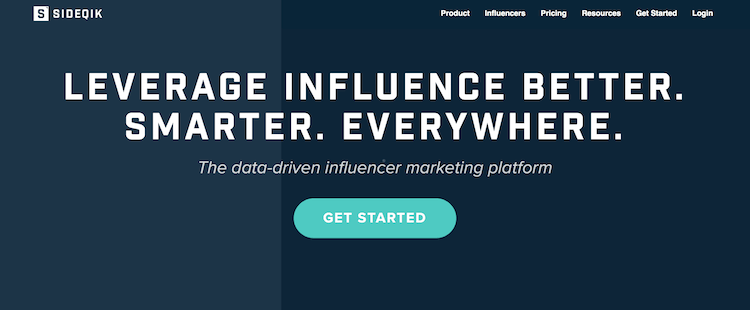 Fanbytes allows you to create Snapchat optimized adverts that run on the platform's own growing influencer network. These mobile ads are then distributed through the network – key influencers top and tail the ads. You can also check stats, gaining insights into your ad campaign through the provided dashboard.
Price: Cost per completed view – maximum 0.04p per view
Features: Influencer network, data insights, campaign management
Tagline: Advertise through Snapchat influencers at scale
Fanbytes website screenshot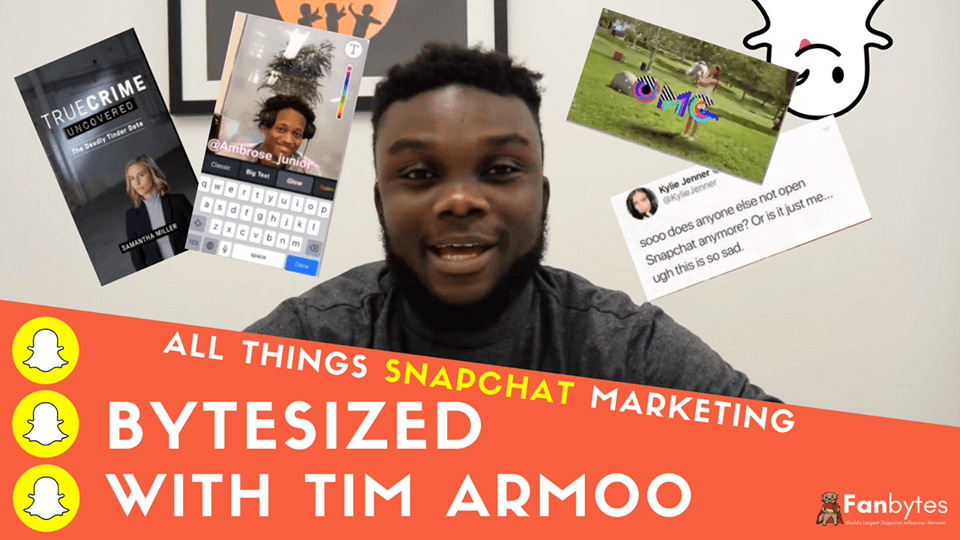 BrandSnob offers the ability to leverage influencer marketing and grow your brand on social media. In a nutshell: you can get influential creators posting fresh content about your company. The platform also uses the latest AI and machine learning to identify influencers who will match your brand – those that are more likely to generate results.
Price: N/A
Features: Campaign management, analytics, audience insights, VIP communication hub for influencers to share brand contacts with each other and ask for help.
Tagline: Creators With Influence
BrandSnob website screenshot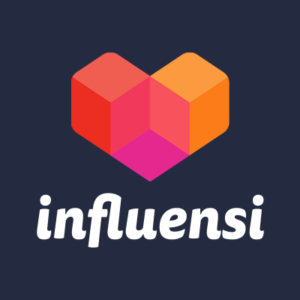 INFLUENSI is an influencer marketplace where obtaining the real ROI of investments is easily measurable. In influensi, advertisers can easily find influencers to help them reach an audience they are eager to impact. On the other hand, influencers can take advantage of their community by choosing brands that are best associated with their style.
Price: N/A
Features: Performance and branding campaigns, event management, digital strategy consulting and product's release.
Tagline: Create, Share, Monetize
INFLUENSI website screenshot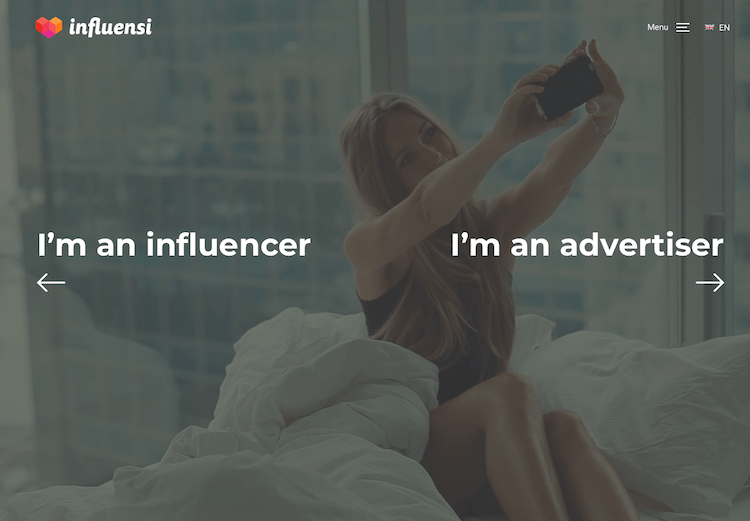 Tidal Labs uses a proprietary influencer platform that combines the tools needed to manage a private network of influencers. The platform allows brands to centrally manage their relationships with the added customization of all communication, guidelines and incentives. You can also distribute to hosted sites, partner systems and more.
Price: N/A
Features: Influencer private network, data insights, campaign management
Tagline: Influencers Should Be Managed Through Technology, Not Spreadsheets
Tidal Labs website screenshot

InfluencerDB allows brands to find and analyze influencers and their audience. You can organize all your influencer relations in one tool that is built for teams, along with the ability to monitor all postings from influencers mentioning you or your competitors. They also provide scientifically generated data on influencers worldwide.
Price: Three tiers
Features: Data insights, campaign management, post monitoring
Tagline: Data-Driven Platform For Influencer Marketing and Relations
InfluencerDB website screenshot

Captiv8 features a discovery engine that breaks down influencers by reach, demographics, agency representation, and more. Brands are also able to predict engagement with each and every influencer they select for every campaign – that's across all social channels. Once a campaign has gone live, Captiv8 monitors it in real-time and optimizes it as it progresses.
Price: N/A
Features: Data insights, campaign management, analytics
Tagline: We Work With Creators To Tell Powerful Stories For Brands
Captiv8 website screenshot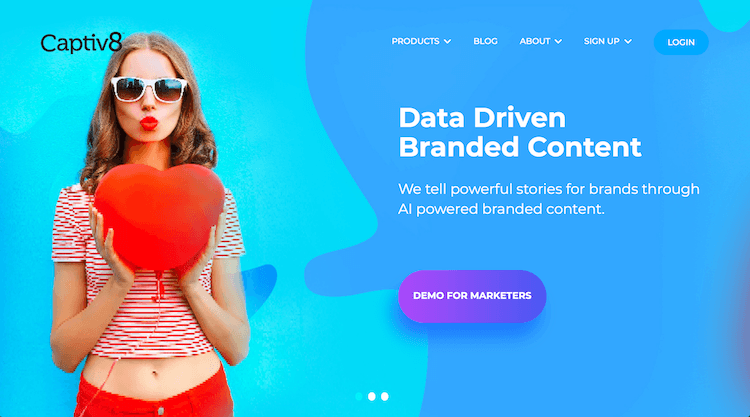 Tagger Media is an opt-in marketplace that features over 1 million influencers in its database. The platform boasts audience insights and behaviors, along with search tools and advanced filters to find the right influencer for the job. You can segment, manage and onboard new influencers all within the dashboard, with the ability to control when content is published as well.
Price: Demo available (price not stated on site)
Features: Influencer index, campaign management, audience insights
Tagline: The complete content platform
Tagger media website screenshot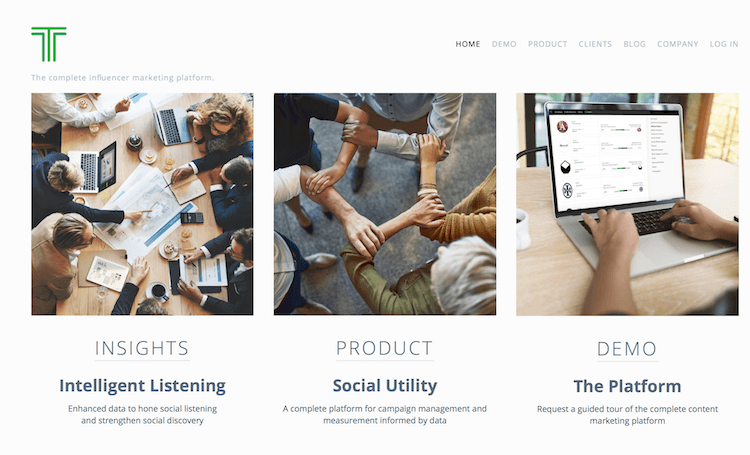 Julius allows brands to connect with over 100,000 influencers which are displayed in profiles, along with their social media reach and price. The platform also features extensive campaign management features such as integrated messaging, detailed performance metrics and a simple workflow process. You can even see which brands influencers have worked with before.
Price: Annual fee, no monthly options available
Features: Analytics, audience demographics, profile exporting
Tagline: The 100% Vetted Influencer Marketing Solutions
Julius website screenshot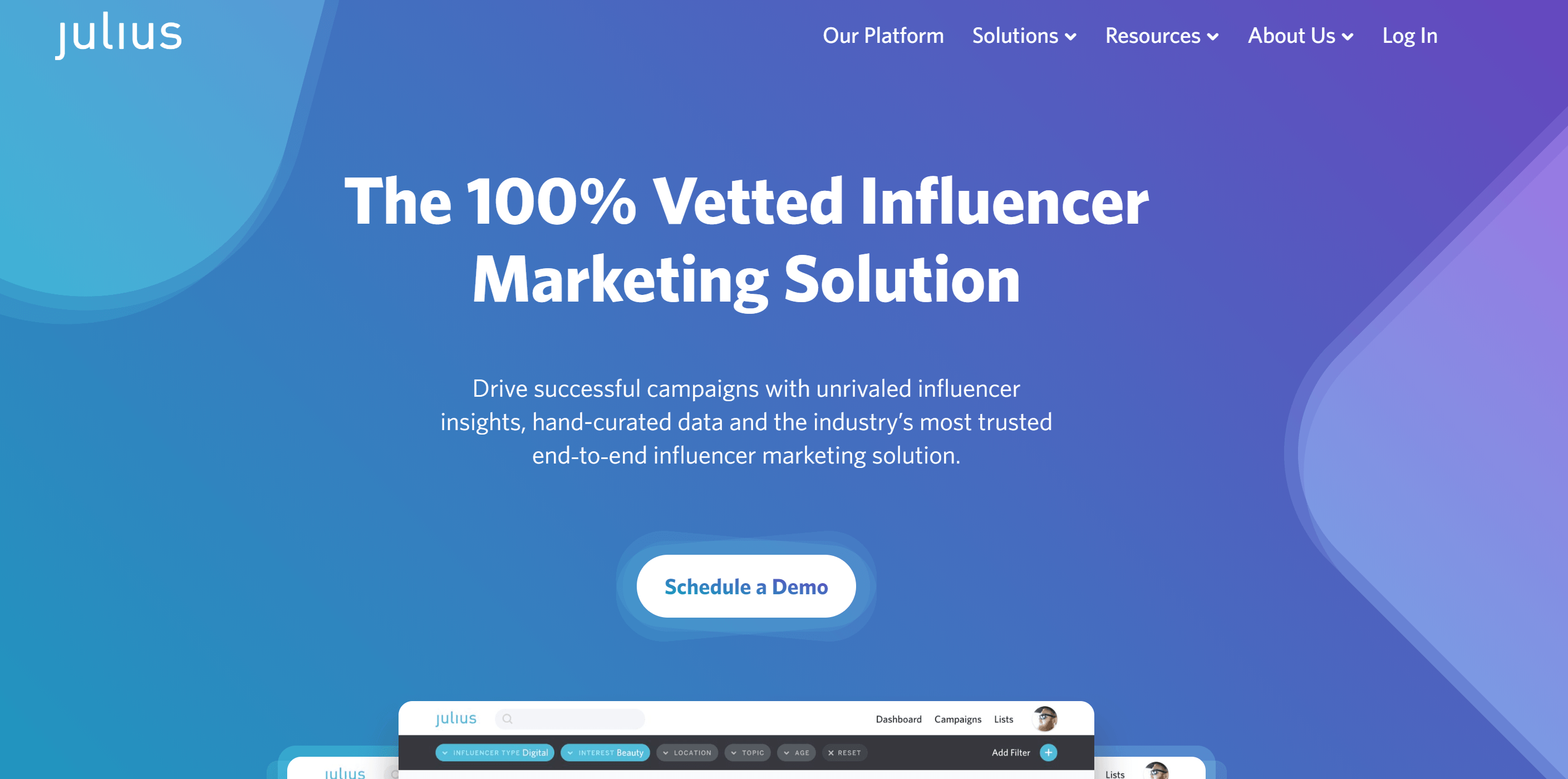 FameBit allows brands to launch a campaign for free, along with giving them the ability to track key metrics in a single place. Brands can also receive proposals from content creators/influencers to help them tell their brand's story – the option to set a custom budget is also available on the influencer platform.
Price: Free to sign up, service fee taken for campaigns
Features: Analytics, custom budget, creators selection
Tagline: Have Control Over The Content Your Customers See
FameBit website screenshot


Social Circle features a bespoke value calculator for brands to measure engagements – so they don't end up overpaying during their campaigns. The platform itself is free to use and offers a database of over 50,000 influencers, including micro-influencers. The ability to monitor and track across multiple platforms is also available.
Price: Free trial available, price is discussed
Features: Managed service, analytics, influencer database
Tagline: A Home for Creators, A Hub for Brands
Social Circle website screenshot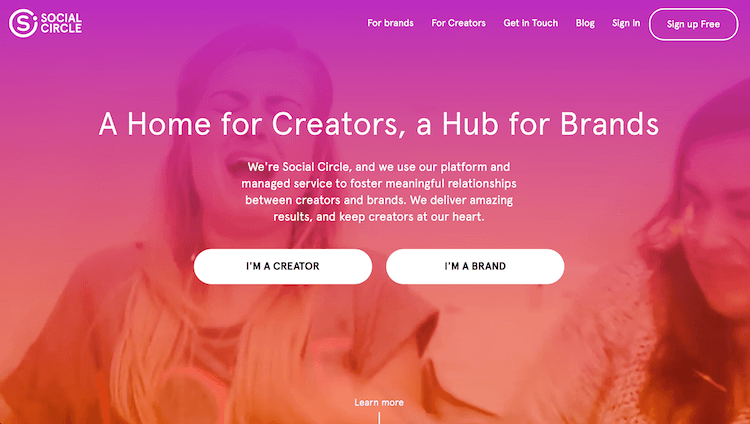 Matchmade enables game developers and brands to grow their game through influencer marketing campaigns. The platform features over 2.5m YouTube channels, 250m videos, and over 20,000 games to match with influencers. Campaigns with Matchmade use CPI tiers to help stay within marketing budgets.
Price: Free demo available, price to be discussed
Features: Audience demographics, analytics, influencer selection
Tagline: The Leading Influencer Marketing Platform for Games
Matchmade website screenshot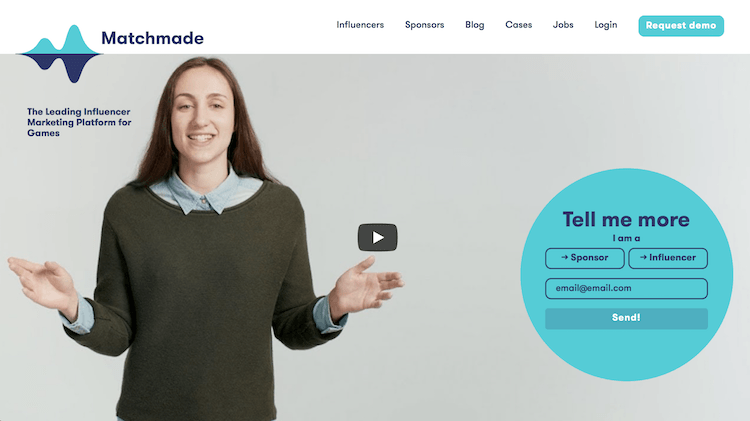 The Cirqle uses an estimated impressions number to outline potential reach during a brand's campaign – this includes engagement, top influencers, posts and platforms. Their campaign brief pages offer a breakdown of pricing, timeline, product selection, deliverables and key messaging. The platform also utilizes feedback loops to improve each campaign with them.
Price: Free to sign up, price is discussed
Features: Campaign briefs, analytics, influencer profiles
Tagline: Influencer Tech That Elevates Your Brand
The Cirqle website screenshot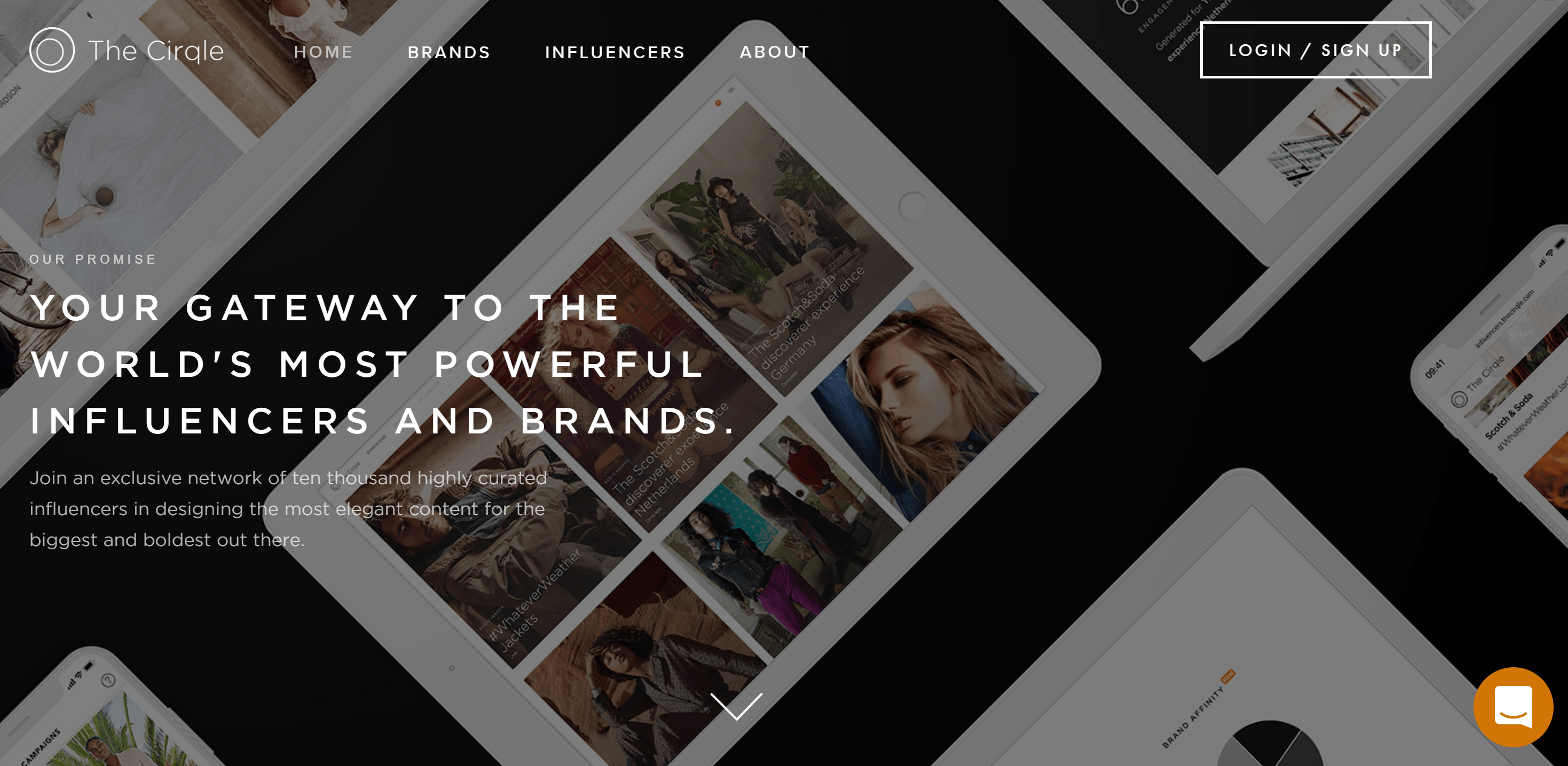 Openinfluence supports brands with content campaigns across the key social media platforms. The platform features an influencer identification list: access to thousands of influencers across Facebook, Instagram and more. Openinfluence also helps out with rate negotiation, content ownership, payment processing and messaging.
Price: Price can be discussed
Features: Influencer database, analytics, campaign management
Tagline: A Highly Efficient Process Designed Around the Complexities of Influencer Marketing
Openinfluence website screenshot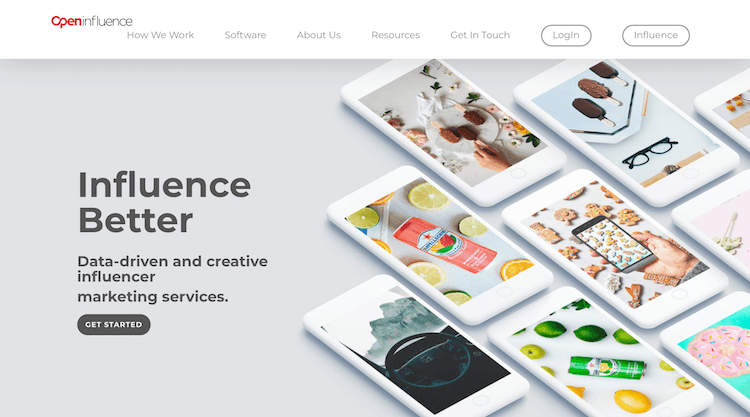 Klear features over 500 million profiles, 5 years of historical data and 60k categories. Brands have the option of searching for influencers via category and location across Instagram, Twitter, YouTube and more. Previous clients with Klear include JPMorganChase, IBM, Veritas, VisitBritain, Adidas and Coca-Cola.
Price: Free demo available, price discussed
Features: Influencer search engine, profiles, analytics
Tagline: The New Standard In Influencer Marketing
Klear website screenshot


Mavrck's platform enables brands to identify, notify, segment, recruit and measure real influence. This includes results and key performance benchmarks, relationship management, workflow automation, programmatic influencer identification and end-to-end measurement. Clients with the platform include Godiva, P&G and Charmin.
Price: You can book a demo with them
Features: Fraud detection, relationship management, influencer index
Tagline: Influencer Tech That Elevates Your Brand
Mavrck website screenshot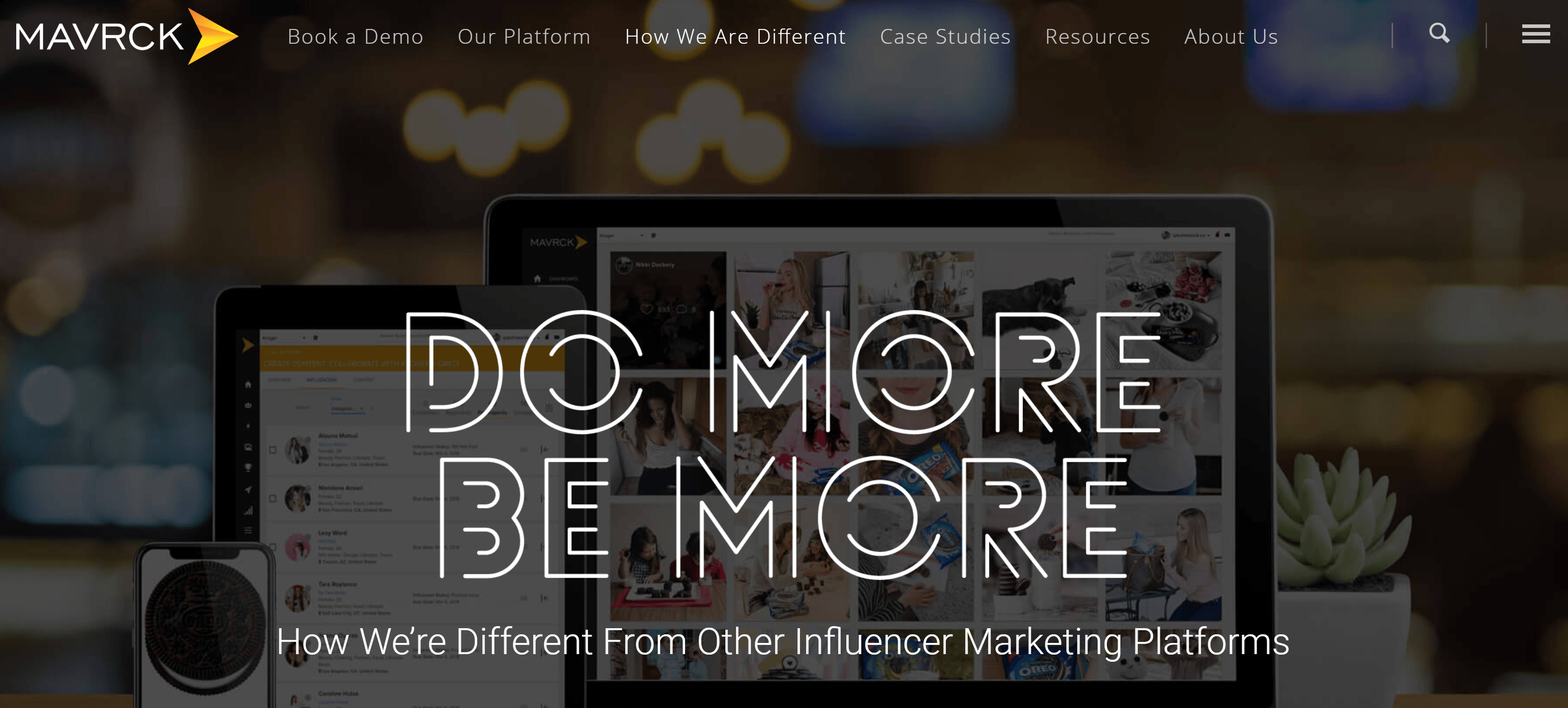 Brandnew posits itself as both an influencer marketing platform and agency, offering demographics, influencer on-boarding, a campaign builder, direct messaging and more. On the platform you can analyze competitors, search for influencers based on requirements and campaigns are managed for you from end-to-end.
Price: Price starts at £900 per month, up to £2,500
Features: Analytics, influencer profiles, multi-channel content
Tagline: Influencer Marketing Done properly
Brandnew website screenshot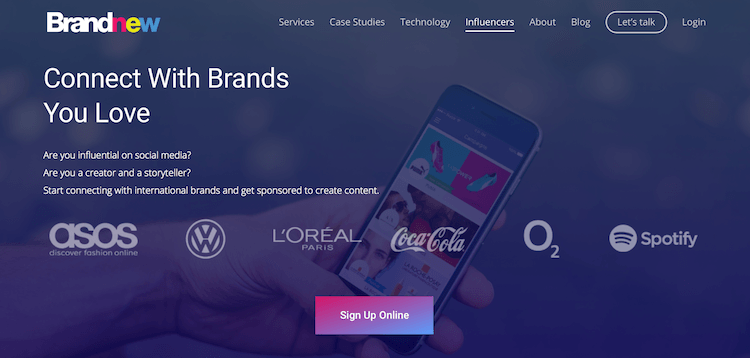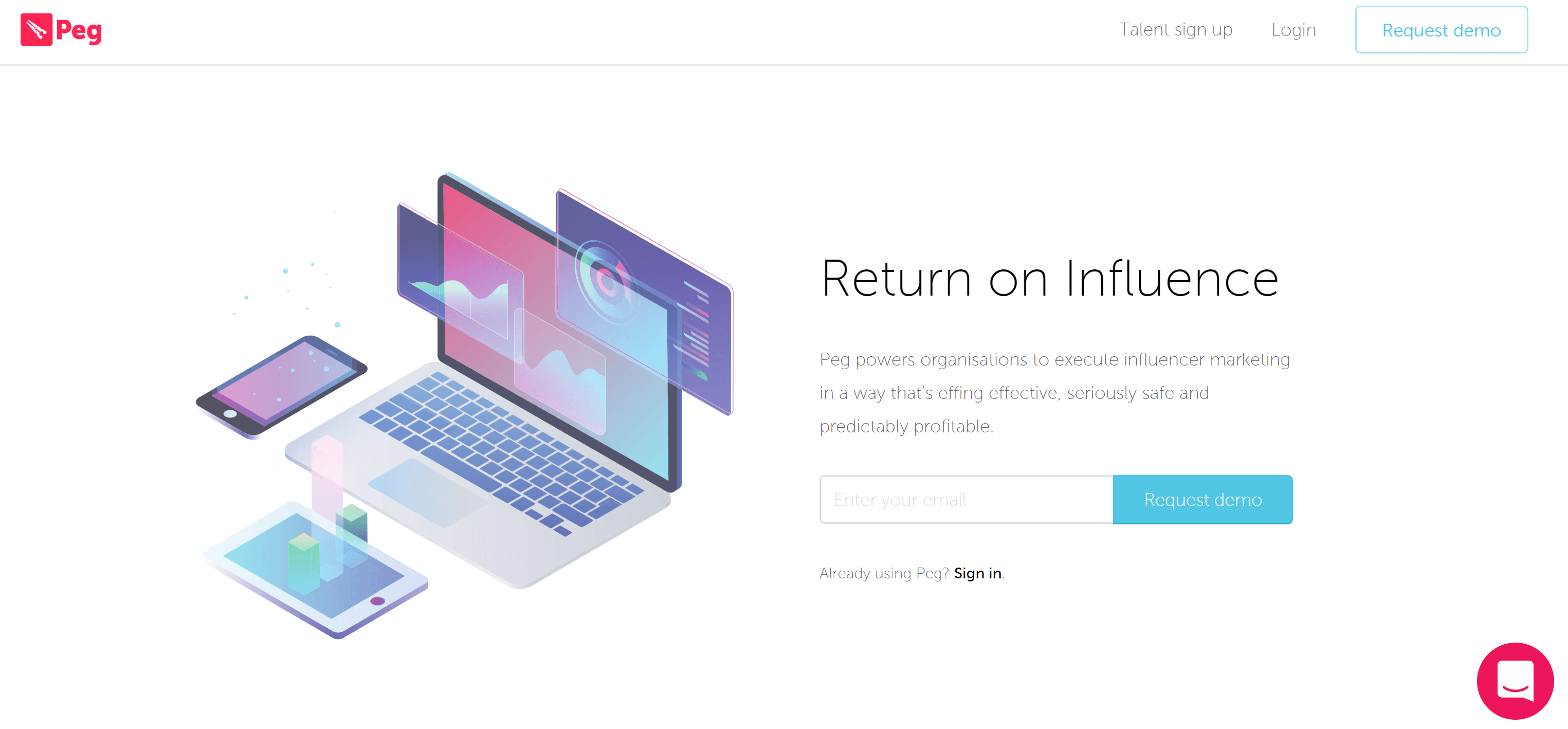 Peg is an end-to-end influencer marketing platform that powers over 1,700 companies in 169 different countries. The platform offers brands an advanced search feature to find influencers, along with a brand safety checker, deck exporting and more. Clients with Peg include Google, Coca-Cola, Universal, Uber and Nestle.
Price: Demo request
Features: Influencer comparison, real-time tracking, influencer index
Tagline: Return on Influence
Peg website screenshot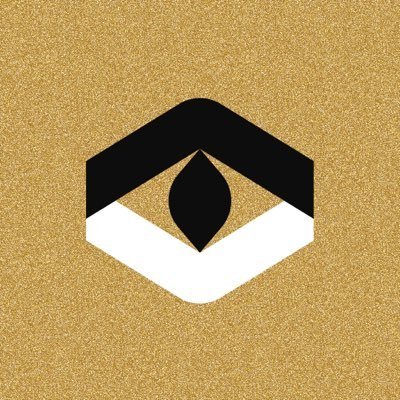 Takumi is a platform, established in 2015, that connects influencers on Instagram (with 1,000 followers or more) with brands to run ad campaigns for their products. By laser-focusing on Instagram as the leading digital platform for creativity and working with the leading brands and best creators, the company has managed to acquire a unique expertise for how to make influencer marketing really work.
Price: n/a
Features: content quality insurance, influencer vetting, creators have 1,000 – 1000,000 followers on Instagram, Instagram influencer strategy consulting for brands
Tagline: Branded Instagram Creative at Scale
Takumi website screenshot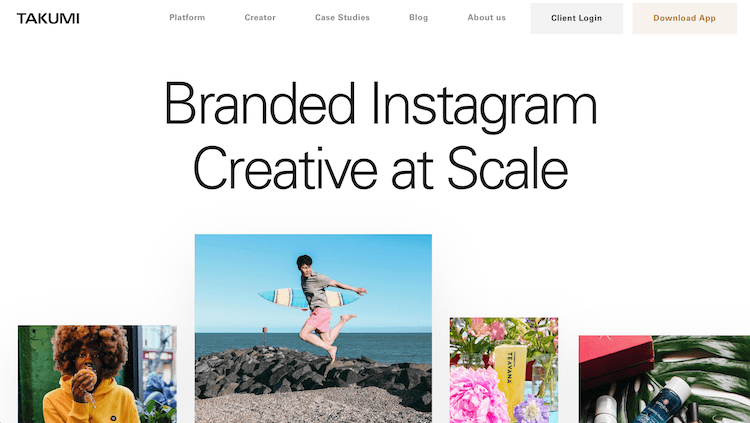 Dovetale is a brand new influencer marketing platform that was launched in early 2017. It brings together multiple features that help brands to be efficient with their products promotion on social media. Including monitoring of own and competitors growth on social media, finding creators and compiling them into a list, influencer campaign management, reporting and influencers payment management.
Price: 3 plans – Starter ($200/month), Pro ($500/month), Enterprise (contact to get the pricing)
Features: social media followers dynamics monitoring, trends & insights finding to compare against competitors
Tagline: Social media software for brands & agencies
Dovetale website screenshot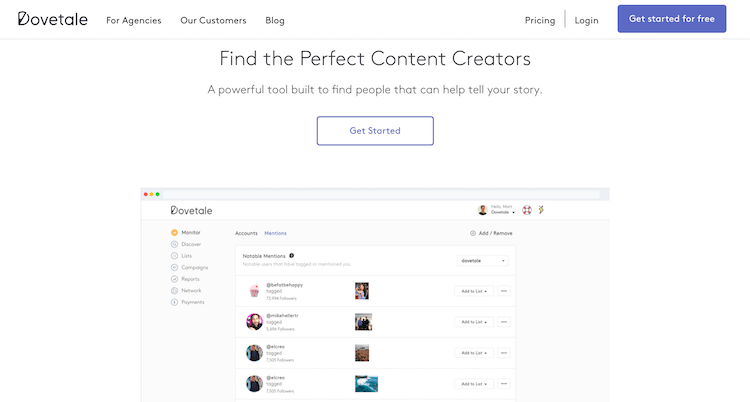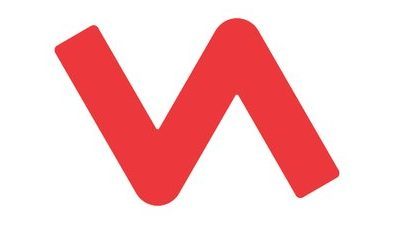 Scrunch is an influencer marketing platform that aims to connect brands and agencies with bloggers and social media influencers to promote specific products or services. The company owns one of the biggest influencer media profiles database – over 20 million and billions data points combined.
Price: three plans – Starter (free), Pro ($100/month), Power ($300/month)
Features: easy 4 step campaign launch process, goal setting feature to pre-populate ad campaigns with data based on a goal
Tagline: Data-driven influencer marketing platform for brands and agencies
Scrunch website screenshot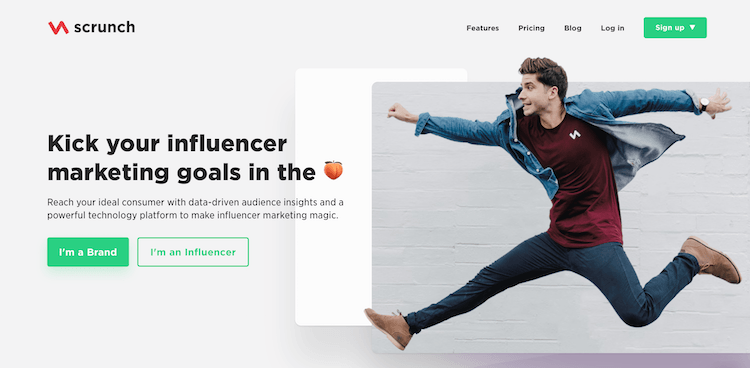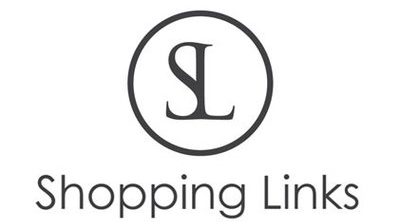 Shopping Links is an influencer marketing platform that aims to help brands identify content creators that are a perfect fit to promote their product, as well optimize a campaign performance. It assess each influencer audience to measure its authenticity and level of engagement, allows brands to gift products to multiple creators in scale and make data-driven decision by measuring of creators campaigns.
Price: 3 plans – Paid Promotion (from $79 / post), Product Seeding (from $895 / 10 appointments), Managed Service (from $2500 / month)
Features: creators authenticity checking, in-depth analytics and conversion metrics, gifting products to multiple creators in scale
Tagline: Meaningful Relationships. Real ROI
Shopping Links website screenshot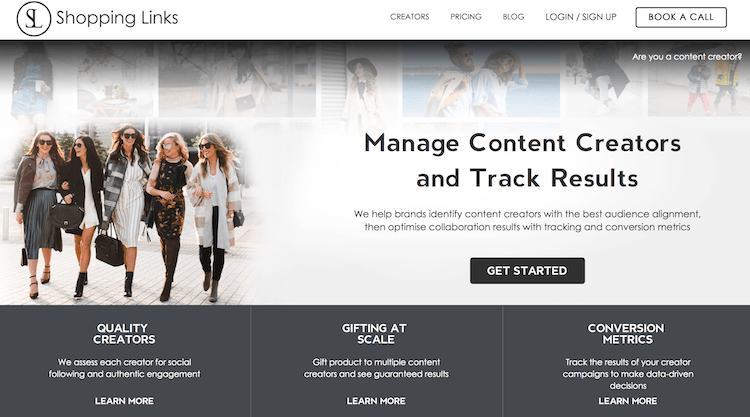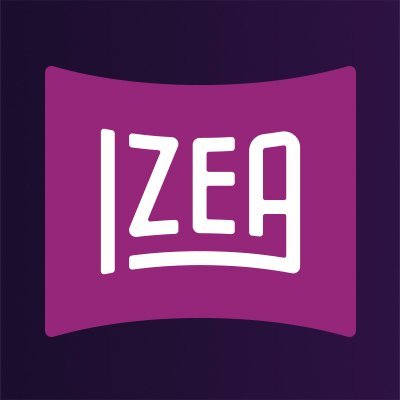 IZEA is an influencer marketing platform that provides both software and services for brands. The company helps brands to scale up their influencer marketing campaigns, as well as content marketing programs. The platform handles all aspects of influencer marketing – social media influencers finding, collaboration, payments and distribution and campaign effectiveness tracking.
Price: 3 plans – IZEAx Light (free), IZEAx Publisher ($250+ / month), IZEAx Marketer ($2,000+ / month)
Features: professional creators and editors to create text and graphic creatives for ad campaigns, iOS & Android app
Tagline: Content + Influence + Scale
IZEA website screenshot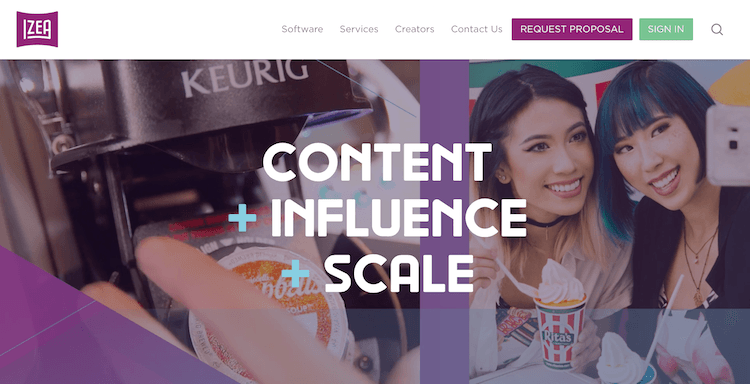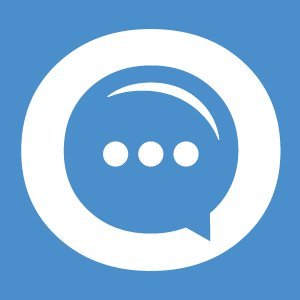 Socialix is an influencer marketing platform with a mission to connect influencers and bloggers with brands and talent agencies. The whole cycle of an influencer interaction with a brand is divided into 4 steps – media kit creation, partnership with advertisers, authentic content creation and receiving payments. Socialix helps influencers to know their audience better via providing detailed statistics about each sponsored content performance.
Price: custom pricing for each customer requirements
Features: precise influencer search by keyword, location, platform and category, 7,000 talented creators registered with the platform, no automation, all influencers register on the platform manually
Tagline: The Most Complete Influencer Solution
Socialix website screenshot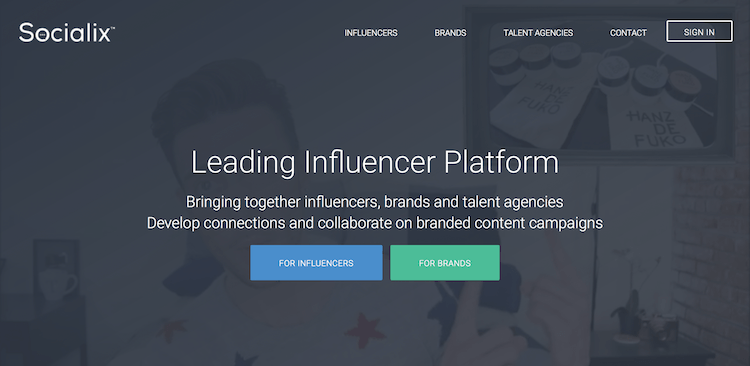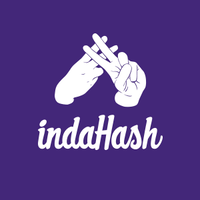 indaHash is an influencer marketing platform with a focus on three social media platforms – Snapchat, Instagram and Facebook. In a contrast with other platforms, indaHash works with micro-influencers, social media celebrities who have anywhere from 10,000 to 100,000 followers. With this range of followers these influencers on one hand can spread a brand message to many people but on the other they can still keep it personal with their audience.
Price: free for influencers, pay per post rates for influencers (no negotiations with brands)
Features: influencers are allowed to participate in up to 2 ad campaigns per week, should wait 6 months in between ad campaigns for companies that compete, campaign performance reports include number of influencers, total reach, number of engaged interactions like comments, retweets, likes and more, engagement rate and more.
Tagline: The Best Influencer Marketing Platform
indaHash website screenshot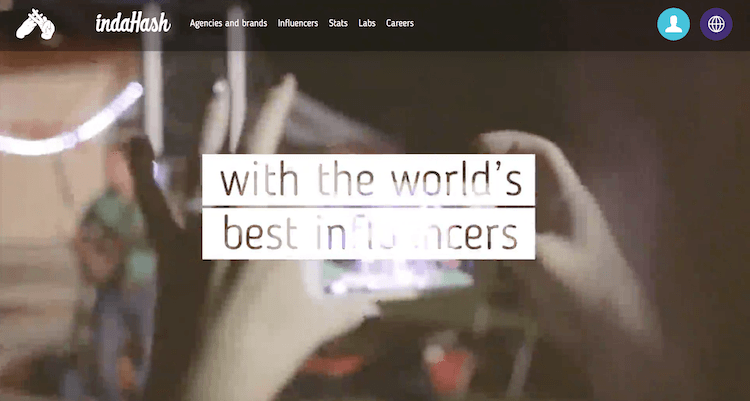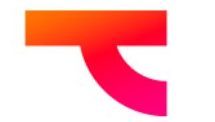 Tapinfluence is an influencer marketplace for influencers and content creators. Its workflow is based on 4 components – Discover that is about providing brands with comprehensive tool to look for influencers that have audience that match their brand, Workflow that covers all questions related to brands working with influencers on specific product promotion, Measure that deals with measuring the right KPI for an influencer ad campaign, including ROI and Amplify that is about a distribution of a content created by influencers for an ad campaign.
Price: three plans – Standard ($2000 / month), custom pricing for enterprise, custom pricing for agencies.
Features: worked with Volvo, Canon, Whole Foods, audience analytics tool is powered by IBM Watson supercomputer.
Tagline: Content that inspires. Content that actually sells.
TapInfluence website screenshot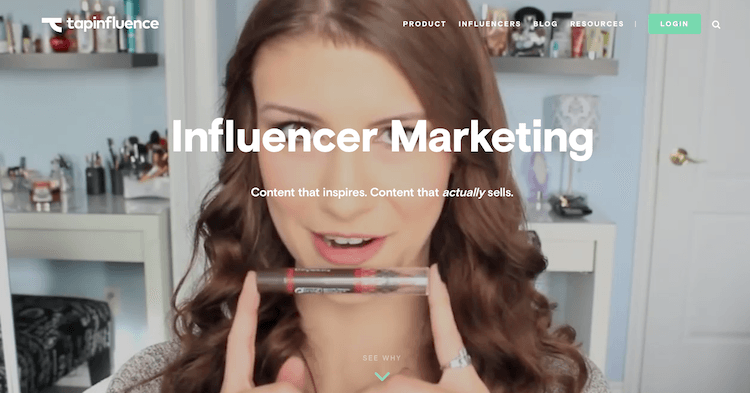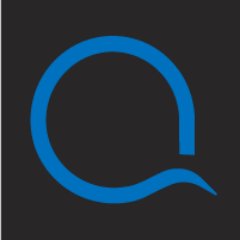 Webfluential is an influencer marketing platform that on top of what other platforms have to offer to influencers, helps newcomers, rising social media celebrities to do the influencer marketing right. The platform is focused on 3 social media channels Facebook, Twitter, Instagram, Youtube as well as websites built with WordPress.
Price: free for influencers, free for brands to explore the platform but they need to paid for subscription to launch campaigns, minimum monthly fee for brands is $50.
Features: searching and matching (brand – influencer) technology is powered by IBM Watson supercomputer, full automation on all campaign stages, an education with Webfluential Academy
Tagline: Collaborate with influencers Build your brand
Webfluential website screenshot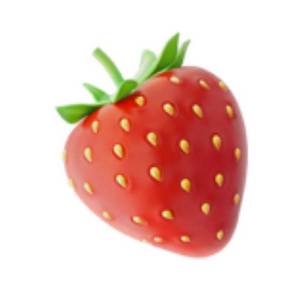 Strawberry Socials is a powered-up way to search Instagram for the influencers you need. Using proprietary search algorithms this tool lets you find more of the influencers you already love by using them as examples in your search. A short description about who you're looking for can uncover hundreds of similar, high-quality influencers fast. It works especially well at targeting under-served locations around the world, and specific, hard to define niches. Each search is run individually for you to make sure you are discovering the best new content creators on Instagram.
Price: Free to try and plans start at only $250 per month.
Features: Discovery Engine, Analytics, Managed Service
Tagline: Find all the influencers you need. Any niche. Any location.
Strawberry Socials website screenshot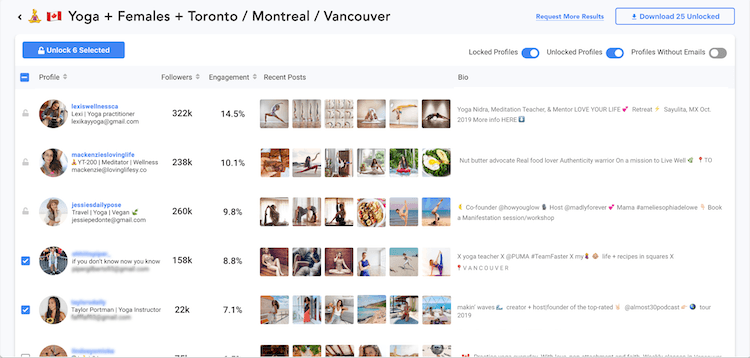 Final Thoughts
In today's highly competitive digital marketing space companies are looking for new ways to reach out and engage different population segments and Get Z presents a special challenge. Social media, especially Instagram and YouTube, provide a unique opportunity window for brands to take advantage of. Social media users that earned a reputation of a celebrity are in great position to help brands to reach out their audience. Such social media celebrities are called Influencers. If done right,  their partnership with brands leads to a win-win situation, influencers get a chance to talk to their audience about something useful for them, brands get more sales. Influencers marketing platforms are become conductors of such partnership. We hope the list of such companies we've composed in this guide will be helpful for you.