Among different type of mobile apps, the most popular Instant Messengers have become a platform of its own kind. Asia-based app development companies, such as WeChat, Line and others, pioneered a concept of expending regular instant messenger apps with additional services such as games, money sending, e-commerce, as well as endless number of various emojis. In this article we're going to cover usage and revenue of the Line app, a product of NHN Japan company, Japanese branch of Korean's Naver Corporation. The app that was originally developed as an emergency solution for the company employees during Tōhoku earthquake in Japan in 2011. Since its inception Line app has become available in 40 languages, got several big features such as stickers packs and games, Line Friends – a special set of characters that became a part of the app's stickers lineup.
Subsequently Line app got a feature called Line Pay – to send and receive money and make payments for services in a store, Line Taxi – to request a taxi and Line Wow – a food, products of services delivery service.
Line communication app to place calls and send messages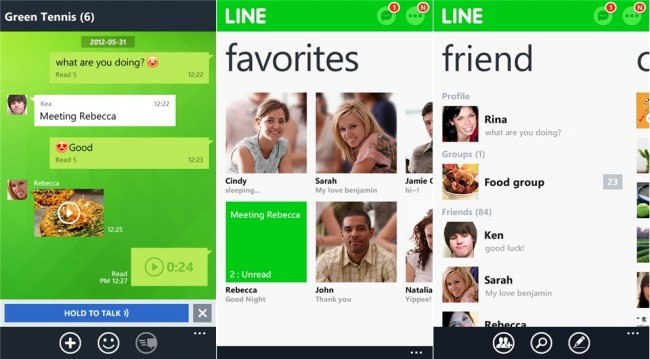 Source: Dr.fone
Despite its high popularity it's very little known about Line app users, the information on their demographics is scarce and we're going to focus on Line usage statistics and revenue.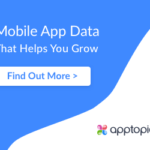 Table of contents
First up, let's start with laying out the Line's, the most popular in Japan, Taiwan, Thailand and Indonesia, messaging app key data points. This high popularity in Asia elevated the app to the same league with such instant messaging giants as WeChat, WhatsApp and Facebook Messenger.
Line Key Data Points:
Total number of users in 2015 – 700 million
Top region – 54 million (Japan)
Daily active users (DAU) in 2016 – 220 million
Monthly active users (MAU) in 2016 – 217 million
Net revenue in 2016 – over $1 billion
Average revenue per user – $5
So these are the numbers that give you a bird view on the Line app usage and revenue, let's take a closer look at more specific data.
Over the course of the five years since the Line app was launched in June of 2011, the app has gone a long way of a phenomenal growth, from 10 million users in 2011 to 700 million users in 2015. The most dramatic increase of the app user base happened in 2012, when it went up an order of magnitude, from 10 to 100 million users.
Line Usage Statistics
Number of Line app users, 2011-2015, in millions
Source: Line corp. blog, Wiki
By virtue of being released initially in Japan, the app still has the strongest user base in Asia. Top three countries Line app has the biggest number of users are Japan (54 million), Thailand (33 million) and Indonesia (30 million). In US the app has a way smaller user base, only 10 million, it's in the shadow of such giants as Facebook Messenger, WhatsApp and others, more on this later.
Number of Line app users by location, 2014, in millions
Source: Statista
By the beginning of 2014, when Line had 560 million users, 170 million of them were active users (DAU), meaning users who opened the app multiple times a day. By Q1 of 2015 Line team had managed to increase daily active users number to 205 million and since then the app's user base growth rate has been slowing down, being only 1-6 million new DAU a quarter. In January of 2015 Line corporation launched a taxi service to compete with Uber and to support its growth, which, as we can see on the graph, began to slow down at that point.
Line app daily active users quarterly growth, 2014-2016, in millions
Source: Statista
Here is how the instant messaging landscape looks like today. In terms of number of users Facebook Messenger and WhatsApp apps, both owned by Facebook, which isn't really a surprise, have a billion users worldwide. Line app, with its 700 million users, along with WeChat and Viber, have gotten the second place on this chart. There are several factors that slow down the Line app worldwide user base growth, number one – it's prohibited in China, number two – both Facebook Messenger and WhatsApp have an advantage of being Facebook assets and have an access to its 1.5+ billion user base.
Number of users of top instant messaging apps in 2016, in millions
Source: Statista
Line Revenue
In 2014 Line corporation doubled its revenue generated with the Line app, from $384 in 2013 to $839 in 2014, by 2015 the total amount of Line app net revenue reached more than 1 billion dollars. By virtue of having multiple revenue sources, such as in-app purchases, stickers to buy, games to play inside the app and a taxi service, Line corporation has a potential to continue increase Line app net revenue in 2016 and beyond.
Line app year-over-year net revenue growth, in millions $
Source: TechinAsia
The quarter-by-quarter chart of the Line app net revenue has almost a linear pattern of growth. Since Q4 of 2012 till Q4 of 2014 the quarterly net revenue growth was the same but in the first half of 2015 the app's net revenue stalled and even slightly went down. Again, the lack of presence in China, as well as on such quickly developing markers, such as India and Brazil, lead to the app's users base and consequently revenue growth slow down in the second quarter of 2015.
In Q3 of 2015 Line team had managed to resolve the problem with a stalling revenue growth and generated $290 million against $246 million in Q2 of 2015. But it was achieved with a pretty much the same user base, because as we saw on the net revenue quarterly growth graph, Line was gaining only a single digit million users a quarter.
Line app quarterly net revenue, in millions $
Source: Statista
Line app revenue stream consists of several components – Communication (selling the app users various stickers to use inside the app), the bulk of the revenue is generated with Content (selling multiple games that Line users can play inside the application), as well as advertising inside the app and on the Line web portal. The Others contributor to the Line revenue consists of sales of the Line merchandise and its e-commerce services.
Line revenue distribution in 2013-2015, by segment
Source: Statista
Last but not least metric to analyze is the Line average revenue per user or APRU. In 2015 Line team managed to achieve $3.56 ARPU, twice as much compared with $1.20 in 2014. The current Line average revenue per user is $5, which signals its growth rate slow down because it presents only 1.4x increase compared with the previous year.
Line app APRU year-over-year growth
Source: BusinessInsider, TechRadar, TechinAsia
Final Thoughts
Line app has gone through the phase of an explosive growth in 2011-2015, when it enjoyed great user base expansion and revenue growth. Starting Q2 of 2015 a growth rate of its daily active users and revenue slowed down dramatically. Thanks to the Line company efforts to diversify revenue sources, it managed to fix the issue with a revenue growth but it continues to face a user base growth problem. The key to the app's future success lies at expanding its in-app games portfolio, launching new services similar to Line Taxi service app and its expansion to new markets.