Raman is the Head of Product at AIBY, a company that develops and publishes mobile apps that use AI. He has ten years of experience in product management, six of them in the mobile app industry. As the leader of the product department, he is responsible for managing the team and supervising all of the organization's products. Raman is passionate about staying current with the latest technologies and trends.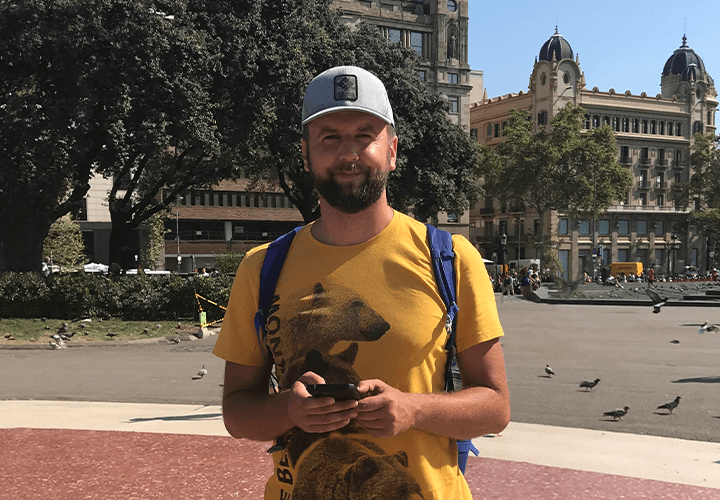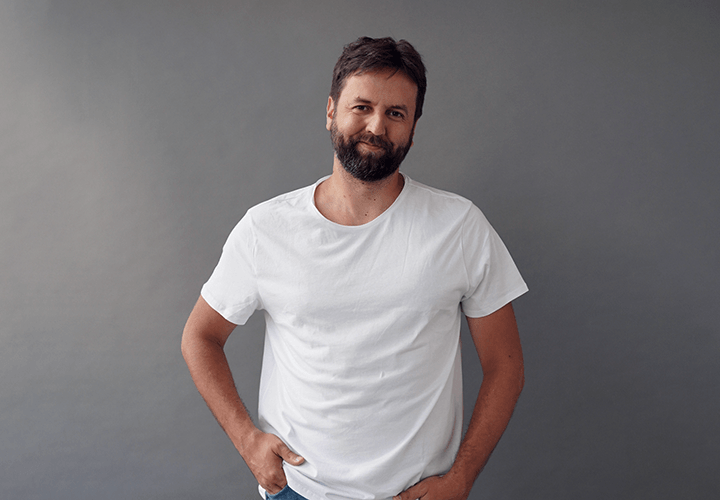 In your own words, what's your role in the app business right now?
I manage a product department of more than 30 people. My responsibilities include developing a product strategy that aligns with the company's business goals, launching new products, and improving existing ones.
How did you end up working in apps? / get started?
At the start of my career, I worked as a market research specialist for big international FMCG companies. But later, the rapidly developing IT sphere caught my attention. I was especially inspired by its corporate culture and the way people communicate and collaborate to create great products. At the same time, I realized I had an interest in making global products that help improve lives. Thus, the mobile app industry turned out to be an ideal match for me. I started watching the market and studying App Annie and Sensor Tower reports. A year later, I got to work for an app development company.
What are you most excited about in apps right now? (tech, trends, people, verticals)
I'm definitely excited about tech trends. I like that nowadays new technologies emerge, which open up a window of opportunities for all developers. Your success or failure depends on how quickly and efficiently you can offer the market a product that meets its needs. For example, at the end of 2022, during the avatar boom, we launched the AI Art (currently Arta) app with the avatar feature, and it became the #2 downloaded app in the US. This is proof you should watch the emerging trends and technologies and fit your product into the changing reality. Now, we're seeing enormous interest in ChatGPT technology and are working in this direction as well.
What other companies in the app space do you rate/ inspire you and why?
As for corporate culture, I also like SuperCell's approach. I've always appreciated their upside-down style of management, in which only a specific "cell" (the project team) makes decisions about project development. And I don't recall any products of this company that weren't made perfectly.
What do you like most about working in apps?
I like developing products that enhance and simplify people's lives. Seeing positive feedback from users is the ultimate motivator for my team. Also, I enjoy working in a highly competitive market because it pushes both product requirements and developers to their highest potential. And surely, one of the most exciting things for me is working with colleagues who are always striving for the best result. It energizes me so much.
What one thing would you change about the app industry / market?
In my opinion, it seems that the market is facing an issue with motivated traffic. It's quite common to observe cases where great new apps and already existing ones don't get enough visibility.
Where do you think there's an opportunity for apps / or unmet needs?
The emergence of technology such as ChatGPT will provide additional opportunities for many apps. At times, this technology is used "straightforwardly" by offering chatbot functionality only. However, I am confident that in the near future, a greater number of niche apps will appear, which will move toward narrower specialization and personalized interactions.
If you weren't working in apps what would you be doing?
If I weren't working in the mobile industry, I probably would have worked further on the web in the field of classifieds. However, in most cases, classifieds are local stories, and I prefer a global market product.
iOS or Android?
Before I started working in the mobile industry, I was an Android apologist and sincerely believed that it was not worth overpaying for the iPhone. After moving to AIBY, I made the iPhone my main device, and now I use Android only at work.
What app(s) have been most useful to you over the last year?
I would have to say ChatOn and Writely. The first is a smart chatbot, and the second is an AI keyboard. On the one hand, both greatly simplify working with text. And on the other hand, they are just fun to play around with.
What's on your Spotify / Music party playlist?
I love listening to Spotify's Daily Mixes because they're the best way for me to discover cool new music or rediscover famous established artists Lately, I've been listening to Sting, OneRepublic, Ed Sheeran, X Ambassadors, Nathan Evans, and Leibonik.
Any Netflix/ TV show recommendations?
The latest thing that impressed me was the German thriller Dark. It's a fantastic detective story that feels like a mix between Twin Peaks and Back to the Future. The show spans three seasons and is so engrossing that you'll watch it in one sitting.
Is there anything else we should know about you?
When I graduated from the university, my specialty was as a theater critic. Ten years later, despite having a humanities education, I found myself in a managerial position in the IT industry. I always advise others not to be afraid to set the most ambitious goals because if you really want to achieve something, then everything will work out for you.
Do you know someone driving change and growth in the app industry? Nominate an app leader here.