Since graduating, Mick has worked in the advertising and marketing agency world primarily with a strategic and planning responsibility, developing a passion for understanding consumers and how and why they make the decisions they do. Launching a communication planning agency in 2001 gave Mick his first taste for business, leading him to open the doors to Yodel Mobile in 2007 as the first mobile marketing agency, beating the iPhone to the world by a few months.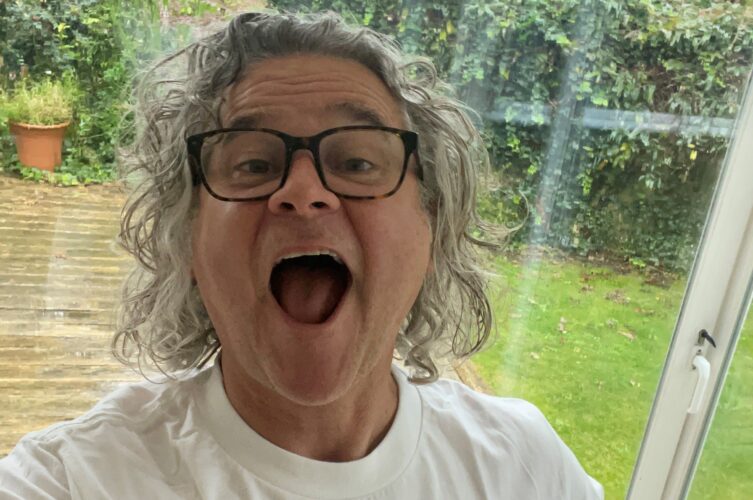 In your own words, what's your role in the app business right now?
My responsibility is to ensure that the company remains at the forefront of the app growth ecosystem and, in doing so, provides the very best service and effective support to every one of our clients. I ensure that all the teams have the space to learn, grow and deliver exceptional results whilst supporting them with direction and advice. When I'm in the office, I also end up making the tea for those who want it.
How did you end up working in apps? / get started?
In my previous business, and back in the early noughties, one of my clients – the CEO of a global online dating agency – left to set up a WAP games site that could be accessed through Nokia devices. Soon after he set up the business, he called to ask me if I could help him launch this new mobile site, and thankfully I said yes. It was like the Wild West in the very early days. Still, once Apple launched the App Store and the very first basic MMPs became available, the app ecosystem started to establish itself, and Yodel was best placed to help those foresighted app companies that had a desire to excel and grow.
What are you most excited about in apps right now? (tech, trends, people, verticals)
What excites me are the meetings and conversations with some of the most innovative and passionate entrepreneurs and businesses looking to bring their apps to market or scale them to be the best. It feels like every week there is something new and exhilarating happening.
What other companies in the app space do you rate/ inspire you and why?
The MarTech platforms providing the tools to help the most innovative businesses succeed are an essential part of the current ecosystem. In-app insight, CRM marketing, in-app A/B testing, App Store business intelligence, all these and more give us the ability to understand and communicate with the app users in a way that our team can use to bring their magic to every challenge.
I rate companies that are constantly striving to do things better than the status quo.
What do you like most about working in apps?
I love that I am lucky to work in this incredibly dynamic and ever-changing industry of ours. There is an energy in this ecosystem that I have never experienced anywhere else and working with the smartest marketing, product, and growth people puts a smile on my face every day.
What one thing would you change about the app industry / market?
A handful of businesses dominate the app ecosystem, and history shows that when a few control the direction of a market or industry, it's a deterrent to innovation from challenger businesses and the brilliant thinking of the adventurous and disruptors. I worry that the monoliths will suck the energy out of the industry and limit the opportunity and desire of great talent to want to join the app and mobile party.
But I take heart that every empire falls eventually.
Where do you think there's an opportunity for apps / or unmet needs?
Apps are able to rapidly facilitate engagement, connectivity, and personalisation in a global or local context through a mobile device. There really isn't anything else out there that accomplishes this. I believe that the best uses of this fantastic tool are still yet to be discovered.
If you weren't working in apps what would you be doing?
This is the most challenging question you could ask me because it's impossible for me to answer from the head. I can only answer from the heart. I fell into the app industry by chance and I've felt lucky every day that I have done so. If I didn't work in the sector and I was planning the direction I wanted to go, then I know that I would never get where that was.
However, if I followed my heart, I'd want to help right some of the wrongs that inequality hands to many people. Some individuals have never had the chances I was given, and I would want to work in a place where I could make a real difference to level the playing field. Even if it's for only one or two people, it would be a win in my eyes.
iOS or Android?
i flippin' O flippin' S
What app(s) have been most useful to you over the last year?
Evernote, Otter, Citymapper, Dark Sky, BBC Sounds, Spotify, National Rail
What's on your Spotify / Music party playlist?
Today, Fontains DC, WetLeg, Billy Nomates, Ride & Kraftwerk
Any Netflix/ TV show recommendations?
Pistol on Disney+ ( the story of the Sex Pistols)
Is there anything else we should know about you?
I'm a vegetarian and I believe that test cricket is the finest game in the world.
Do you know someone driving change and growth in the app industry? Nominate an app leader here.