Matt has been working in mobile app development for over a decade now and is currently the Vice President of Product at iScanner, BP Mobile (AIBY Group). He started as a QA Specialist and later became a Product Manager and successfully launched multiple new apps. Matt joined the iScanner team 8 years ago during its early stages and played a crucial role in making a small utility app into a document management platform based on their in-house AI solutions.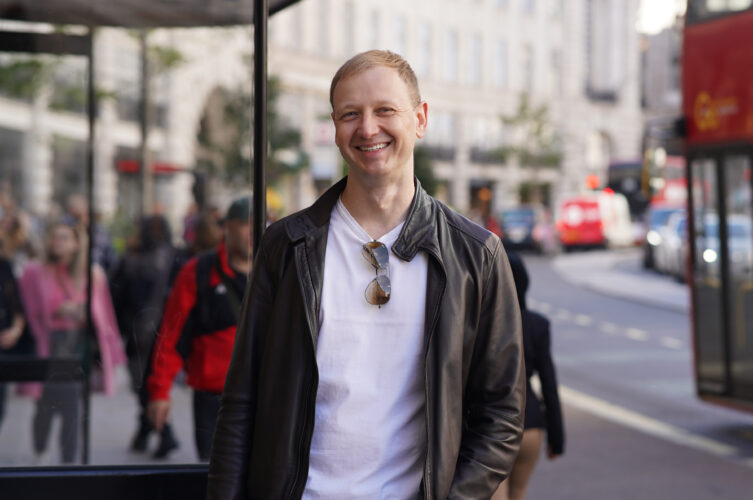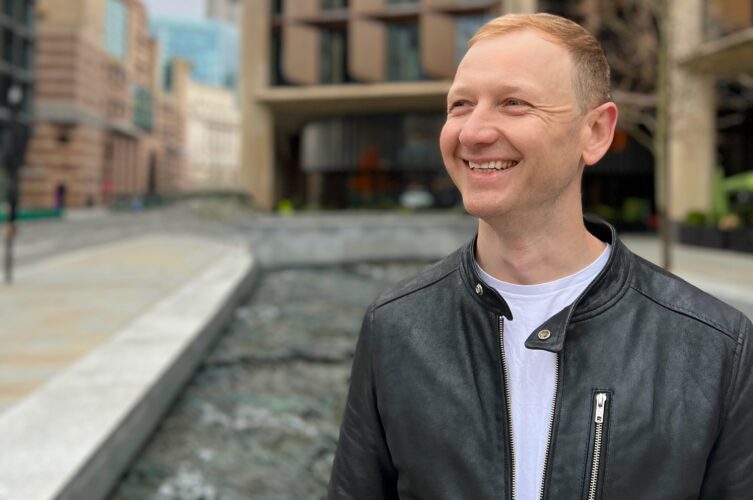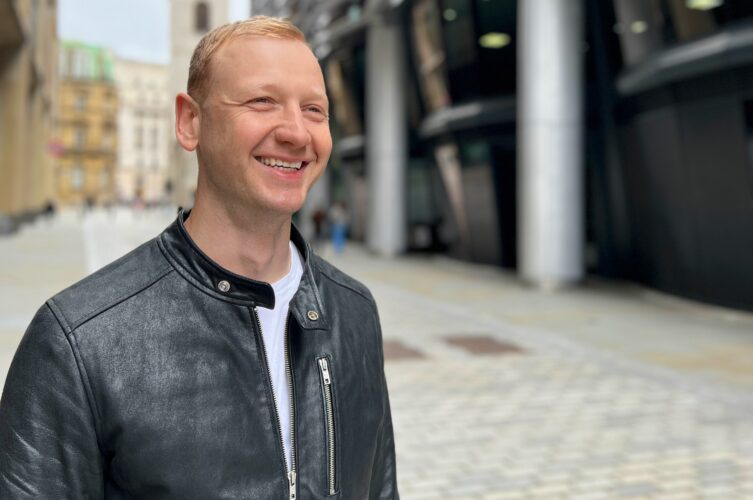 In your own words, what's your role in the app business right now?
With the growth of iScanner, there was a need for the VP of Product. This position calls for more strategic product development tasks. I still have to know everything about the product and its development and control the situation. But now I also pay more attention to the product development strategy and create conditions to put it into practice. For that, I change processes, supervise the work of other product managers, and look for new directions.
How did you end up working in apps? / get started?
At university, my friend and I got into web development. We were trying to launch various websites for ourselves and sometimes for customers. Our business wasn't bringing a steady income, so we decided to close it. However, thanks to this experience, I realized that I like to work on product quality. I decided to delve a little deeper into this topic, read a book on testing, and grew even more interested. I sent letters to several companies asking them to take me on an internship, and one of them accepted my request. And that's how I began my career as a mobile application tester. I worked as a QA Specialist for about 2 years.
My growth from a QA Specialist to a VP didn't happen overnight. I grew within the company and combined the positions of QA Specialist and Product Manager for some time. I didn't see any contradiction there. Product management was a logical extension of product improvement. The difference is that as Product Manager, I started working on the product in a broader sense of the word and with greater responsibility.
What are you most excited about in apps right now? (tech, trends, people, verticals)
Many of Apple's mobile technologies offer truly interesting opportunities for developers. The most striking ones that first come to mind are related to Computer Vision. The RoomPlan and Vision frameworks, in particular, are powerful tools that enable developers to leverage cutting-edge technology and unlock the full potential of mobile devices to solve a wide range of tasks.
As a consumer, I like to see improved accessibility and easy implementation of different ideas in mobile development. This is the obvious driver of global progress, which is becoming available to a larger number of people.
What other companies in the app space do you rate/ inspire you and why?
Uber, Flo, Canva, and Headspace are some of the companies that inspire me because they have successfully redefined or even created new niches within the app space. Mobile apps have profoundly changed the way we live, and these companies have spearheaded a revolution rather than simply evolving existing solutions. Their success sets a high standard and shows how apps and companies can positively impact our lives.
What do you like most about working in apps?
Today, iScanner is a document management platform based on artificial intelligence. It enhances document quality, turning a simple photo into a professional digital document and providing users with powerful editing tools. In iScanner, we use cutting-edge technologies and our own solutions. For example, we have recently implemented our own distortion correction algorithm and greatly improved OCR. Just a few weeks ago, we launched the cloud storage and Web version, which allows users to sync scanned documents on all their devices and work with them on a computer if necessary.
What makes me most proud is that we have managed to move from a simple combination of existing standard solutions to in-depth creation and development of our own algorithms. This approach creates a significant difference between products, brings competition to another level, facilitates the emergence of truly breakthrough solutions, and advances progress.
As a result, the total number of downloads on both iOS and Android has already exceeded 100 million, and we are constantly receiving positive feedback from users.
What one thing would you change about the app industry / market?
I would like to see a reduction in the paid user acquisition market. Unfortunately, making a good product is not enough anymore – you also need to gain users. With fierce competition, the cost of acquiring new users is high, and for many products, it becomes the main expense item. Consequently, companies often increase prices to reach profitability, resulting in higher subscription costs for end users. The current situation is not sustainable in the long run, and it needs to change.
Where do you think there's an opportunity for apps / or unmet needs?
Easy access to very complex AI algorithms like ChatGPT has opened up new opportunities for apps. We are already seeing direct applications and general improvements in all spheres. Apps can now communicate with users more intelligently than ever before, and it has become a new standard. I believe that besides powering general improvements, AI technologies are also already at the heart of dozens of products that are being developed right now and will significantly change our lives. That's why we will see new companies that have made a sharp leap in growth very soon.
I see the main opportunities in the areas where we usually rely on human input because of high variability and flexible logic of the problem. With modern AI algorithms, we can solve more problems without human intervention. If we recognize these areas and implement them into apps, we can meet users' needs and create better products.
If you weren't working in apps what would you be doing?
I would most likely work in a field related to nature such as biology or environmental protection. I am also drawn to working in areas that help people or tackle global issues. At iScanner, we simplify the transition to digital workflows and encourage users to choose digital documents over paper, so I feel that we are working to solve real problems that make a positive impact on people's lives and the environment.
iOS or Android?
That's a tricky question. As a mobile user, I personally prefer iOS. Many of us spend most of our time on mobile devices using apps, and the open-code policy and variability of Android can affect app stability, making it difficult to predict its performance.
What app(s) have been most useful to you over the last year?
No surprises here – iScanner has been a lifesaver for me in the past year! As I have moved frequently and worked remotely, the app has helped me to scan, sign, and organize all my important documents. I've also used some default apps like Notes by Apple.
What's on your Spotify / Music party playlist?
My playlist is a mix of various bands and genres that I've been curating for many years. It feels like it has everything you can think of: Red Hot Chili Peppers, Fatboy Slim, Daft Punk, Depeche Mode, Fred Again, Foo Fighters, Lorde, very beautiful covers.
Any Netflix/ TV show recommendations?
I haven't watched any TV shows for many years, so I can't recommend anything. TV shows can be very addictive, and I would spend much time binge-watching them. I usually watch a film or go for a walk to unwind.
Do you know someone driving change and growth in the app industry? Nominate an app leader here.