Anja is passionate about all things numbers-related. She is currently overseeing all areas of digital marketing within the RBI Group in her role as Head of Digital Marketing at Raiffeisen Bank International AG. She manages four teams, each focusing on one key area – performance marketing, digital product marketing, social media as well as data science and data analytics. Together, they are responsible for scaling user acquisition and retention across all markets.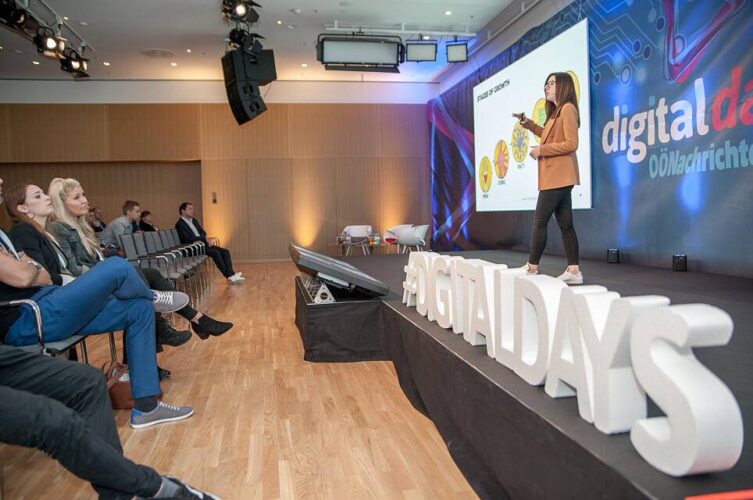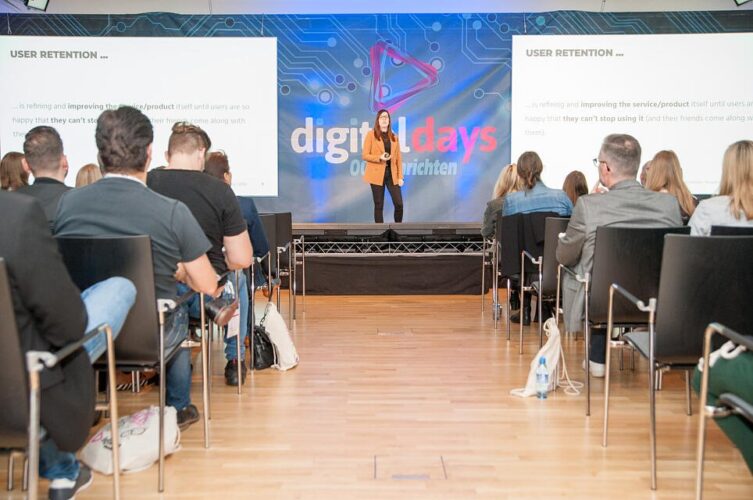 In your own words, what's your role in the app business right now?
Around a year ago, I left the (post) startup world as it was time for me to see the other, corporate side. Working for Austria's biggest bank is different to what I have done and seen before. It is extremely exciting as marketing is transforming and I am lucky to be part of and shape mobile and digital marketing for this established brand.
On top of that, I really enjoy and appreciate the exchange with others in the industry. I value all the inspiring information that is available on mobile marketing these days and try to play a role in this by sharing anything I stumble upon in my work.
How did you end up working in apps? / get started?
I did my master's degree while I was already working full-time and found myself looking for a new challenge. At that time, adidas Runtastic was looking for a Mobile UA Manager, and I thought that sounded tempting. A few months in (back in 2016), I decided on the topic for my master thesis, found barely any scientific papers on this mystical black box called ASO and shortly concluded to make it my topic. This was just the beginning. I continued by building up and leading the product marketing and growth team for the adidas Training app. This is how I found my passion in connecting acquisition and retention and could not let go of mobile and growth marketing ever since.
What are you most excited about in apps right now? (tech, trends, people, verticals)
I am excited about the shift that is happening and reaching more and more businesses. I believe that the understanding that it's not just about revenue anymore is shaping. Businesses increasingly understand the importance of retention and customer engagement. The good thing is that from my experience there is more revenue waiting down the line if you play your retention game right.
What other companies in the app space do you rate/ inspire you and why?
My regular go to source has been and still is Reforge. Their articles and inputs are my ultimate inspiration and love to think about what that could potentially mean for our products and the way we operate. On top of that, I am also always keeping an eye on the gaming vertical. It is so fast-paced and there is a lot you can translate to any other vertical, finance included.
What do you like most about working in apps?
It comes down to two aspects for me: the ever-changing environment combined with the enormous potential to learn paired with the great, open-minded people working in the industry who are willing to share successes and failures openly. There has never been a conference, meet-up, etc. without me taking home some inspiration and new ideas.
What one thing would you change about the app industry / market?
This industry is ever changing and there is no time to rest. I love the fact that the learning curve never flattens out. You might think you have figured it all out, but there is always the next store update or something else that will change everything again right around the corner. It is challenging in the most positive of ways and you never stop learning.
Where do you think there's an opportunity for apps / or unmet needs?
Getting your retention game right before focusing on anything else. From acquisition to monetization, it will all follow if you understand your customers and build products for retention, not primary for monetization.
If you weren't working in apps what would you be doing?
I would have followed my passion for cooking and opened a cute little restaurant in some small picturesque costal town.
iOS or Android?
iOS and everything else that's Apple.
What app(s) have been most useful to you over the last year?
Audible – the best way to spend train rides or to work & Good Notes – runs 90% of the time on my iPad
What's on your Spotify / Music party playlist?
Taylor Swift
Any Netflix/ TV show recommendations?
I recently binged "The Boys" – it's a superhero television series.
Is there anything else we should know about you?
I run on cookies and data. 😉
Do you know someone driving change and growth in the app industry? Nominate an app leader here.