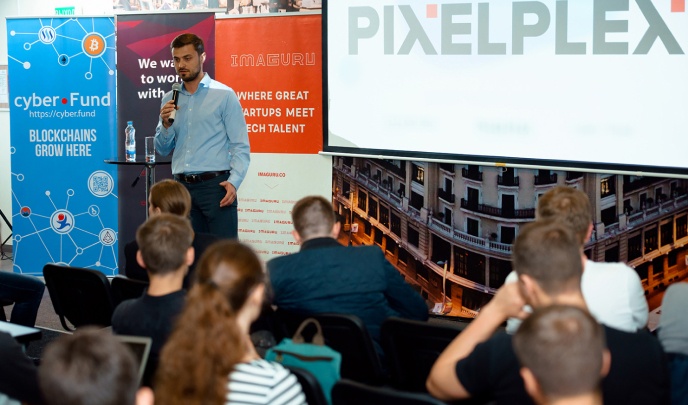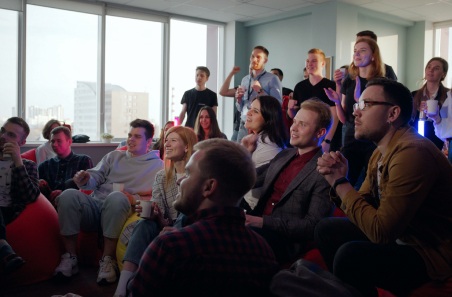 PixelPlex is a full-cycle software development company that helps companies from startups to giant enterprises build their cutting-edge mobile solutions. The company delivers iOS, Android, and cross-platform mobile applications as well as progressive web apps, and smart wearable software.
PixelPlex-made solutions are always tailored specifically to customer business needs. To date, the company has implemented more than 450 custom solutions.
When working on a project, the PixelPlex team focuses on three major aspects: business idea, functionality, and UX/UI design.
As PixelPlex is also a seasoned expert in blockchain, AI, IoT, and AR/VR technologies, the company also helps bring these innovations to customers' mobile apps.
Industries that PixelPlex focuses on, but is not limited to: fintech, healthcare, logistics & supply chain, retail & eCommerce, gaming & entertainment, enterprise, sports & fitness.
Devices that PixelPlex developers create apps for: iPhone, iPad, Mac, Apple TV, CarPlay, phone, tablet, Chromebook, Android TV, Android auto.
Architectures that the team works with: MVC, MVP, MVVM, MVI, VIPER, Clean Architect.
Databases the developers leverage: Core Data, SQLite, Realm, Room
Frameworks that PixelPlex experts use for cross-platform app development: Xamarin, Flutter, React Native, Cordova.
Get in touch with PixelPlex to start building your top-notch app today!
Key Features
• One-stop tech partner
• 450+ solutions delivered
• Attentive communicator & advisor
• Senior consultants and developers
• 15 years of experience
• 4.9/5 on Clutch
• Cross-industry expertise
• Proficient in blockchain, AI, AR/VR, IoT
PixelPlex Services
Business idea analysis
UX/UI design creation and testing
Wireframing and prototyping
Project management
Software QA testing
App Store & Google Play publishing
Continuous support & maintenance
Team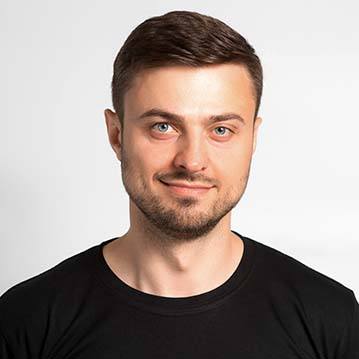 Alexei Dulub
Alexei Dulub is the CEO of PixelPlex. Alexei has been working with blockchain technologies for almost 10 years. To date the team has already delivered to market such groundbreaking projects as Echo Blockchain Ecosystem & Layer 2 Smart Contract Protocol and Qtum UTXO-Based Blockchain and DApp Development Platform. Alexei took Oxford's Blockchain Programme, and is very well-versed in the actual development processes. He works hand-in-hand with PixelPlex's clients and takes on the role of a blockchain consultant on the company's major projects.
Office Locations
520 West 28th St. Suite 31 New York, NY 10001 +1 646 490 0772
Kemp House, 152 - 160 City Road London EC1V 2NX, UK +44 20 4538 8887
3-1-30 Avex Building 2F avex EYE Minami-Aoyama, Minato-ku Tokyo 107-8577, Japan +81 90 7540-7726
Three IFC, 29F, 2900, 10 Gukjegeumyung-ro Youngdeungpo-gu, Seoul Republic of Korea +82 10 2554-2120
Zentrum zum Staldenbach 11, 8808 Pfäffikon SZ Switzerland +41 79 731-03-14
PixelPlex Data
| | |
| --- | --- |
| Founded: | 2007 |
| Employees: | 101-200 |
Sources: Company Data, Press Reports, Linkedin, Twitter, Owler, SimilarWeb
PixelPlex Info
| | |
| --- | --- |
| Platforms: | Android, Augmented Reality, Freelance, HTML5, iOS, Mobile Web, Virtual Reality |
| Locations: | UK, USA |
| Budgets: | Enterprise |
| Cities: | - |
| Verticals: | Ecommerce, Education, Enterprise, Financial, Games, Healthcare, Restaurant, Social, Startup, Travel |
PixelPlex Competitors and Alternatives
Sorry, we don't have these details yet. If you are a PixelPlex representative, please get in touch to add additional information and contact options to your profile.