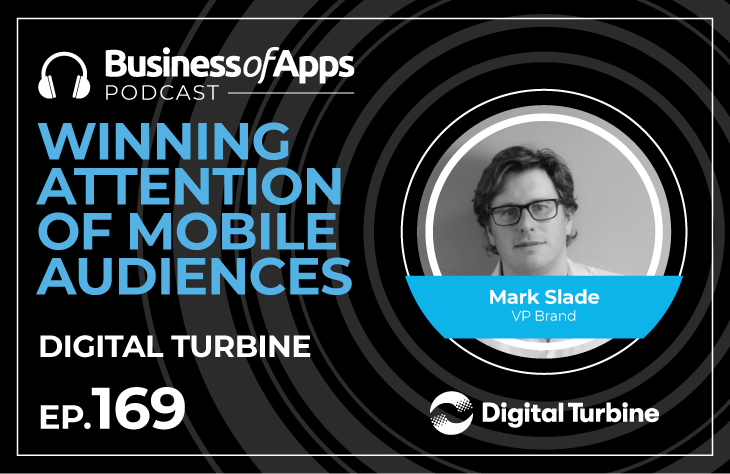 "May I have your attention please?" – how many times did you hear this ask?
When you look at the screen of your smartphone, tablet or computer, nobody is asking for your attention, companies just fight for that precious 10-15 seconds of your attention when it comes to ads in Instagram Reels or like 43 minutes when it's about an TV show episode on Netflix.
I know you can't answer me now but I'm going to ask this question anyway – do people pay attention to ads they see on the screen? So we invited Mark to answer this question and talk about winning attention of mobile audiences.
Today's Topics Include:
Mark Slade's background
What is Digital Turbine today
The industry KPI measuring transition: viewability to attention
Digital ads concessions
The cooperative model on TV
Mobile gaming as a mobile example of the cooperative model
The takeaways
Links and Resources:
Quotes from Mark Slade:
"I think they do pay attention to advertising. I think they pay attention to advertising that's creative, emotive, uses sounds, uses storylines, tells stories. The best advertising has been proven by people like Orlando Wood and System One. It's the one that has all of those components built into the advertising network, and that's what gets people to remember the ads and you get all of that brand uplift."
"Viewability by the definition of  IAB is fifty percent in view. So fifty percent on screen for two seconds. So this is kind of where the foundation of the problem starts."
"So it makes it even worse. And then the advertiser really makes the ultimate concession in digital video because they're having very little audio, very little completion and very little remote screen real estate. "
Follow the Business Of Apps podcast