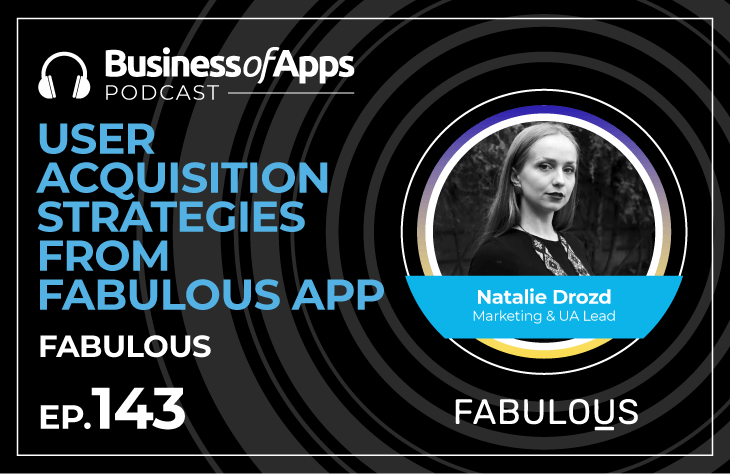 For more than a century scientists have been trying to pin down what sets us humans apart from the rest of the animal kingdom. The most prominent feature that seems to be doing the job is collecting, sharing, and storing information.
You, as an app marketer, are always on the quest for new information, namely – to learn from your peers how to handle various parts of the app marketing equation.
So today I have Natalie from Fabulous app to share with you the user acquisition strategies that help her at work.
Today's Topics Include:
The marketing funnel definition
What Natalie considers essential for the app user acquisition journey
The strategy to deal with KPIs efficiently
What to do when something stops working in your app marketing campaign
How to scale up app user acquisition
Natalie's take on ad creatives
The rule of thumb for UA channels
Key takeaways
What Natalie would like to change about mobile app marketing
Android or iOS?
Natalie's first mobile phone
Leaving her smartphone at home, what features would Natalie miss most?
What features Natalie would like to see added to her smartphone?
Links and Resources:
Quotes from Natalie Drozd:
"The marketing funnel – there are many ways how to describe it but I prefer to refer to the funnel as the process of the person understanding of the certain need and up to using your product and becoming a loyal customer."
"The important thing (about KPIs) is it should be realistic."
"(the important thing about ad creatives to highlight) Know your users, know your customers – this is how you can understand their needs.
Follow the Business Of Apps podcast