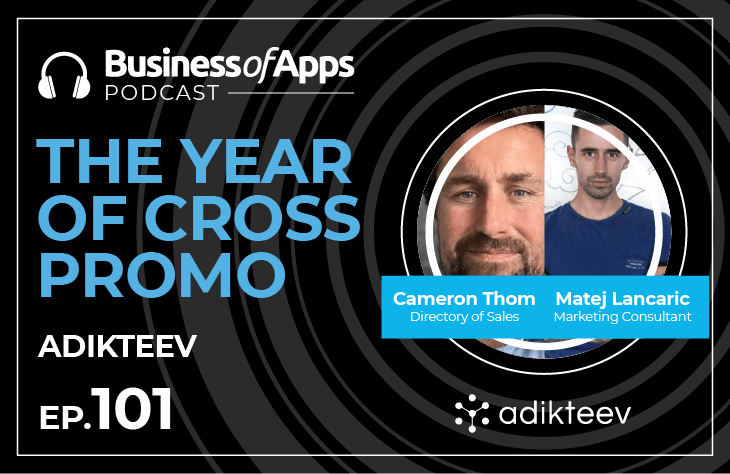 Ok, what are your options today when it comes to marketing your app?
I can tell you from a point of view of a guy who was in app marketing back in 2010-2015 time frame, the portfolio of app marketing tools has grown significantly. Today when you're tasked to grow an app's user base, you have App Store Optimization, paid UA, ads in podcasts, on TV, on radio, PR, social media marketing, influencer marketing, content marketing.
And there is one more app marketing tool, which isn't always applicable but once you've got a number of apps in your portfolio, you can turn your attention to cross-promotion and this is what we're gonna talk about today with Cameron and Matej.
Today's Topics Include:
Cameron and Matej's background in mobile
What is cross promo for apps
What it takes to promote mobile apps via cross promotion
What mobile games are compatible to be paired for a cross-promotion campaign
Parting words for app marketers to make cross-promotion work for their apps
Android or iOS?
What was Cameron and Matej's first mobile phone?
What features would Cameron and Matej miss most leaving his smartphone at home?
What's missing from mobile app technology?
Links and Resources:
Quotes from Cameron and Matej:
"It's always a tough job to run a cross-promotion, other from a valuation standpoint or just from a point of talking to the game team.
You can cross-promote players across different games and can be successful. It's about trying to identify user segments and trying to find sweet spots where they might churn.
I was always a big fan of cross-promotion, it's been thought to evolve it properly."
Follow the Business Of Apps podcast