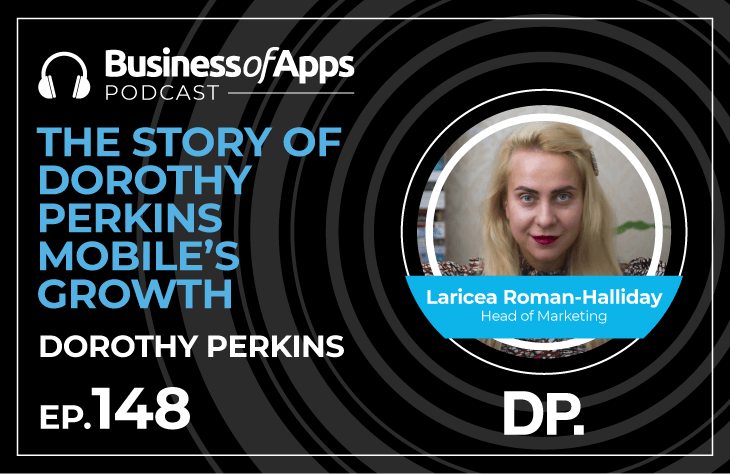 The retail market, and fashion in particular, has been going through some dramatic changes. The impact of COVID-19 on fashion brands was huge – people were forced to start using mobile apps to buy their new outfits sitting at home and it triggered a lot of changes in how fashion retailers do their business. On the other hand, we see the rising fashion brands like Chinese SHEIN, which has an impact on the fashion industry kind of like TikTok has on the mobile ad landscape.
Long story short – the competition is fierce and managing to grow your fashion brand on mobile is not an easy feat and today Laricea will share with us her story of what it takes.
Today's Topics Include:
The current mobile retail landscape
Native versus paid user acquisition – how it works for Dorothy Perkins mobile app
What app marketing channels work the best for the DP brand
What new channels to try
What Laricea would like to change in mobile marketing the most
Android or iOS?
Laricea's first mobile phone
Leaving her smartphone at home, what features would Laricea miss most?
What features Laricea would like to see added to her smartphone?
Links and Resources:
Quotes from Laricea Roman-Halliday:
"It's been very challenging, because of the competition and also how people consume fast fashion and how they view the industry as well."
"Consumers have become more and more conscious of where things are made, how are they made, fair practices, environmental issues"
"I'm a big believer in continuing spending on brand despite all these trouble times"
Follow the Business Of Apps podcast