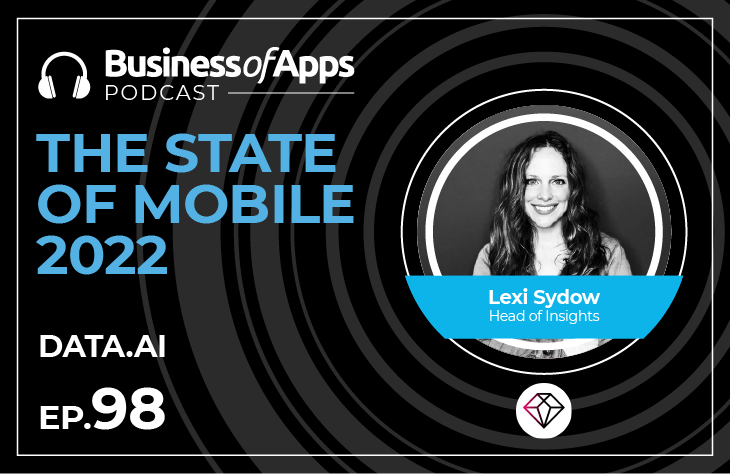 Earlier on this year, data.ai, perhaps you still better know them as App Annie, published the State of Mobile 2022 report which is the ultimate bird-view on the app industry. Take any field, any market – being able to have a holistic view is what allows you to see a complete picture and compete with other players on the market. The app industry is one of the brightest examples for this approach.
In this episode, to talk about what app categories are the most popular today, how much money people spend on mobile apps, what are app trends in different countries and more we have Lexi, she's been on the show couple times before and is always welcome back.
Today's Topics Include:
The story behind App Annie's rebrand to data.ai
The snapshot of the report – major data points
Waking hours benchmark
Consumer spend on apps
App categories people spend on the most
Number of new apps released in 2021
App blockbusters
App categories by generations – Gen Z, Millennials, Baby Boomers
Links and Resources:
Quotes from Lexi Sydow:
"We are spending around a third of our waking day on mobile.
We are spending around seven of every 10 minutes in a combination of either social, communication or photo and video apps, so very heavily media-oriented".
Follow the Business Of Apps podcast