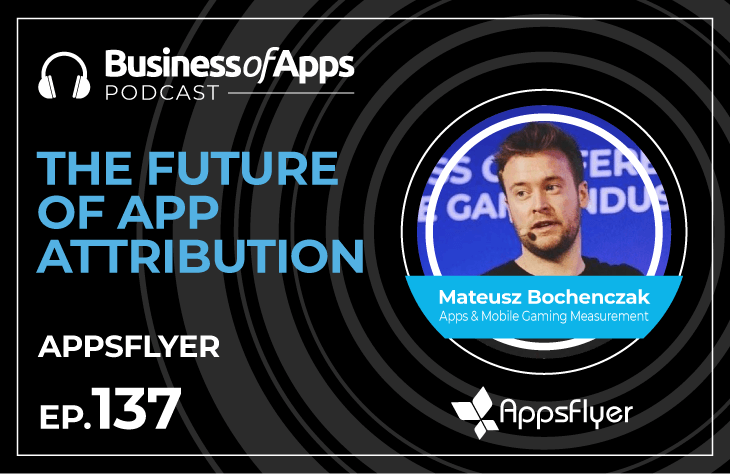 One of the biggest causes of our fears and worries is uncertainty.
Ask any app marketer "What's on your mind more than anything else?" and chances are you will hear something like "how well do I know what are the channels that bring me most of my app users today?"
App attribution is important like never before, I know it may sound like a cliche but it's true.
In this episode, we have Mateusz talk about the future of attribution – where we stand today and where we are going to.
Today's Topics Include:
The state of mobile marketing today
The most popular app user journeys today
What's new for the cross promotion
What's new for the organic user acquisition
Connected TV mobile attribution
What Mateusz would like to change about the app industry
Android or iOS?
Mateusz's first mobile phone
Leaving his smartphone at home, what features would Mateusz miss most?
What features Mateusz would like to see added to his smartphone?
Links and Resources:
Quotes from Mateusz Bochenczak:
"A lot has changed since 2007, the competition grew. It's not that featuring on any of the apps stores will guarantee you a success. Depending on the genre and category you're operating, you need to try to, first of all, to be open to testing of different ways of acquiring those users, but we definitely see the surge of  user journeys like, for example, web-to-app – trying to get the users into the mobile app."
"We see a big surge of things like Influnecer marketing, referrals, user intives…"
"Interesting enough, just for the second half of this year we saw an increase of more than 20% of clicks and installs when it comes the Connected TV to mobile app experiences. "
Follow the Business Of Apps podcast