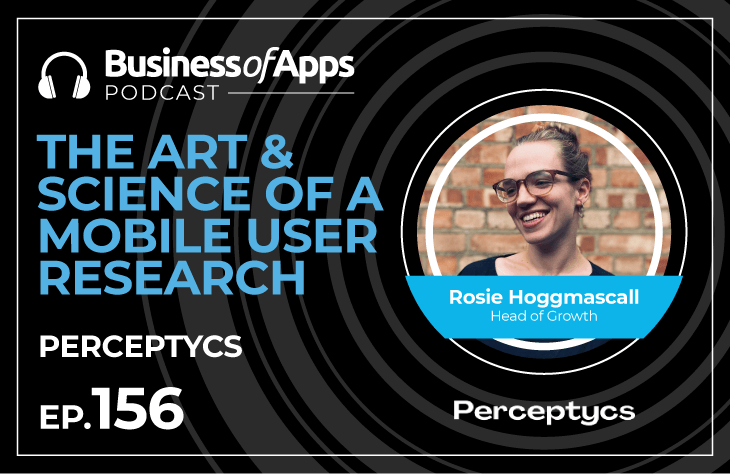 Think about it – whatever product or service you offer on a market your success always hinges on how well you know the people you sell your product to. There is just no other way around it – either you understand their needs and their problems so you can address them and succeed or – not a chance, forget about it.
How do we conduct research for mobile app users? It's a great question and today we have Rosie to help us to answer it.
Today's Topics Include:
Rosie Hoggmascall's background
Mobile user research objectives
Finding participants to conduct a research
Common challenges and mistakes
What Rosie would like to change about digital marketing the most
Android or iOS?
Rosie's first mobile phone
Leaving her smartphone at home, what features would Rosie miss most?
What features Rosie would like to see added to her smartphone?
Links and Resources:
Quotes from Rosie Hoggmascall:
"It really depends on what you're trying to find out. With user research, there is a number of different methods you can use and they fit with a problem that you're solving"
"It's really hard [to find participants for research], things are on the spectrum here. One end is cheap and free, and the other end is expensive. "
"Not doing enough [of mobile user research], sometimes people just listen to like app reviews and support tickets. And if that is your user research, it's not enough"
Follow the Business Of Apps podcast