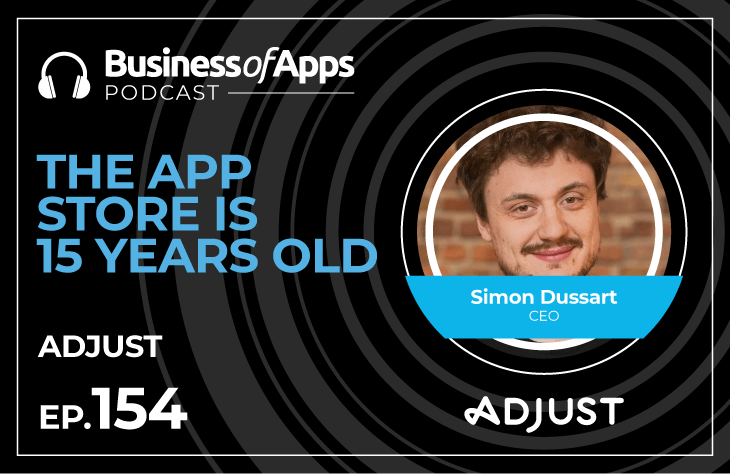 Here is a question you may not expect – do you remember yourself when you were 15? And the tough one for all parents – do you remember your kids when they're 15? Today we'll be talking about the very special 15-year-old "kid" – the App Store from Apple.
Time runs really fast, we all have passed wondering about the App Store as a unique mobile software ecosystem, we have other things to wonder about these days, like ChatGPT or the unstoppable growth of TikTok.
Today to talk about the App Store through the years and its evolution we have Simon.
Today's Topics Include:
Simon's background
What is Adjust today?
Recollections from the day the App Store was launched
The point when the App Store felt big
The iOS ecosystem evolution
The App Store saturation point
Indie app developers' chances for success today
The Spatial Computing potential
What Simon would like to change about digital marketing the most
Android or iOS?
Simon's first mobile phone
Leaving his smartphone at home, what features would Simon miss most?
What features Simon would like to see added to his smartphone?
Links and Resources:
Quotes from Simon Dussart:
"What's interesting is that apps for a computer had been around, you could install them via a CD-ROM, you could physically exchange them and I think the real thing that the App Store changed was that it centralized all of it into one spot."
"On the mobile, you had to have the network to be developed to sustain developing apps. If you look at the streaming apps now, they all stream live data between your terminal, the mobile phone, and a server."
Follow the Business Of Apps podcast