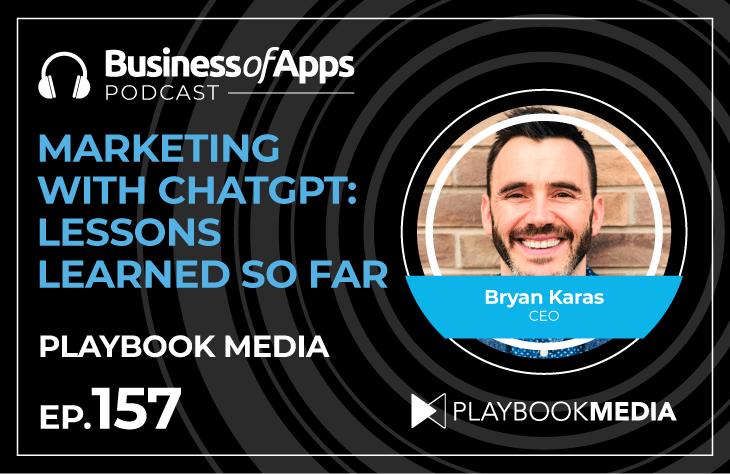 In this episode, we'll be discussing how ChatGPT can help you create more effective digital marketing campaigns.
We'll be exploring the latest advancements in language models and machine learning and how they can be used to generate persuasive marketing content tailored to your target audience.
Our guest speakers will share their insights on how ChatGPT can help you improve your digital marketing efforts by creating more engaging content, improving your SEO, and increasing your ROI. So sit back, relax, and join us as we explore the exciting world of Digital Marketing with ChatGPT!
Ok, if you ever heard my previous intros you would feel there is something off about this one. And you would be right – this intro was written by ChatGPT itself. I have no idea why it decided that I'll be having not one but multiple guests on this episode and of course the topics run the whole gamut of what can be said about using ChatPGT in digital marketing but we only have like half an hour, not a week to discuss them all 🙂
Today's Topics Include:
Bryan Karas's background
ChatGPT area of application in an app marketing
Tools that have embedded ChatGPT
Mistakes people do with ChatGPT in marketing
Expectations from ChatGPT 5,6 and on
What Bryan would like to change about digital marketing the most
Android or iOS?
Bryan's first mobile phone
Leaving his smartphone at home, what features would Bryan miss most?
What features Bryan would like to see added to his smartphone?
Links and Resources:
Quotes from Bryan Karas:
"ChatGPT, when I think about it, I think it can be used for really idea generation, output copyrighting."
"If you are thinking about translation service, as you are moving from one country to another, you could use ChatGPT"
"One of the things that drive me the most crazy about marketers, is they look at everything from last-click attribution standpoint."
Follow the Business Of Apps podcast