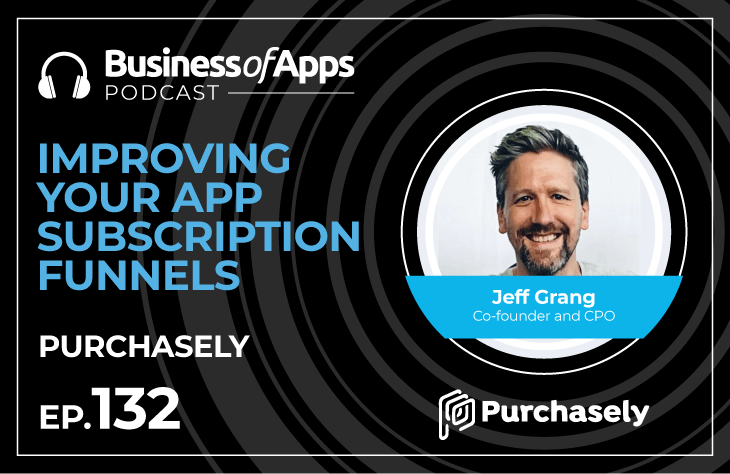 Apple launched subscriptions on the app store back in February 2011. Today, when you think about what apps are powered by this business model, it's obvious that it's way more than paying to stream media content on a monthly basis. It's about gaming, fitness & health, photography, education, and much more.
The reason why Apple introduced this model was to give app developers a new way to generate revenue. Its introduction took place right after Apple launched The Daily app for News Corp and they saw an opportunity for all app developers on the platform to make money in this new way. Btw, the idea with The Daily app didn't go very well but App Subscriptions stayed and thrive today.

It made absolute sense to give developers an alternative to solely being focused on acquiring more and more users for the apps to power their business. So now they could financially support their app business on a monthly basis with existing customers and be more financially secure to grow their apps' user base.
Today, we're talking with Jeff about how to sustain your app subscription business, by improving your app subscription funnels.
Today's Topics Include:
Jeff's path is from being one of the first 500 beta testers for iOS 2 back in the day to running Purchasely – a no-code paywall builder for in-app subscription maximization
App Subscription Funnel definition
Introduction of the app's users to a paywall
Trials in mobile apps
App users' retention
One thing Jeff would like to change about app marketing
Android or iOS? iOS
Jeff's  first mobile phone was Alcatel
What features would Jeff miss most? The Weather app rain notifications
What's missing from mobile app technology? Even better, a more flexible iOS Focus mode feature
Links and Resources:
Quotes from Jeff Grang:
"I really like to say that subscription starts even before the paywall, it's when you're on the app's page on the app store."
"It's very important that from the first paywall that you will be showing to your customers to raise their awareness on your business model and to explain your value."
"You can also choose to toggle on and off that trial period or offer trial only in some cases so that you create that fear of missing out."
Follow the Business Of Apps podcast