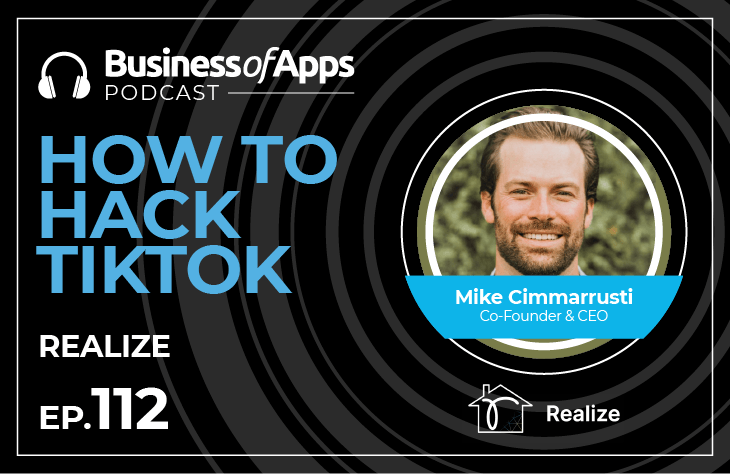 By this time you've heard about TikTok countless times, on some occasions, you heard about it from your children, and on others when tech pundits were arguing that TikTok is the first solid rival for Instagram & YouTube & Snapchat video market empires.
But you may get this impression "well, this is not for me, it won't work for my business, because I have no clue what to do with it".
Well, in this episode we will do our best to change your mind.
Today's Topics Include:
Mike's career spans sports, trading, and now being CEO of the leading home design app with 2 million users
TikTok's competitive advantage
How TikTok is different from other platforms conceptually
TikTok content creation best practices
How to approach the right Influencers and Creators
What Mike didn't like about TikTok
Android or iOS? Actually both iOS and Android
Mike's first mobile phone. Motorola Razor
What features would Mike miss most? Audible / Spotify / Google Maps
What's missing from mobile app technology? Suggest what you get for dinner.
Links and Resources:
Mike used these channels to reach out to influencers and creators to run an ad campaign for his app:
Quotes from Mike Cimmarrusti:
"That when I realize that I want to spend the rest of my life helping people communicate visually."
"We landed on TikTok because it was really easy to create. We spent some time on it ourselves obviously to use the platform and realized this is really to consume and really easy to create."
"What I realized it was way less work and more likely to get viral if you just copy what is on the platform and tweak it toward you message"
Follow the Business Of Apps podcast