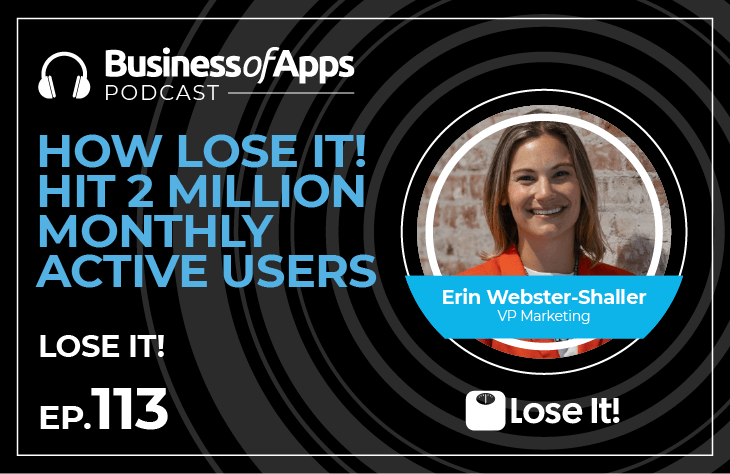 Ok, a quick experiment – try to recall apps on your smartphone, that you've been using since the inception of the App Store?
And now, I am not talking about the native iOS apps, no-no, apps developed not by Apple. Can you think of any? If you do have some, at least one, it means the app hasn't lost your trust and the trust of so many other people. It just works for you all and that's why to this day it is still on the market.
Today, we'll be talking about one of the apps from the early days of Apple's App Store, that is still out there and has more than 2 million people using it regularly.
Today's Topics Include:
Erin's background is in the biotech company in Boston and was involved in a wearable product development
7 ingredient recipe to stay afloat for years and years and grow your app's user base to millions of users
Ingredient #1 – Maintain an Effective Product
Ingredient #2 – Prioritise User Experience
Ingredient #3 – Active Free USer Base
Ingredient #4 – Empower & Encourage
Ingredient #5 – Key Promotion Times
Ingredient #6 – Data-Driven Decision-Making Process
Ingredient #7 – Stay Selective & Nimble
Android or iOS? iOS
Erin's first mobile phone. Pink Nokia Razor
What features would Erin miss most? Spotify
What's missing from mobile app technology? Software and hardware feature to adapt the smartphone to different use case, based on the time of the day and location.
Links and Resources:
Erin Webster-Shaller's 

LinkedIn profile

Quotes from Erin Webster-Shaller:

 

"Since then the company has grown sustainably, we've remained really small and nimble, which really differentiate us in the fitness app space."

"We have over 50 million people downloaded the product, collectively they've lost over 120 million pounds."

"When you look at the competitive landscape of companies that we've been competing with for the last 14 years, we all have taken very different approaches for the free versus paid landscape. Where do you draw that line? And for Loose it! I think the early team saw the value of  having a really robust free product."

Follow the Business Of Apps podcast