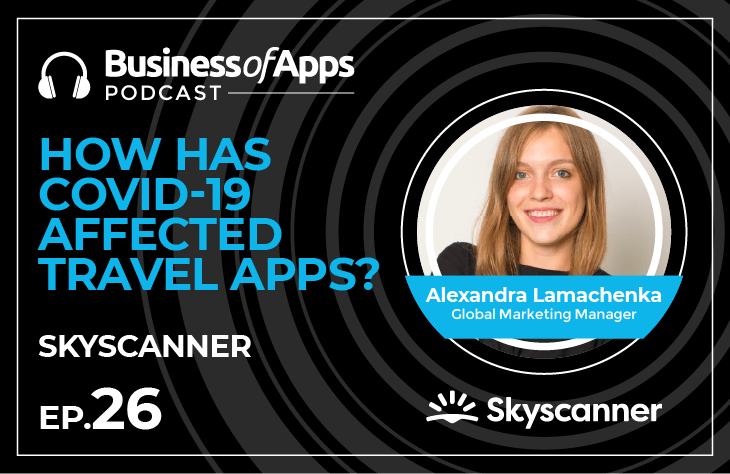 COVID-19 has changed the world and impacted the global economy, especially for companies offering airline and other travel services.
Today's guest is Alexandra "Sasha" Lamachenka, Global Marketing Manager at Skyscanner. The leading travel company finds the best options for flights, hotels, and car rentals. Sasha came on our show to talk about how this pandemic impacted the Airline industry and its effect on Skyscanner's marketing communication.
Today's Topics Include:
✈️ Skyscanner's Core Philosophy: Traveler first (listen to them and offer support)
✔️ Skyscanner's Mission: Lead the global transformation to modern and sustainable travel
🦠 COVID-19's impact on airline industry in different countries and signs of recovery
✔️ Skyscanner App Marketing: Not actively promoting and selling travel, yet
✔️ Travel Company Considerations: Flexibility, safety, and trust.
Links and Resources:
Tweets/Quotes by Alexandra Lamachenka:
"I truly believe that one of the reasons for this success is our core philosophy: Traveler first."
"Overall search and bookings remain super low, starting from April. However, right now, we are seeing some very early signs of recovery in domestic travel."
"Global travel anxiety has dropped from its highest point of 72% to the current and lowest figure of 58%, which is good."
"There are so many unknowns, and restoring traveler confidence in travel will be the key."
Follow the Business Of Apps podcast