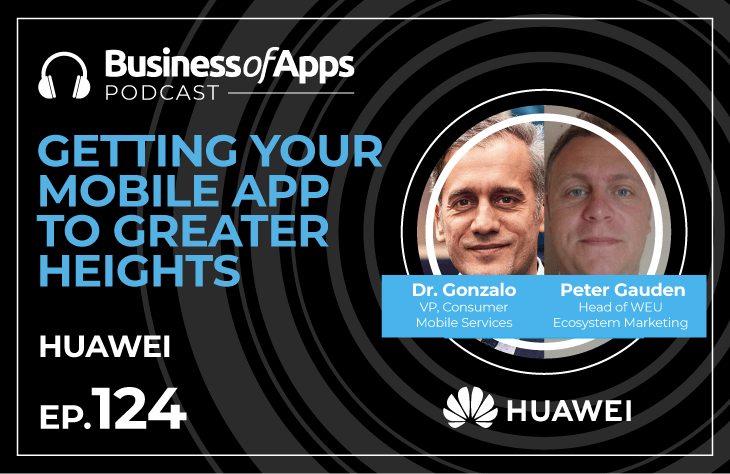 On one hand, you know how deep mobile has penetrated our lives, how universal it is, so you realize the potential of your app project. On the other, the same reasoning drives so many competitors and you know how hard it is to win people's attention and grow your app business.
So, today Dr. Gonzalo and Peter will tell you about services and tools that can help app marketers to grow their app businesses more efficiently.
Today's Topics Include:
How having more touchpoints help developers to monetize, grow, and drive business results
What services should app developers take advantage of to improve their offering and reach even wider audiences.
What tools and solutions are available to help them on this quest?
What exciting and promising are coming up on a mobile tech frontier?
Links and Resources:
Quotes from Dr. Jaime Gonzalo:
"The DNA of HUAWEI has three dimensions – the customer's centricity, the collaboration and technological innovation."
"The smartphone industry has topped out, it topped out 6 years ago, which means there is no growth in the mobile app user base. But in a meantime, there are 6 thousand apps released every day, this means that even if a normal user would have maybe 100 apps on their phone, there are 3 million apps out there. It creates a bottleneck."
"Innovations are clearly at the core of the HUAWEI's system."
Follow the Business Of Apps podcast