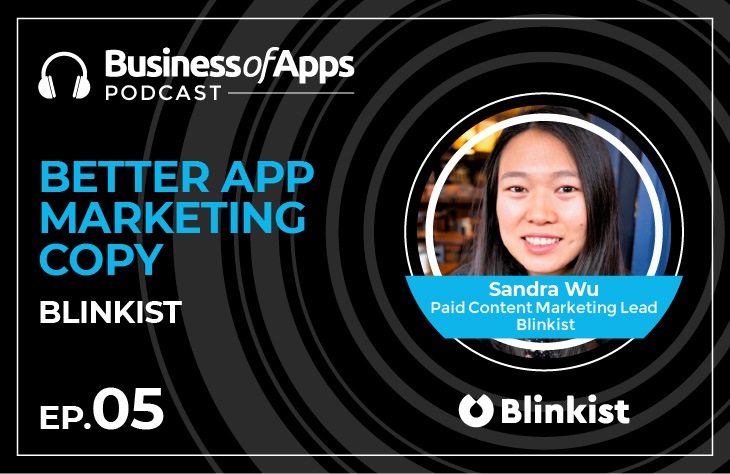 Are you happy about your app marketing copy? Why is it so important to get it right?
As you're reading this paragraph, tens of thousand of people around the world are scrolling through search results in the App Store / Google Play app to find an app they need for some occasion or just because they've got bored.
On one hand – the choice is spectacular, you can get an app for pretty much anything you can think of, on the other – the process of choosing the one to actually download and use is far from being easy. How you, as an app marketer, can make the most of your app's marketing copy and its description specifically, is the topic of our conversation with Sandra Wu, Paid Content Marketing Lead at Blinkist – the app that distills world's best nonfiction books in just 15 minutes digests.
Today's Topics Include:
What mindset app brands and developers should have when they create a marketing copy for an app
How to make your app's description compelling and persuasive enough to convince people to choose your app among others
The key to a good app marketing copy
Links and Resources:
Quotes by Sandra Wu:
"To produce a good copy I feel like everyone should know the answers to a few questions, before they pick up the pen or if they start typing. I believe if you going to write about your app you should know why does your app exist. Who is your target audience and why they should choose you over your competition."
"If you do content marketing for user acquisition purposes, you get your money back through sign ups and purchases. But at the same time you get so much publicity through it and I think that's the beauty of content marketing – people are actually share it and remember it. And before you know it, TechCrunch, New York Times and The Guardian are all talking about you."
Follow the Business Of Apps podcast