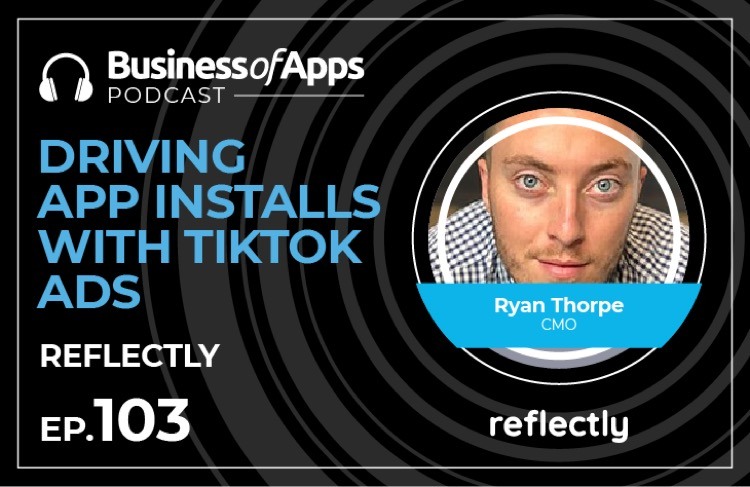 Alright, so you're looking at the number of daily and monthly active users for your app and wonder "is there a new app marketing channel I am missing?" You've heard about TikTok, you know that there is an advertising platform from TikTok – TikTok Ads. But you're not quite sure that how to use it and if it's actually capable to help you to grow your app's user base.
In this episode we want to help you out. We've got Ryan to walk you through driving app installs with TikTok Ads.
Today's Topics Include:
What is Reflectly
Creating TikTok Ads campaign
How to create an effective video content for TikTok Ads
How similar or different TikTok Ads from Facebook Ads
KPIs to focus on
Hype about TikTok
What Ryan believes can be improved with the TikTok Ads platform
Android or iOS? iOS
What was Andy's first mobile phone? Nokia
What features would Andy miss most leaving his smartphone at home? Slack for work, messaging apps for communication with friends and family
What's missing from mobile app technology? Adding Time Tree app features to the iOS native calendar app
Links and Resources:
Quotes from Ryan Thorpe:
"The hype around TikTok at the moment is that it is easy to go viral. I don't think it is easy to go viral. However there is a math to go viral.
People think that after 5 or 10 videos that should hit of winning creative style but what you need to do is to create 30, 40,50 videos at TikTok to really understand  why there is hype about things going viral.
The question you are trying to ask yourself is this creative going viral"
Follow the Business Of Apps podcast