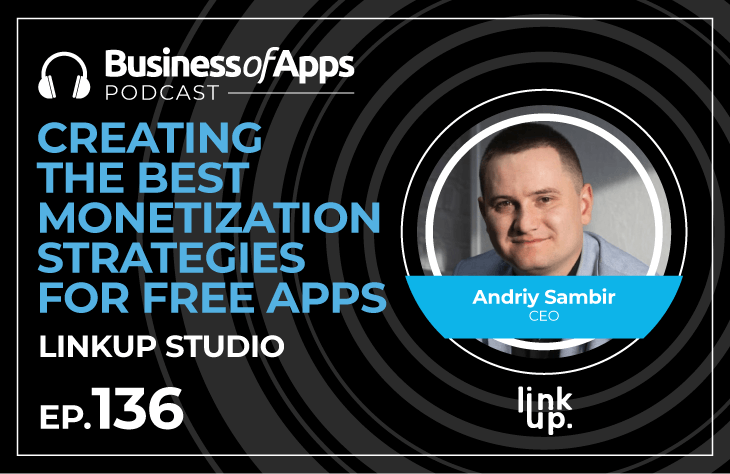 When you think about the Internet, what words come to your mind? Essential, cross-cultural, crucial for governance, and the word free would pop up as well. Yes – we pay for many online services, these days primarily for subscriptions, and mobile apps are a huge part of that.
But on the other hand – there is a free part of the Internet. But what do we mean it's free? How do you monetize a free mobile app? There is a number of business models to do that but how do you decide on what model to apply to your free app? In this episode, Andriy will tell about how to create the best monetization strategy for your free apps.
Today's Topics Include:
The landscape of app business models
Building an effective app monetization strategy mindset
Popular free apps monetization strategy examples
Free app monetization strategy – iOS vs. Android
Mobile games and non-games – which ones it's easier to monetize
What Andriy would like to change about the app industry
Android or iOS?
Andriy's first mobile phone
Leaving his smartphone at home, what features would Andriy miss most?
What features Andriy would like to see added to his smartphone?
Links and Resources:
Quotes from Andriy Sambir:
"However, in a case when we look at the application development from an owner standpoint of view and somebody who wants to make money on that, you actually have 9 different ways of getting money out of your app."
Follow the Business Of Apps podcast