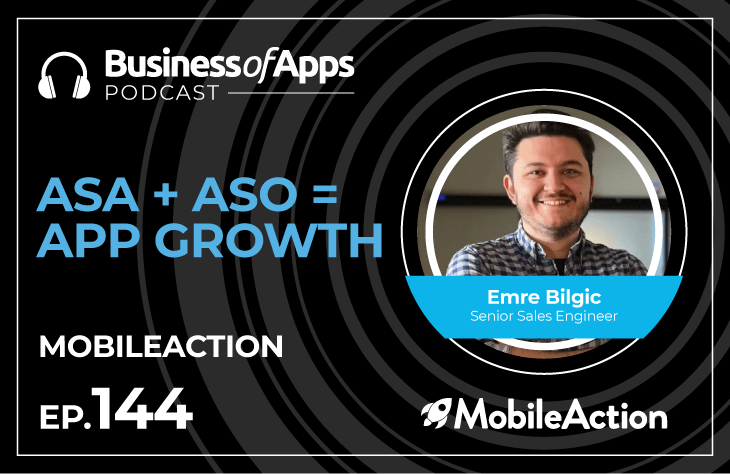 If you are an app marketer, one of the ways you can slice the app marketing pie is to cut it into paid and free parts. Of course, when you think about the free part, App Store Optimization comes to mind. To be fair, it's not entirely free but the idea is that you don't pay for all app installs you get with ASO techniques.
When you mind wonders about the paid part, chances are paid ads with Apple's Search Ads will pop up in your mind.
Now, the question is – can both ASO and ASA work together? Perhaps you, like me, saw this question being raised online before but I do want to hear what Emre has to say about it.
Today's Topics Include:
What is Apple Search Ads platform
What is App Store Optimization
The App Store keyword ranking algorithm
How Apple Search Ads help ASO
How to increase a mobile app rankings using ASA
How ASO can be beneficial for Apple Search Ads campaigns
Custom Product Pages
Android or iOS?
Emre's first mobile phone
Leaving her smartphone at home, what features would Emre miss most?
What features Emre would like to see added to his smartphone?
Links and Resources:
Quotes from Emre Bilgic:
"There are three major factors that effecting keyword rankings very strongly – the ranking that a particular keyword may have, the Conversion Rate, daily downloads number the app has for that keyword. "
"I'm really expecting a lot of things that come out from Apple in the upcoming years that probably are going to have the industry, hopefully in a more positive way."
Follow the Business Of Apps podcast