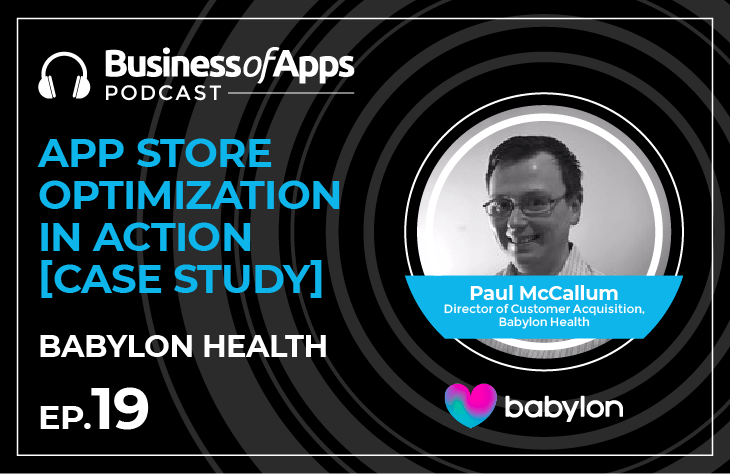 What is app store optimization (ASO) capable of doing? It's crucial to know ASO techniques, and learning them from first-hand experience is just as important.
Today's guest is Paul McCallum from Babylon Health. He shares how applying ASO techniques helped Babylon Health shift the user acquisition equation from paid to native search ads.
Today's Topics Include:
☝️ Why is ASO important? ASO provides awareness and organic visibility
💰 Paid vs. Native Search Ads: Babylon Health's shift and switch from 75 to 25 percent
🤔 In-house or Outsource? Applying ASO to improve search and social channels
🔑 ASO Factors: Optimize keywords and refine look and feel to improve app store ranking
📈 ASO Results: 270% growth in keywords ranked in Top 3 and 180% in Top 10
💪 Test, Experiment, and Tweak: Always room for improvement and opportunities
💵 ROI: Save money, increase conversion rates for user acquisition
Applying ASO techniques to the Babylon Health app, the team managed to achieve Top 3 ranking for 56 new keywords on the iOS App Store and 24 on Google Play store.
Results Babylon Health team managed to achieve for the app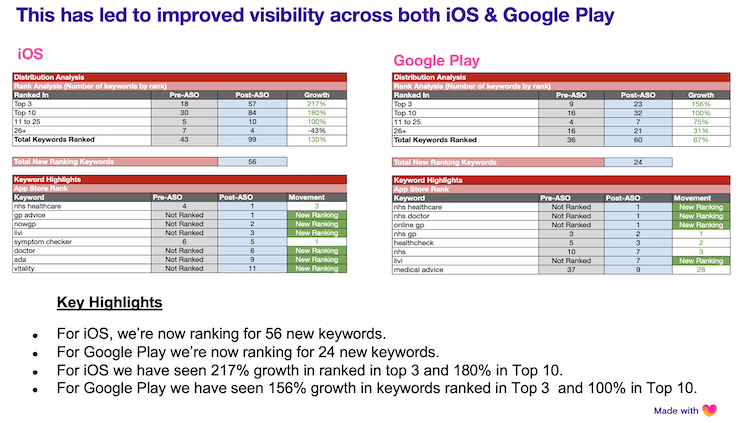 Source: Babylon Health
Links and Resources:
Quotes by Paul McCallum:
"App store optimization is vital to any app."
"Your app store page is like your shop window to the world. Like all good shops, you want to make this as appealing as possible, so that people decide to come into your store."
"By improving your organic visibility, you can get more people to look in that window for free."
"We had a host of important keywords that we had never optimized app store listings for."
Follow the Business Of Apps podcast