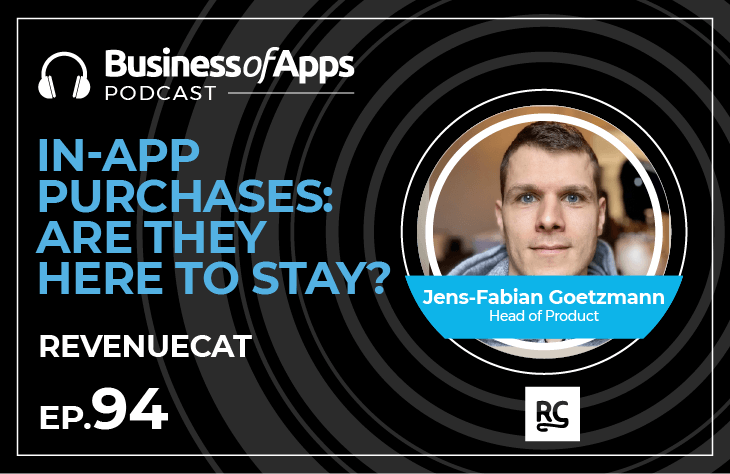 Ok, here is the thing –  even if you aren't into tech, you can see Apple Incorporated being mentioned in the news pretty much on a daily basis. These days, a big chunk of this coverage is dedicated to the situation around Apple's monopoly with its App Store. And one of the central figures in that story is in-app purchases.
A quick recap of how app developers have been making money with apps over the years.
Well, it all started back in 2008 when app developers were being paid for each copy of their apps or they could provide it for free but display the app users' ads and make money that way. Later on in-app purchases came along as the way for app developers to make money on extra features inside the apps or provide an option to turn off advertising inside those apps for a small fee.
And of course, later on the App Subscriptions became a big part of the app monetization options app developers could choose from.
Now, when Apple introduced its App Store, a big appeal for app developers was that Apple said that they will be charging only 30% of each app's copy being sold. At that point, if you were in the software business and you wanted, let's say, to release a game on a console you would have to pay way more than that 30% Apple was asking for. For a while, everybody thought it was a fair deal and developers were happy.
Fast forward to the present days – years later of struggling to achieve visibility for their apps and actually making money, many app developers aren't that optimistic anymore. And especially if your app business is the size of the Epic Games studio.
To give you a comprehensive picture of what's going on and what are implications for you we have Jens.
Today's Topics Include:
Jens got into the app industry a bit late in 2017, being hooked on apps as a consumer, working in tech, he first joined 8fit fitness app and than in 2021 he joined RevenueCat team.
Recent updates around Apple's App Store and in-app purchases
Implications from the recent changes with in-app purchases and other aspects of how the App Store operates
Web payments – pros and cons
What's coming for in-app purchases
What side of the Android & iOS duopoly Jens is? iOS
What features would Jens miss most leaving his smartphone at home? Messaging apps and Twitter
What's missing from mobile app technology? Having a direct connection between his brain and a smartphone (think Neuralink)
Links and Resources:
div>RevenueCat website.