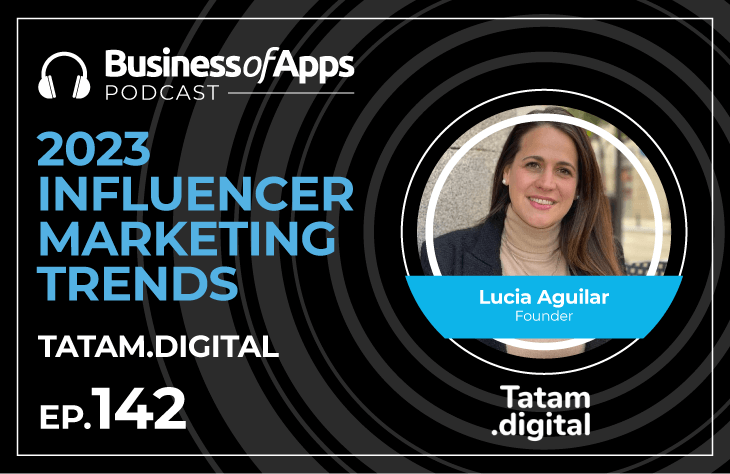 Generative AI ChatGPT and leveraging the power of AI for app analytics. Following this new trend, app marketers don't want to be left behind and actively explore what this new flavor of artificial intelligence and automation has to offer.
But this is not to say that Influencer marketing has stopped working, that influencers have lost their power of persuasion. Absolutely not. We are still human beings who trust other humans and those opinions we value.
What's on the horizon for Influencer marketing this year? I'm glad you've asked – today we have Lucia to talk about 2023 Influencer Marketing Trends.
Today's Topics Include:
Creators economy trends
Influencer marketing campaigns' efficiency
Influencer Marketing CPM in 2023
App user's privacy impact on influencer marketing
App attribution for influencer marketing
Influencer marketing partnerships
Customer Acquisition Cost
What's coming for TikTok this year
Video vs. display and search formats
Things Lucia would like to change about the mobile marketing space
Links and Resources:
Quotes from Lucia Aguilar:
"There are a lot of companies right now, with this harsh economy, going towards CPA type of payment to the influencers. So they are paying based on actions that they want influencers to perform."
"I think we're seeing that along with inflation that we see worldwide, we're going to see the inflation also reflected on the fees that influencers charge."
"People will continue not to click on the ad :-), but we estimate that almost 50% of the people that actually click on the ad redeem the code, even if the code comes with the discount."
Follow the Business Of Apps podcast