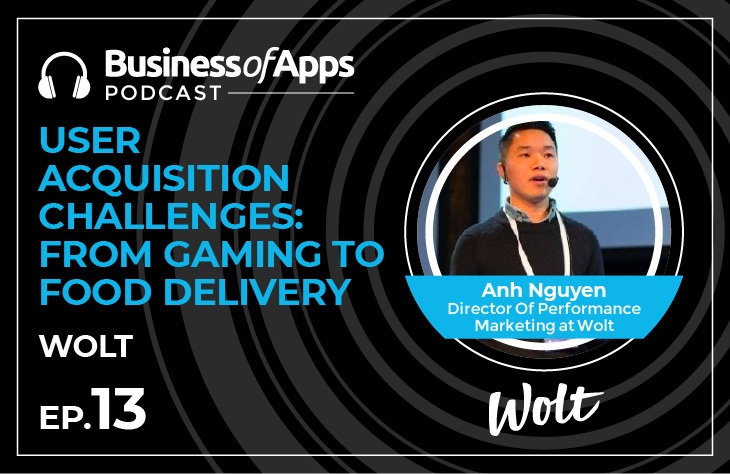 When several years ago Apple split the App Store on Games and Apps, it did so by a very good reason. By that time it was obvious that the whole app ecosystem was clearly divided between these two – mobile games and all other kinds of apps. This split has profound implications for app marketing.
Today's guest is Anh Nguyen, Director of Performance Marketing at Wolt, a food delivery app. Previously, he worked at Rovio, best known for the game, Angry BirdsHaving experience of doing app marketing for both games and non-game apps, Anh is a perfect guest to tell you the difference between the two.
Today's Topics Include:
🤔 Workflow at Rovio vs. Wolt: What's the difference?
🐤 Angry Birds: Gaming is driven by data, lifetime value, retention, and investment
😉 Online or Offline? Online is easier, better, and simpler.
🤝 How to create the most efficient team? Triangle of media buying, analytics, and creative
🌎 Delivery Differences: Targeting country-by-country vs. hyperlocal advertisements
👉 Marketing Channels: Facebook and Google for games, plus Snapchat for food delivery
Links and Resources:
Quotes by Anh Nguyen:
"Gaming is very much data-driven."

"Wolt is the food delivery company, where our product is not purely digital."

"A lot of things can be tracked, and for informatics, that's the best you can wish for."

Follow the Business Of Apps podcast