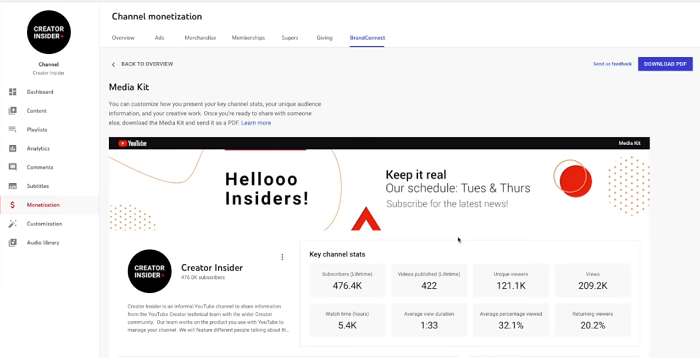 YouTube is adding a new MediaKit for creators to tap into branded content deals across the video platform's Studio. 
Creators will be able to access the MediaKit display via the BrandConnect tab in YouTube Studio. It displays a summary of a channel's audience and viewer statistics including the number of subscribers, views, and time per clip. 
MediaKit is a tool that provides managers of a Channel with more in-depth information about their audience providing demographics and audience interests.
Managers can select four features videos to showcase as part of the display.
BrandConnect partners can then search for potential branded content deals which could help creators get better brand deals while giving brands more choice as to their ad placements in the app.