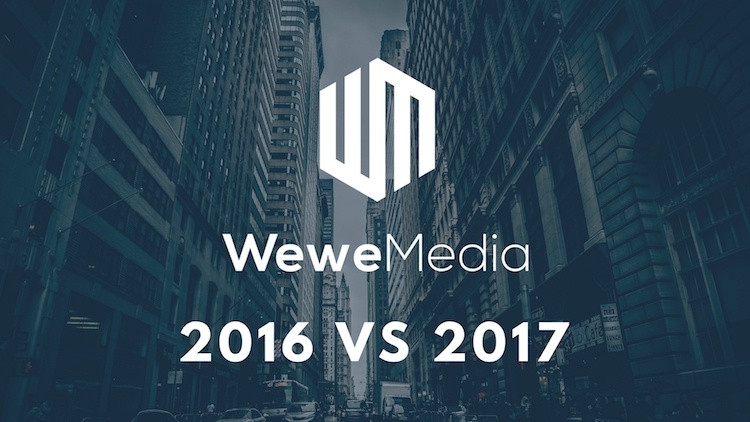 It was a year full of adventures, travels, networking, and most importantly growth…
The great thing about our team members is that all of us are striving to reach the highest performance numbers.
To be able to achieve this, we at Wewe Media pride ourselves in keeping our clients & partners support standards high, paying on-time, controlling quality of offers in the network, and remaining reliability of our services for all of our partners.
Let see how we compare in 2017 versus 2016…
Events attended 
We are exposing ourselves to the world!
Employees 
With the right member, growing & keeping the team strong, is not as hard as you think…
Offices around the world 
Going global isn't just about the brand… our team is going global too!
Direct Advertisers 
Our key metrics of trust, reliability, and loyalty…
Publishers 
Honestly, we do not know why but our Account Managers love being assigned to new publishers…
Total active campaigns 
This is probably the most important metric that enables us to grow, from this year-over-year growth it seems like we will be way better in 2018!
The growth of our network has been very remarkable for last year, and we can't wait to be better and stronger in 2018. For us to be able to be better, we need a great partner! Yes… you… to be our partner.
Let's join forces and grow together for this year and the future.