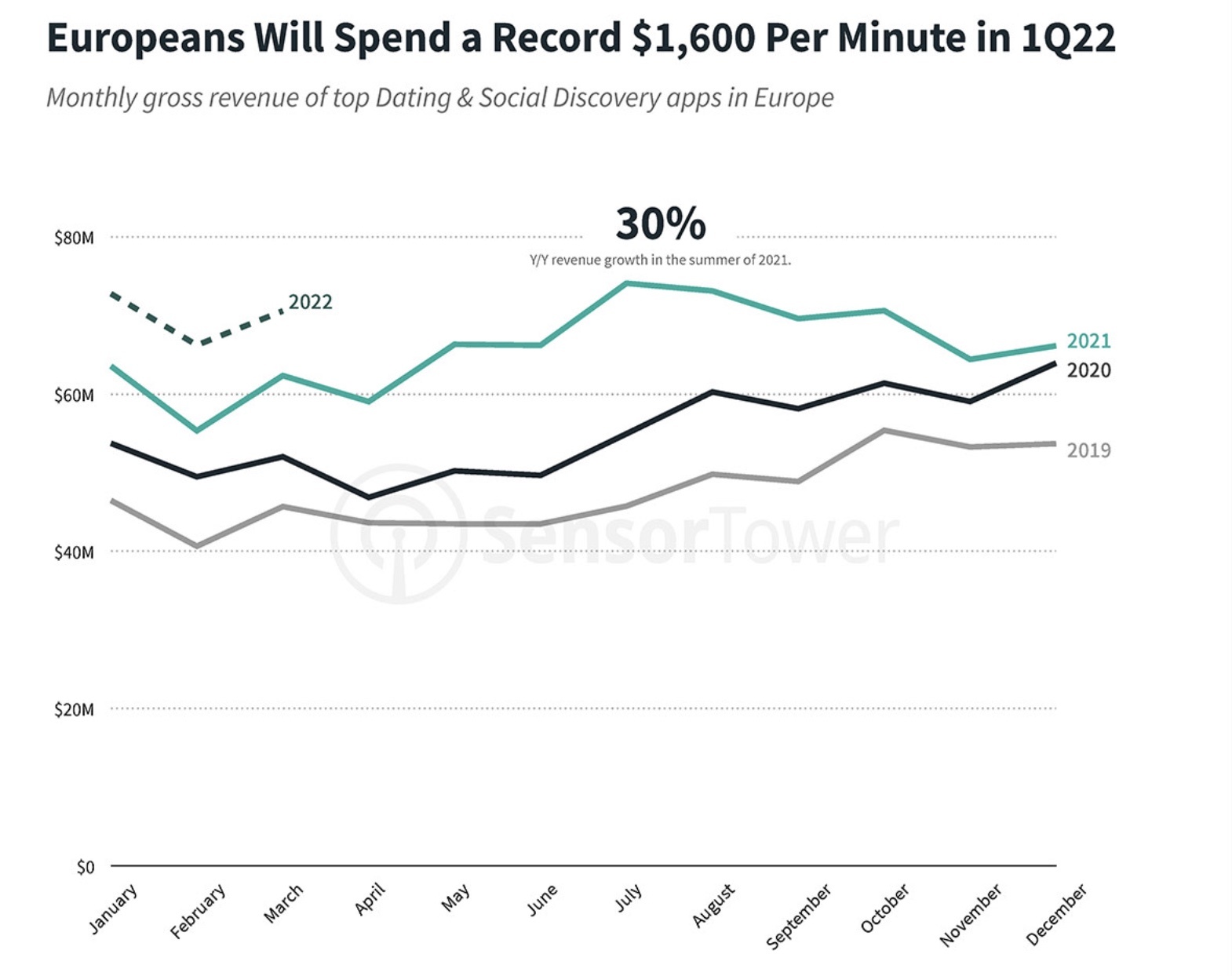 European mobile app users spent more than $780 million on dating and social apps in 2021, a 30% rise year-on-year. 
That's according to new figures by Sensor Tower which anticipates that Europeans will spend more than $200 million on in-app purchase in dating and social apps in Q1 2022 alone.
This would equate to $1,600 per minute. 
Although social discovery apps have grown considerably, over 80% of revenues are still coming from dating apps with Tinder, Badoo and Bumble leading the market. 
Azar, LivU and Bermuda were the top social discovery apps.
Turkey was one of the most competitive markets for social discovery followed by Russia and France.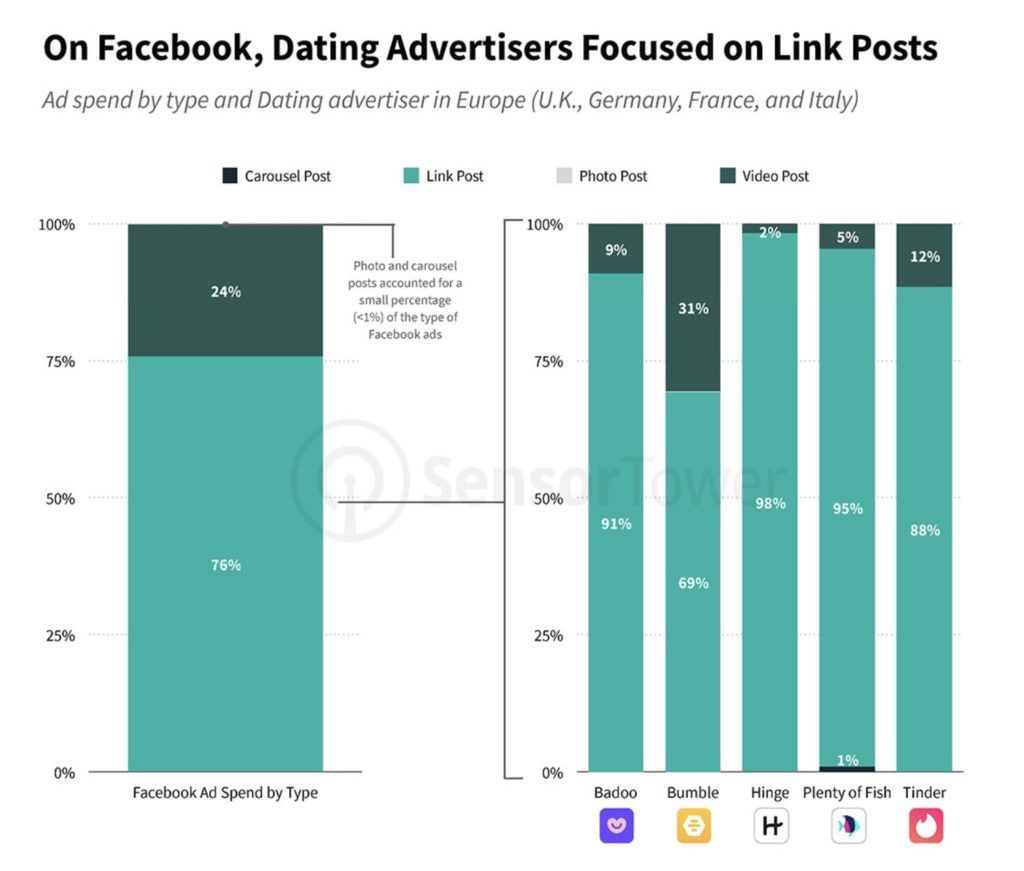 Sensor Tower expects Germany and Italy to hold some of the biggest opportunities for social discovery apps because these countries have low downloads as of yet.
Interestingly, dating apps appear to be focusing on Facebook as an ad Chanel with Hinge investing almost 98% of its Facebook budget in link posts and 2% in video posts in the UK, Germany, France and Italy. It secured over 13 million impressions in the UK in 2021.
As installs of apps in the category jumped to 112 million in 2021, the latest prediction pins them at 28 million for Q1 2022. Subscription models could be driving competition in the market space even further.