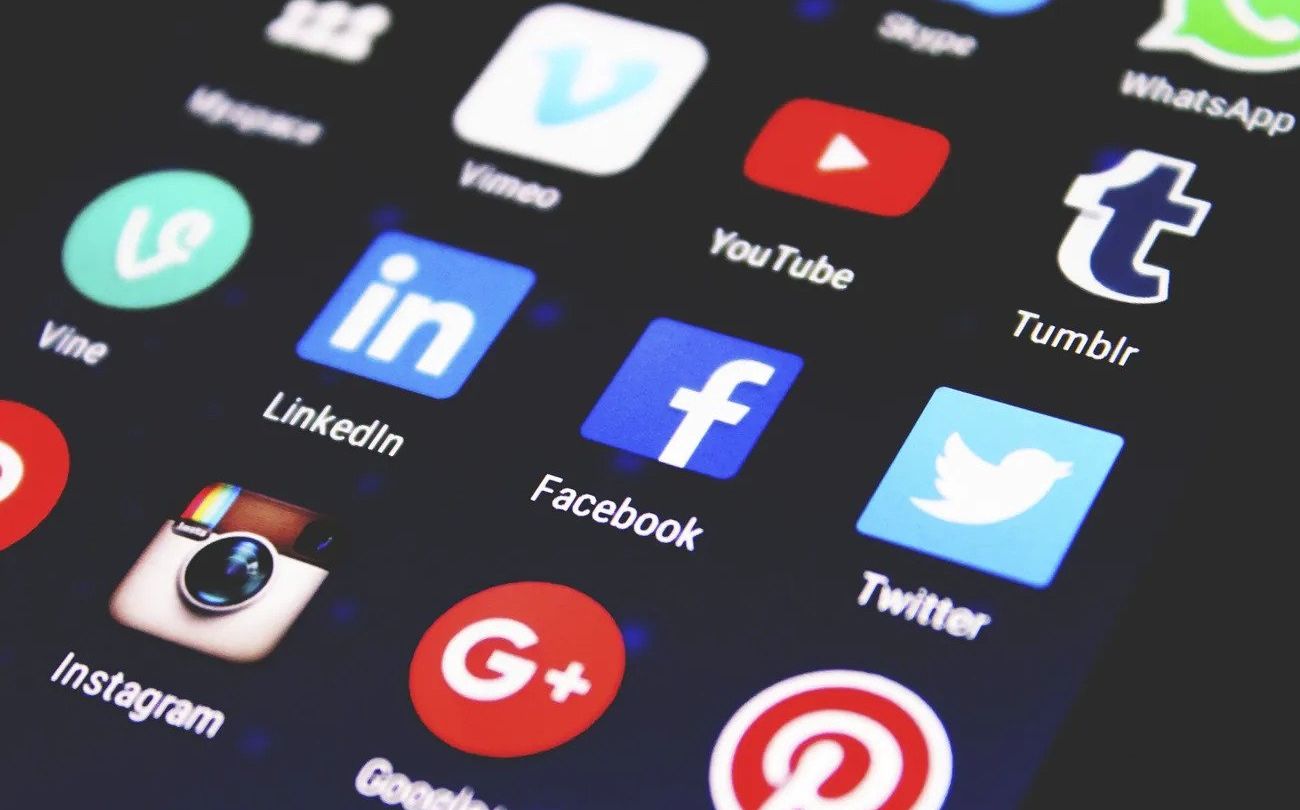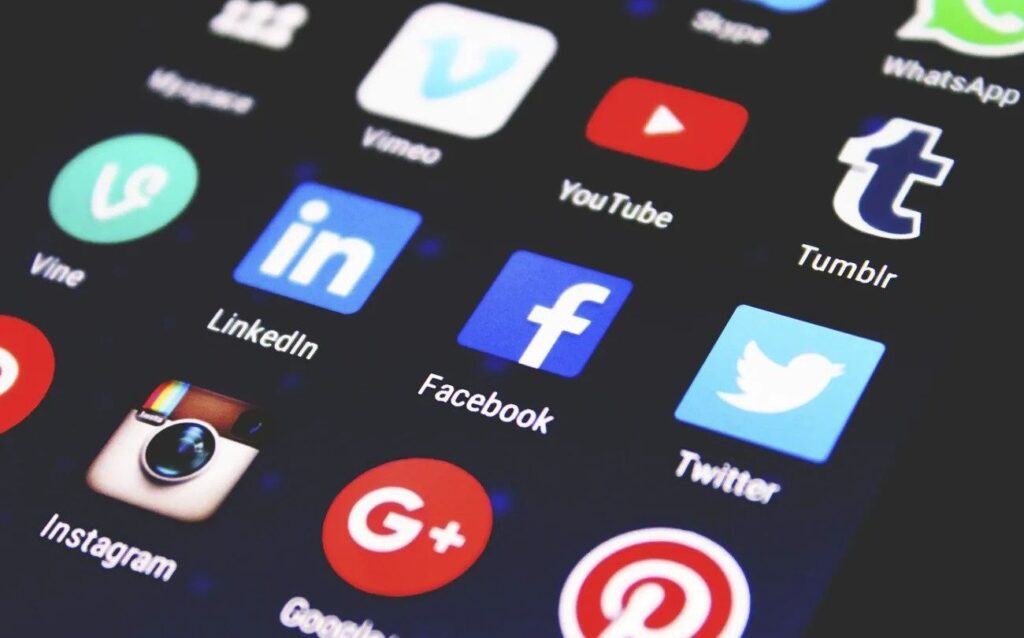 In 2023, consumers are spending far more time using their mobile phones and apps, amassing over 2.5 trillion hours on Android phones in H1. This marks a 4% rise from H2 2022 and a 16% increase year-over-year, according to new data from app experts data.ai. At this rate, consumers are projected to surpass 5 trillion hours on Android phones throughout 2023.
Breakout apps in H1 2023
With mobile app growth soaring on Apple and Google's platforms, it's no surprise given a third of consumers dedicate their waking hours to mobile usage. The latest tech trends, including AI and GPT algorithms, are flourishing in this domain.
In the US, Ask AI and Character AI have made a splash, securing spots among the top 5 breakout apps. Meanwhile, in Canada, apps utilising AI and GPT algorithms, such as Microsoft's Edge and Bing, claimed the sixth to tenth positions.
The global adoption of Chinese apps, like TikTok and CapCut from ByteDance and Temu from PDD Holding, has been astounding.
Not to be left behind, the UK witnessed a surge in the popularity of the government services app GOV.UK ID Check, ranking as the fifth breakout app by download growth.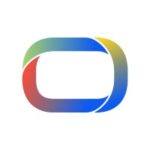 In Europe, BeReal gained considerable traction, featuring among the top five apps by YoY download growth in H1 2023 across France, Germany, and Italy.
Dating apps secure top spots for consumer spending
Dating giants Tinder and Bumble took centre stage as the top breakout apps in H1 2023, ranking 2nd and 4th in consumer spending growth.
Not to be outdone, LinkedIn made an impressive leap of 12 spots globally, securing its position among the top 10 apps by consumer spend in H1 2023 compared to the previous year. LinkedIn's allure extended across borders, as it emerged as a top breakout app in the US, the UK, Italy, and Saudi Arabia.
Breakout apps for consumer spending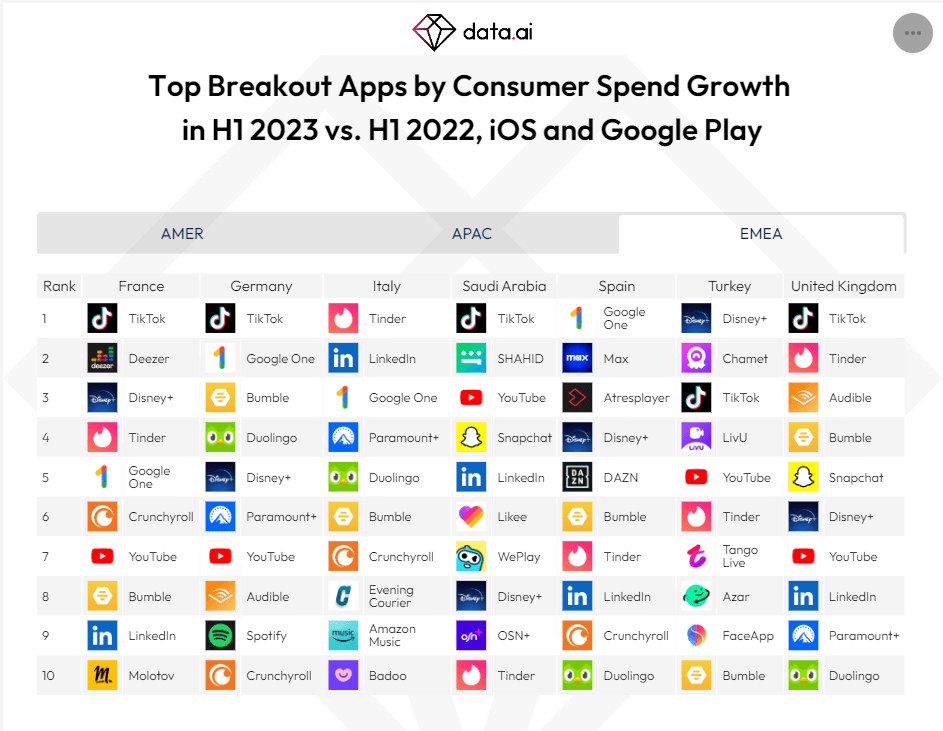 Source: data.ai
The video streaming market continues to expand with Disney+ and Paramount+ blazing into the UK's top 10 apps by consumer spending growth, landing at 6th and 9th place, respectively. The appetite for streaming content remains insatiable, driving these platforms to greater heights in the mobile app landscape.
Key markets in Asia and South America
When examining the leading markets, India takes the lead with 26% growth in time spent on Android phones from H1 2021.
China, Indonesia, Mexico, and Thailand also showed double-digit growth with +13%, +16%, +14%, and +18% respectively.
In the United States, mobile usage increased by 1% over the past two years, a slight decline from H1 2022.
Consumer spending by country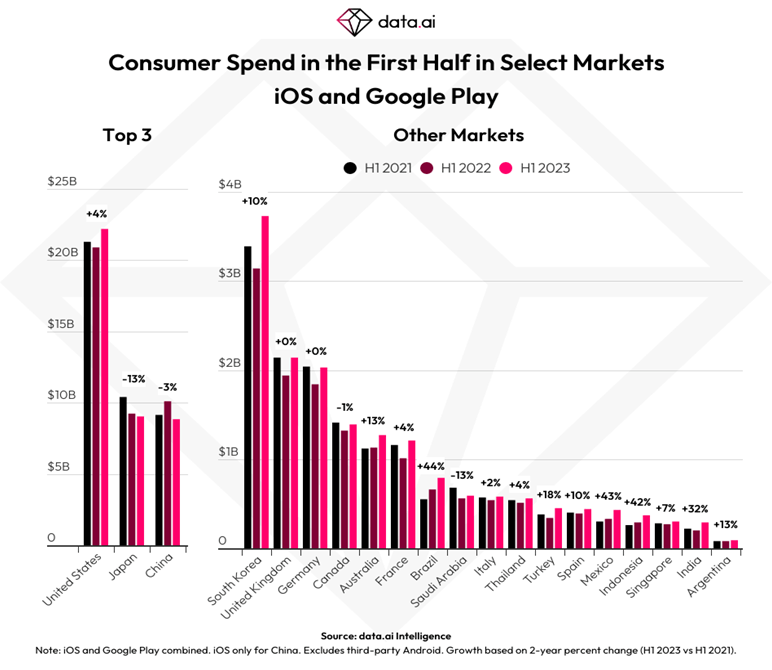 Source: data.ai
The UK stood out as one of the top markets to bounce back following a global decline in consumer spending in H1 2022.
Notably, South Korea experienced a significant rebound with +10%, while Brazil and Mexico roared back with remarkable growth rates of +44% and +43% respectively in early 2023.
Key takeaways
Mobile app usage skyrockets in 2023, with 2.5 trillion hours on Android phones in H1, driven by tech trends and AI
Breakout apps like TikTok, GOV.UK ID Check, and BeReal gain global popularity, while dating apps lead consumer spending
Key markets in Asia and South America see significant growth, while the UK and US maintain steady app engagement