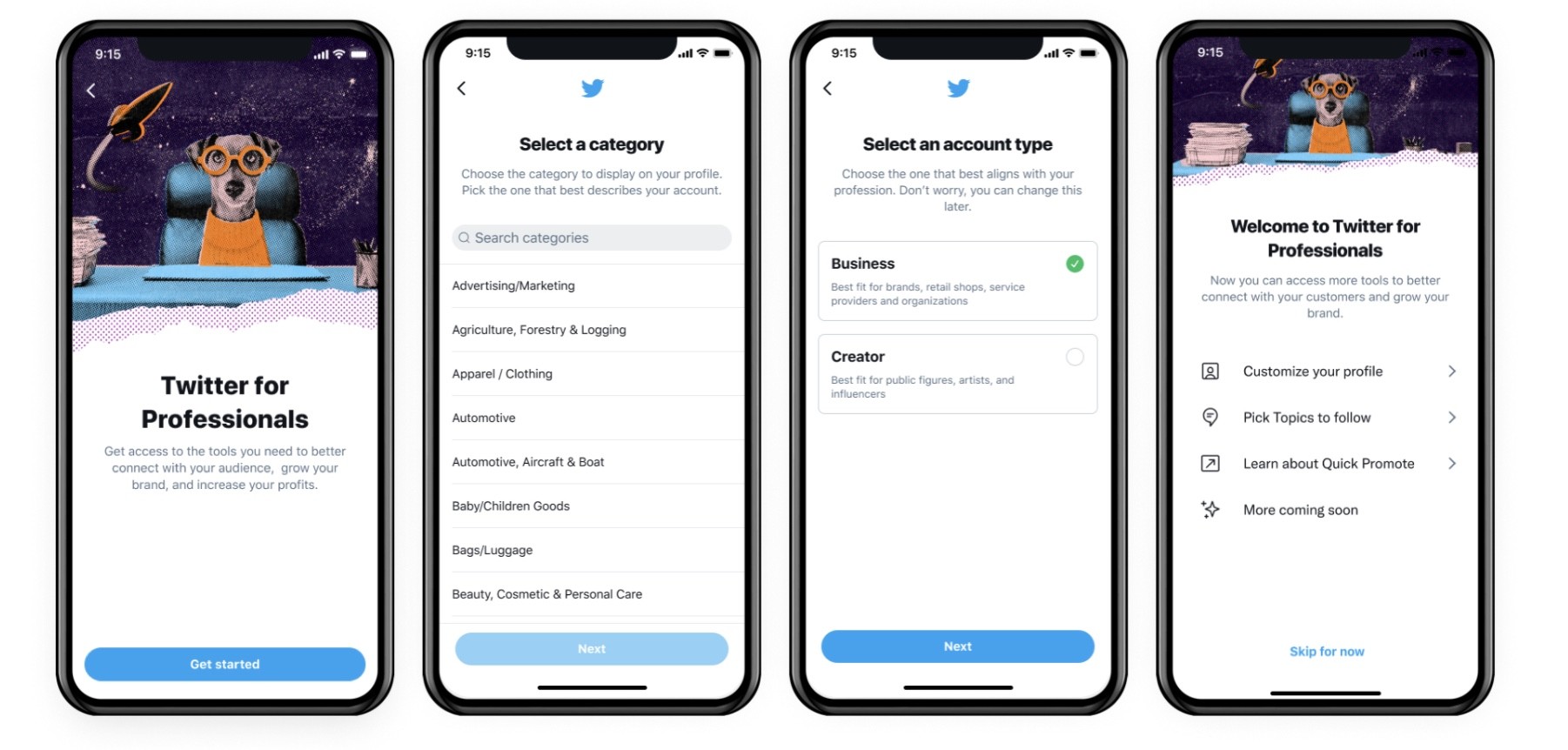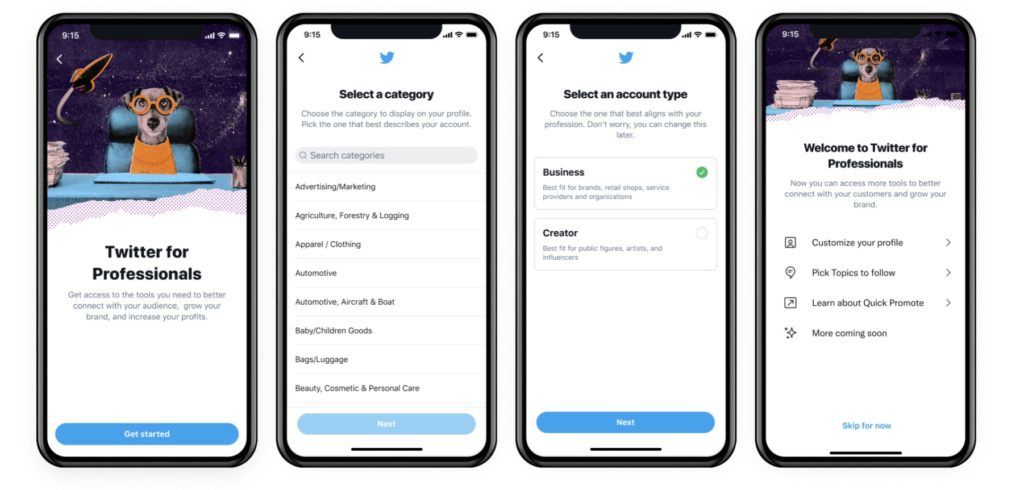 Twitter is now enabling users to change their accounts to Professional Profiles.
The option had previously only been available to select accounts. Now, anyone can head to their Settings to adapt their account. 
The conversion gives users access to a series of additional account tools such as being able to display their business information, adding products and switching on a newsletter feature. 
Twitter launched Professional Profiles back in April 2021 with selected brands. It extended the feature to applications in September 2021.
🌎 Now globally available for everyone, Professional Accounts are a new tool on Twitter that allows you to have a unique and clearly defined presence on the platform.

— Twitter Business (@TwitterBusiness) March 29, 2022
Now any profile can convert to a Professional one as long as they adhere to the following regulations:
No history of repeatedly violating the Twitter User Agreement
A complete profile with an account name, a bio, and a profile picture
A user's clear authentic identity must be visible on their profile. It cannot feature the identify of another person, brand or organisation.
The feature could be a major boon for brands and retailers looking to reach more consumers on the micro-blogging app. 
Best of all, if it doesn't work out, users can simply swap back to a personal profile.