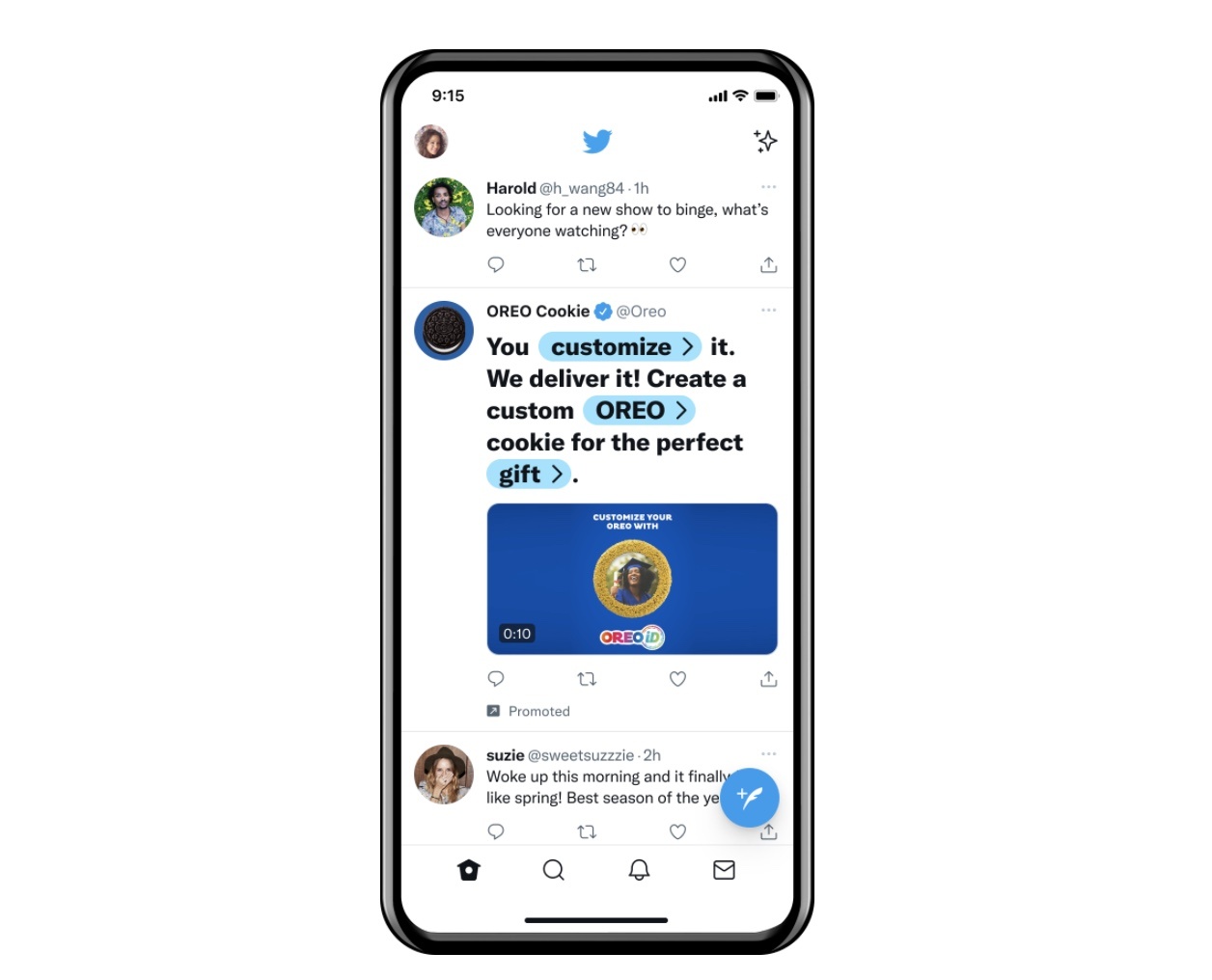 Twitter is launching three new advertising formats that could be a boon for advertisers but turn the news feed into a much more commercial scroll. 
For starters, it is launching interactive text ads that use larger, bolder typeface compared to standard Twitter fonts. Advertisers can highlight three words in their ad copy that drive people to landing pages when clicked. 
The feature makes ads more eye-catching while giving consumers an option to engage with ad copy more readily. The format is being tested in the US with Oreo, Bud Light and Wendy's.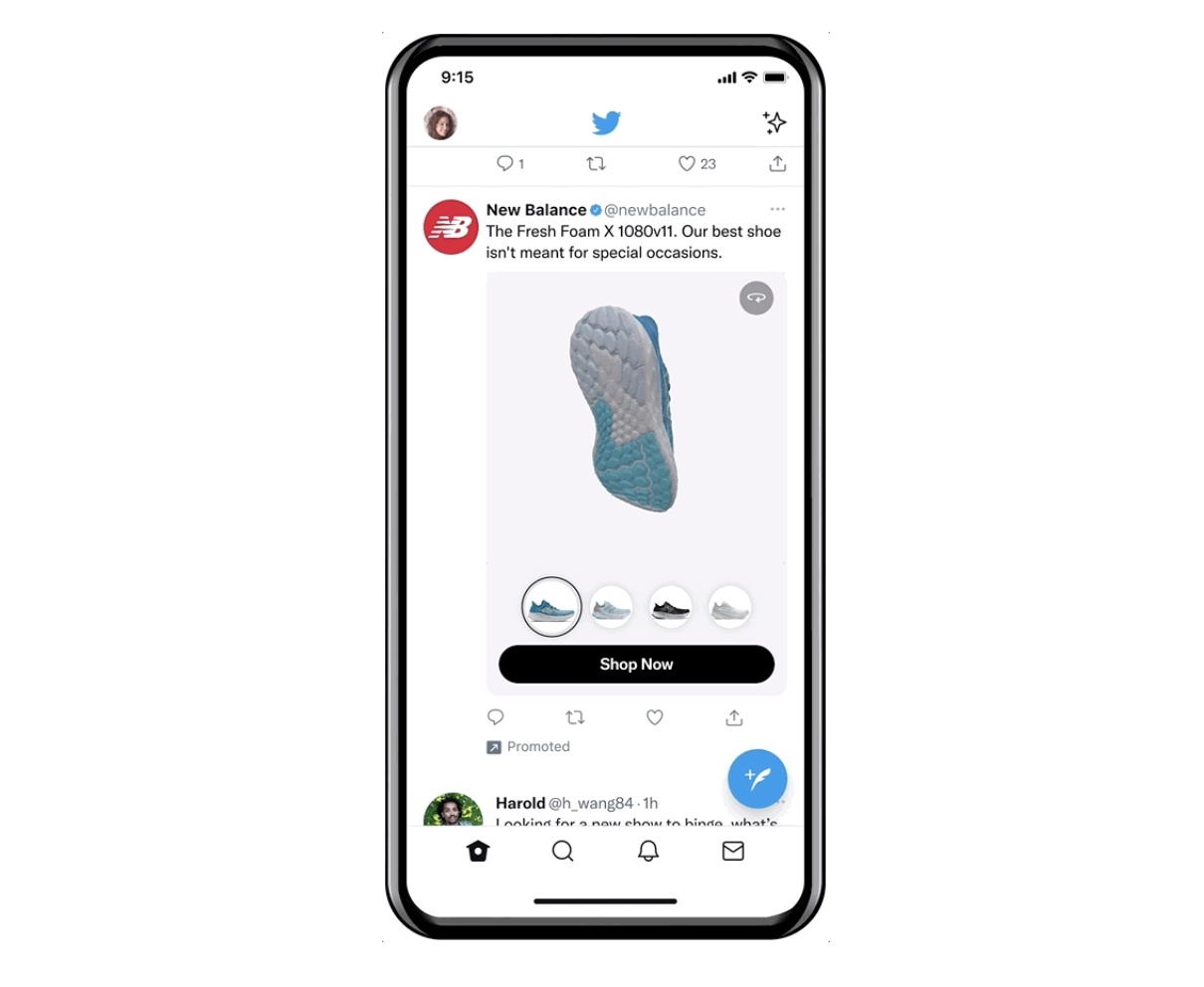 Twitter also announced product explorer ads that let advertiser showcase their products in 3D. Consumers can then swipe and rotate a brand's products to see it from different angles. 
When clicked, consumers are taken to an advertiser's website to learn more about their products. 
To bolster its commerce features, Twitter is also launching storytelling and showcase ads called Collection ads. 
Brands will be able to use these to display a main image and up to five smaller thumbnail visuals. 
For now, all three ad formats will only be available to users in the US on iOS and Android.