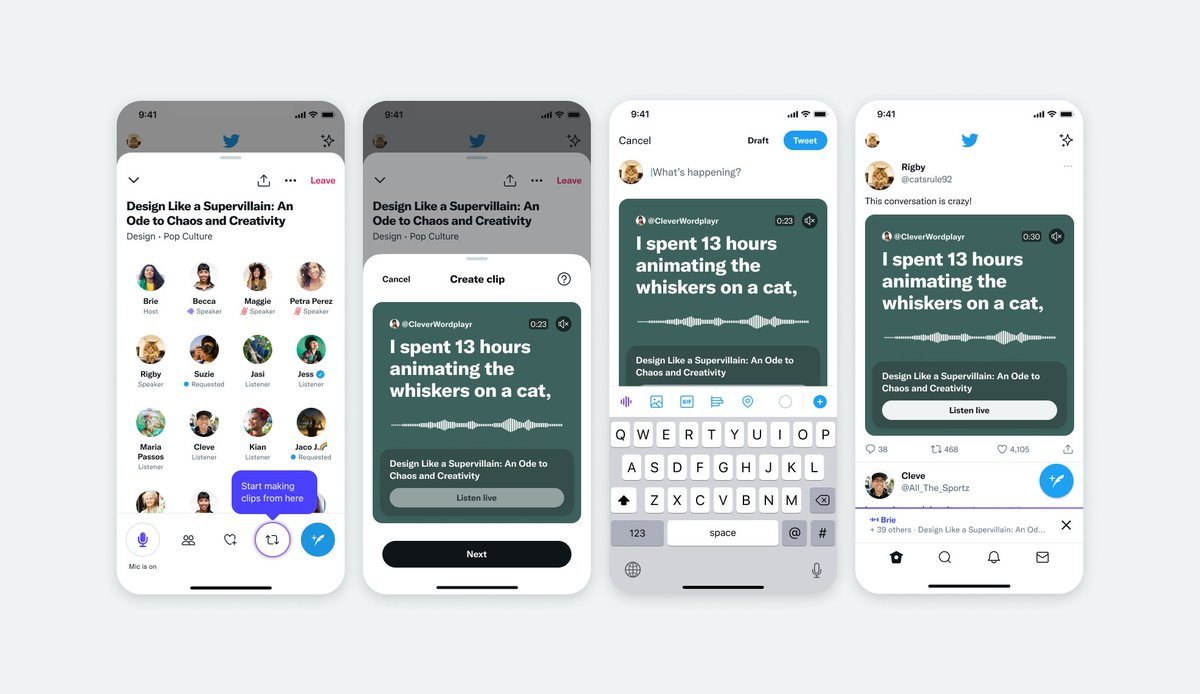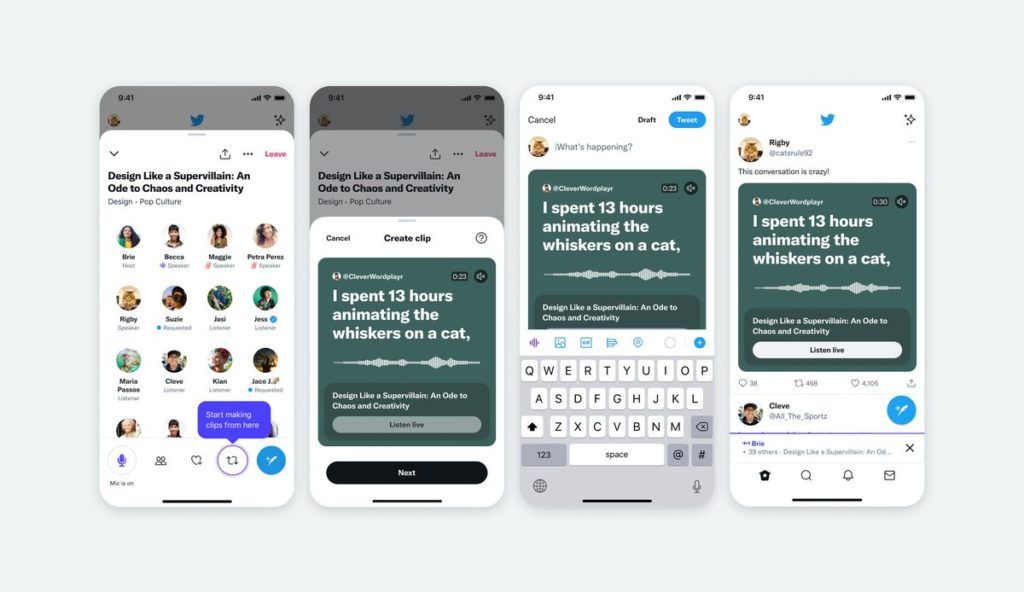 Twitter is testing a new feature that lets users create 30-second audio clips from in-app audio broadcasts. 
The tool would enable users to create audio clips from a recorded Space that can be shared via tweet. 
Twitter Spaces is similar to Clubhouse. They are public for any user to listen in. Up to 13 people can speak at a given time. 
Space hosts can also share requests with listeners to become co-hosts or speakers. 
Although some may frown at the fact that Twitter has clearly ripped off the feature from Clubhouse, few users actually care. 
What's more, it's not entirely clear if social media users are all that bothered with social audio in the first place.
But Twitter certainly has the advantage of scale and reach over its competitor. 
It remains to be seen if Twitter can adapt Spaces in a way that it shares only relevant audio clips with users.