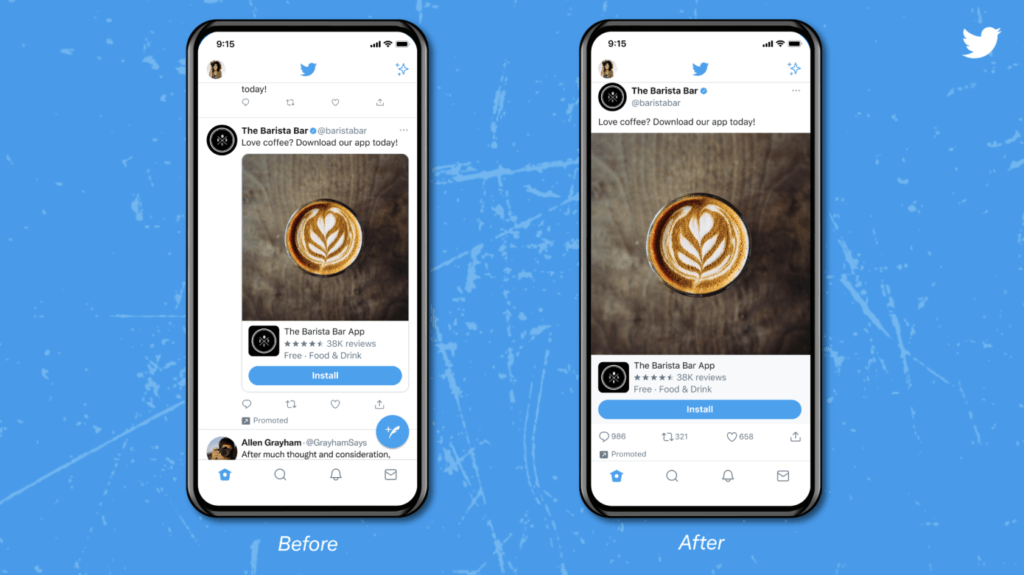 Twitter is adding full-width images and videos to the app for creators and marketers to engage users with a more immersive experience.
The improvement is welcome news for photographers and artists using the iOS app to share their work.
Larger images and videos have been around since March 2021 when the social app began rolling them out.
Now testing on iOS:

Edge to edge Tweets that span the width of the timeline so your photos, GIFs, and videos can have more room to shine. pic.twitter.com/luAHoPjjlY

— Twitter Support (@TwitterSupport) September 7, 2021
The latest addition means that tweets fill the full frame and aren't offset left or right. This results in a cleaner feed that feels a bit more modern without squishing tweets.
Twitter said that it ultimately wants its users to have conversations based on shared images and videos.