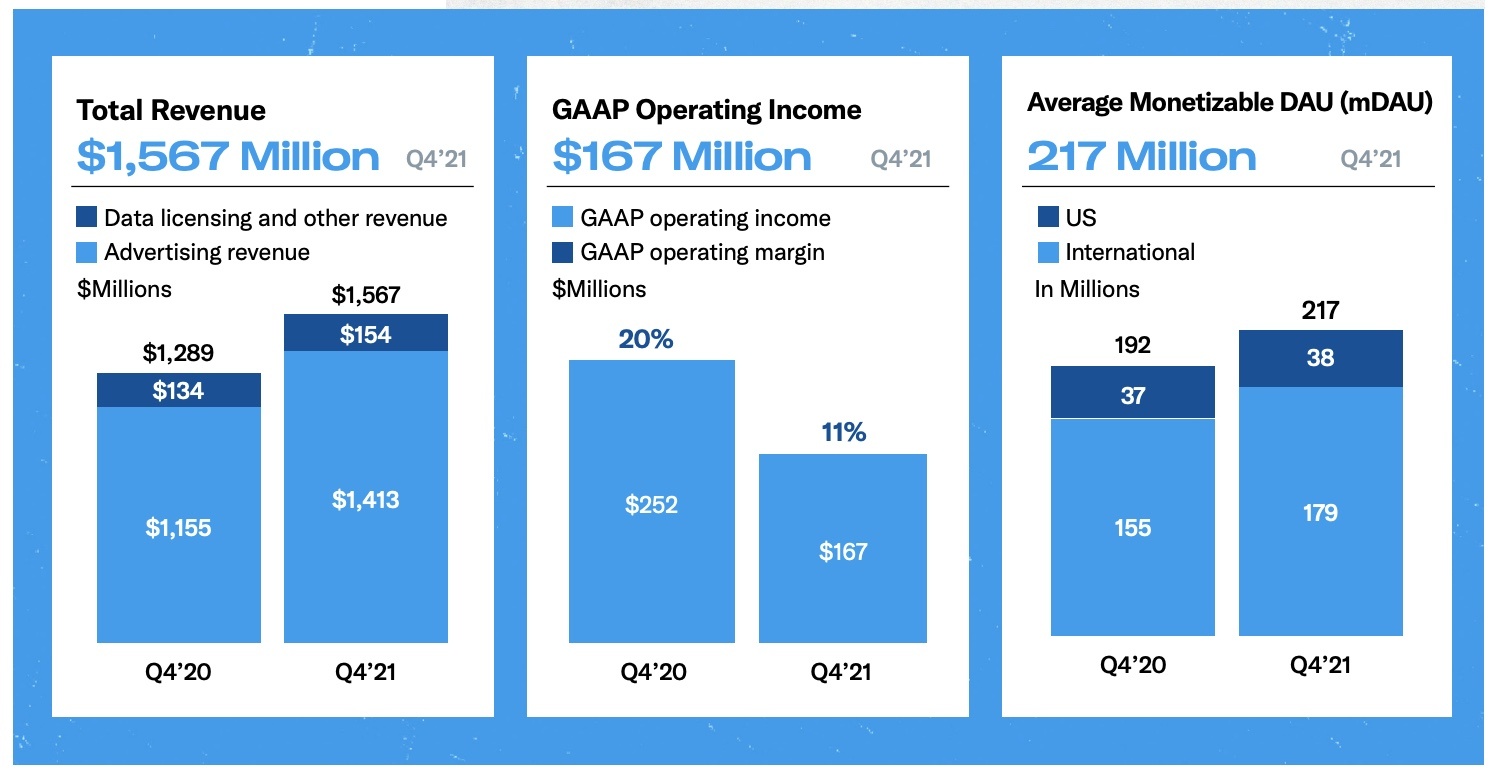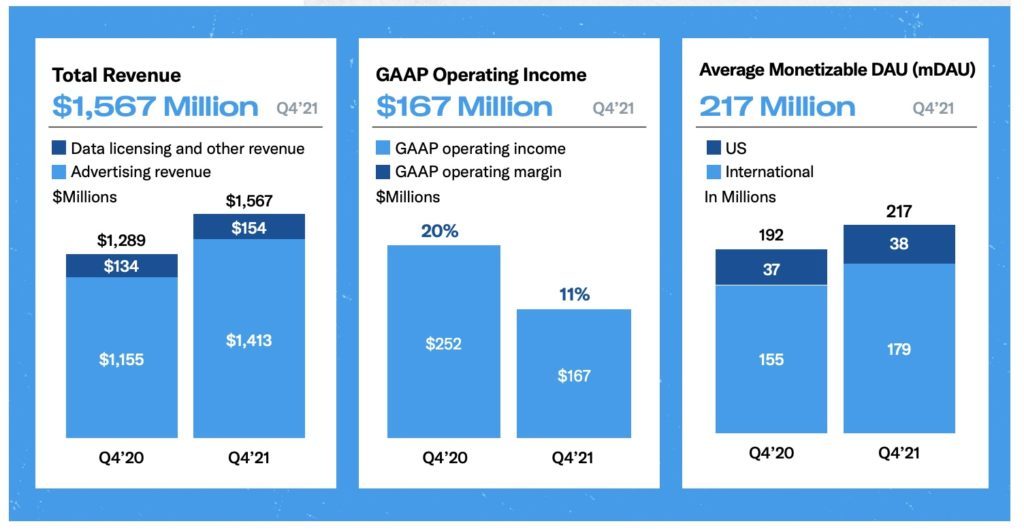 Twitter added six million more users during Q4 2021 and increased revenues by 22%, according to the latest earnings report. 
This means the social app now has a total 217 million daily active users. 
The majority of new users have come from outside of the US, with just 1 million US users being added in the last quarter. 
Twitter's US usage growth has remained flat since 2020 when it reached 36 million American users. 
Revenues grew to $1.57 billion, up 22% year-on-year. Around $1.41 billion of revenues came from advertising.
Earlier this year, Twitter added several new tools for advertisers to measure momentum on the site including site visit optimisations, aggregated measurement and an events manager. 
During Q4, Twitter also stated testing App Install ads for contextually relevant conversations with early tests showing a 20% increase in attributed app installs. 
Twitter also rolled out several tools for professional users late last year, including Twitter Blue which adds several features for larger accounts with subscribers.
While it's not uncommon for social apps to lose momentum, Twitter is still aiming to add 100 million users by 2023, a goal it set out last year. 
The slow growth in the US market, however, may be concerning since other markets aren't generating the same revenues.