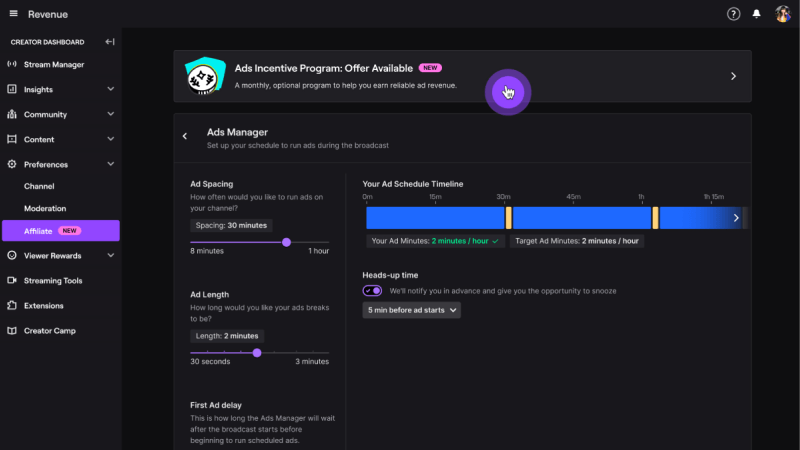 Twitch, the Amazon-owned video streaming platform for gamers, just launched an ad revenue model for creators. 
The service will be available to select creators initially, guaranteeing them a pre-set payout for streaming a certain number of hours and running ads. 
Available through its Ads Manager, the feature helps creators earn a predictable monthly income by including ads in streams. 
Creators can set their ad schedules from the dashboard. 
"No more guesswork when it comes to your monthly ad payouts. No more fiddling with ad timing. We want to free creators from additional management responsibilities so you can focus on doing what you love with the community you love," the company said.
Twitch sets an offer and if creators agree to it they receive a payout after streaming the minimum hours as set out in the offer. 
Any additional hours streamed are paid out at the normal rate.