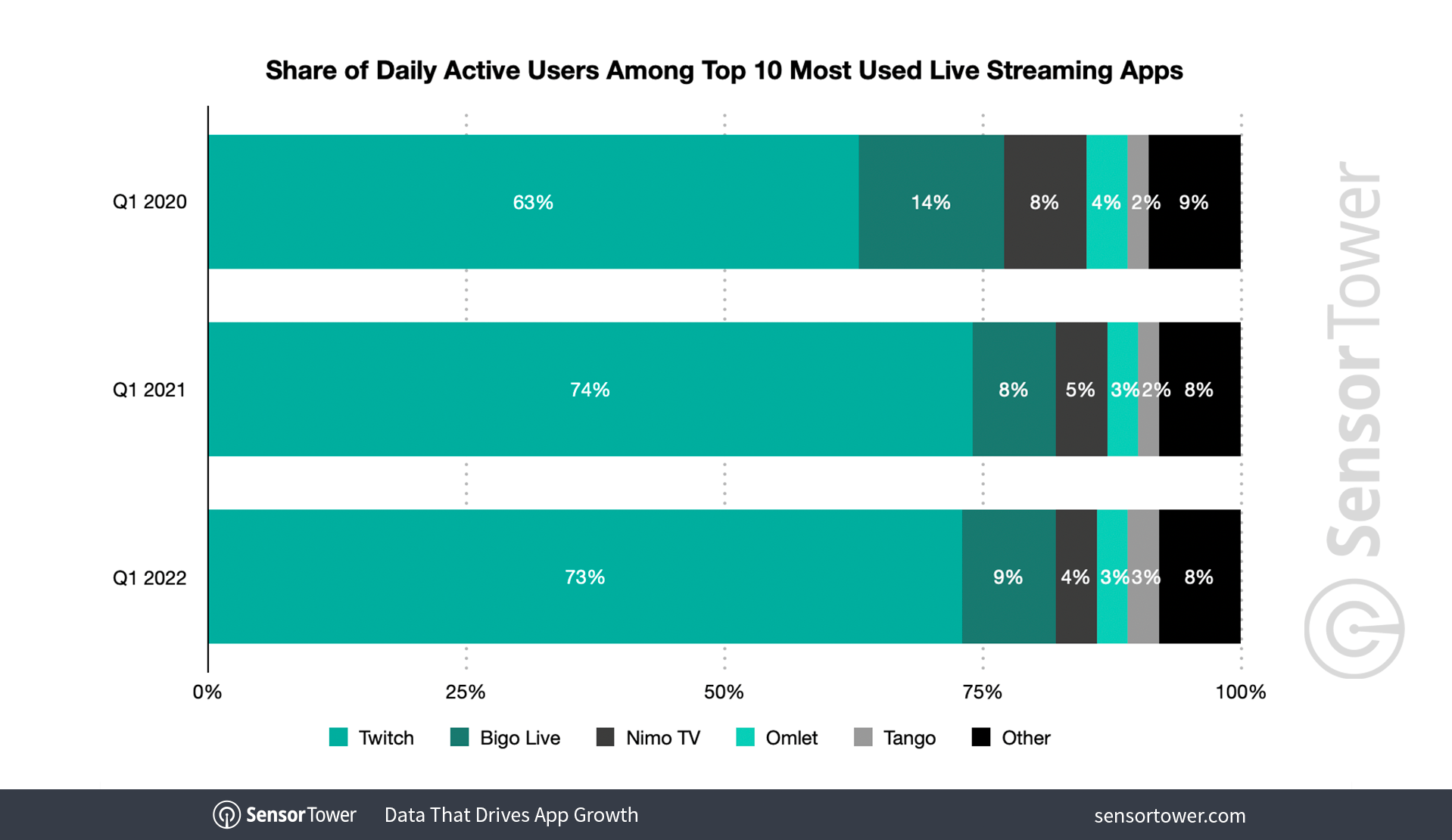 Twitch is one of the top live streaming apps taking a 73% market share in terms of daily active users.
That's according to Q1 2022 data from Sensor Tower which shows that the leading 10 streaming apps saw over $267 million in global consumer spending. 
Focusing its analysis solely on user-generated livestream apps and excluding those with additional live-streaming features like TikTok and Instagram, it found that the top five apps attracted 90% of the daily active user market share. 
Twitch's lead is significantly with Bigo Live following in second spot at 9%.
However, competition is stiffening given that Twitch's market share was 75% in Q1 2021.
It shows that the demand for live-streaming is attracting a significant amount of players and users are happy to give them a try.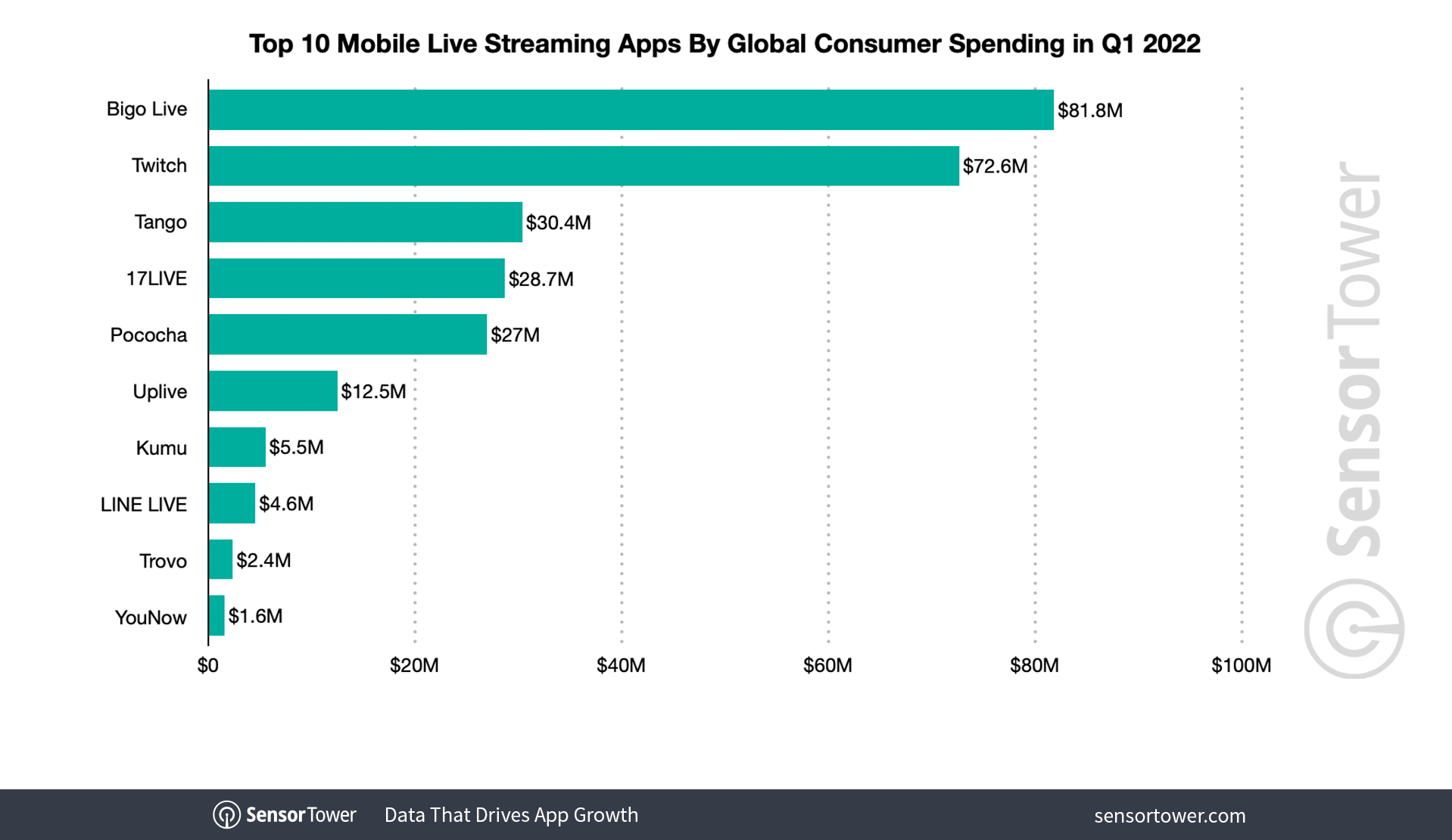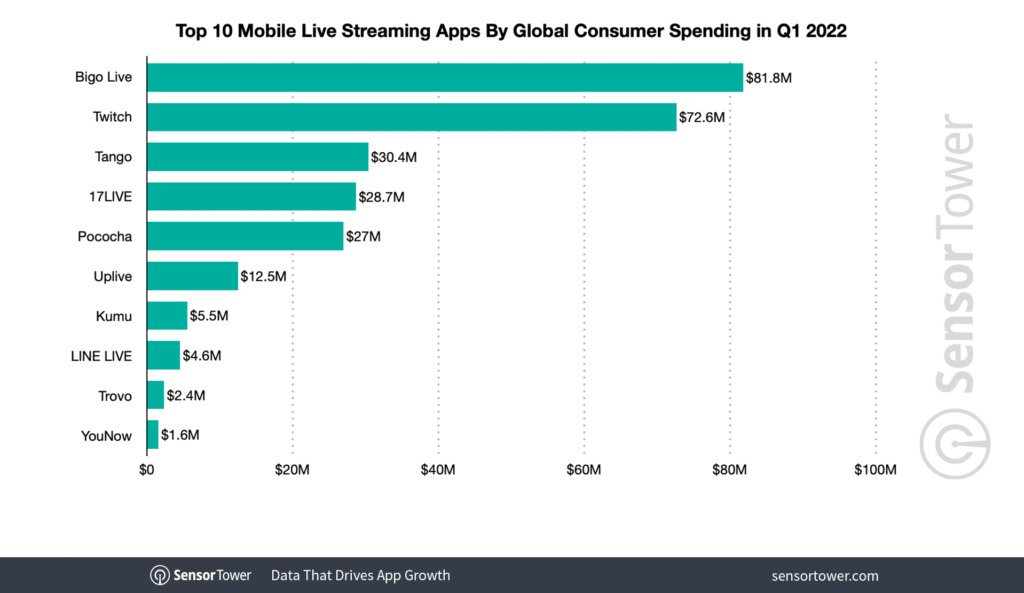 Major markets for live-streaming apps include the US but also India. 
Twitch still has a small presence in India compared to competitors Uplive, Loco, Tango and Bolo. 
Uplive saw its usage in the market rise 71% yearn-year, Loco jumped 68% and Tango noticed a 60% rise. 
Big Live led in terms of consumer spending with an estimated $81.8 million in gross revenue, followed by Twitch with $72.56 million and Tango with $30.4 million.