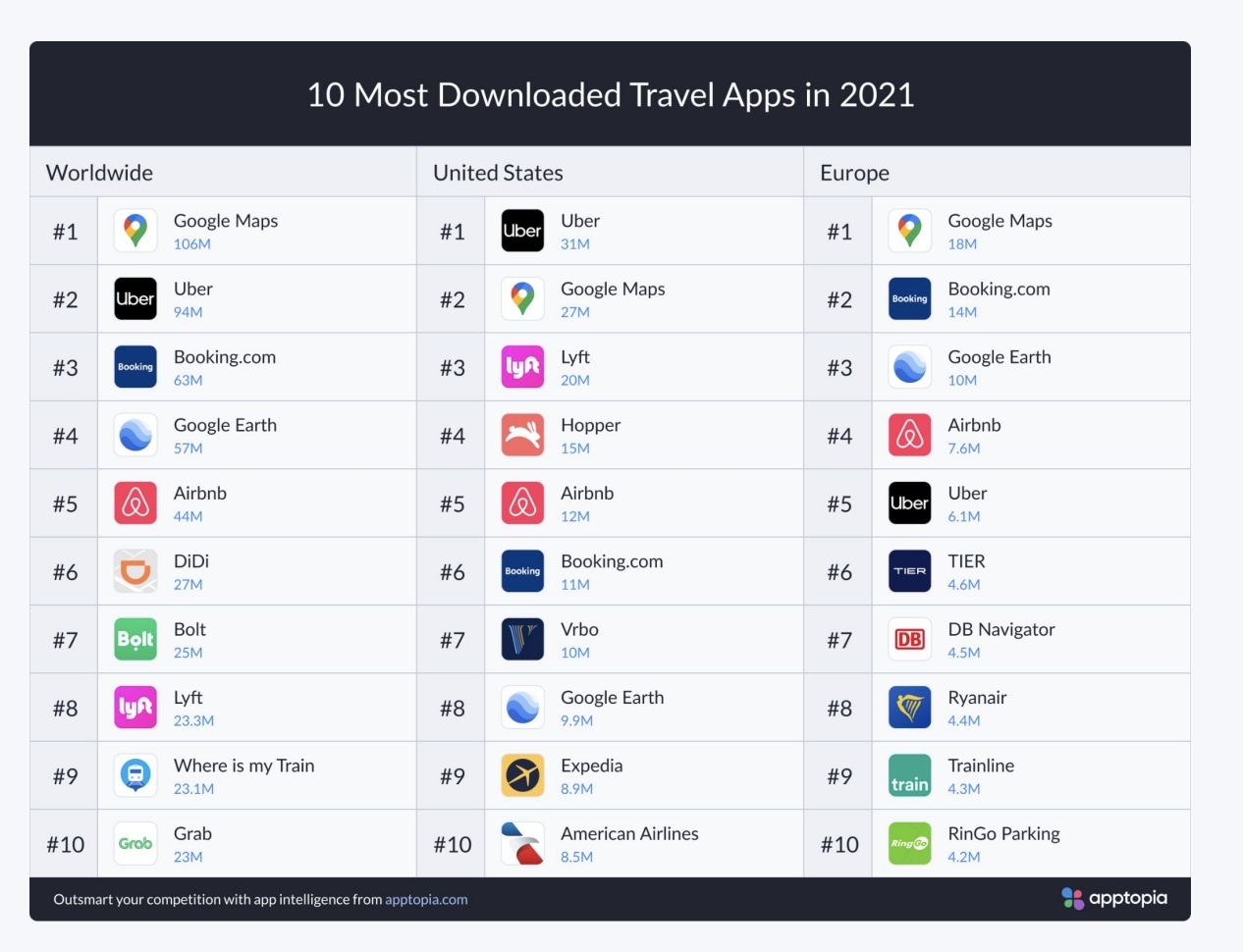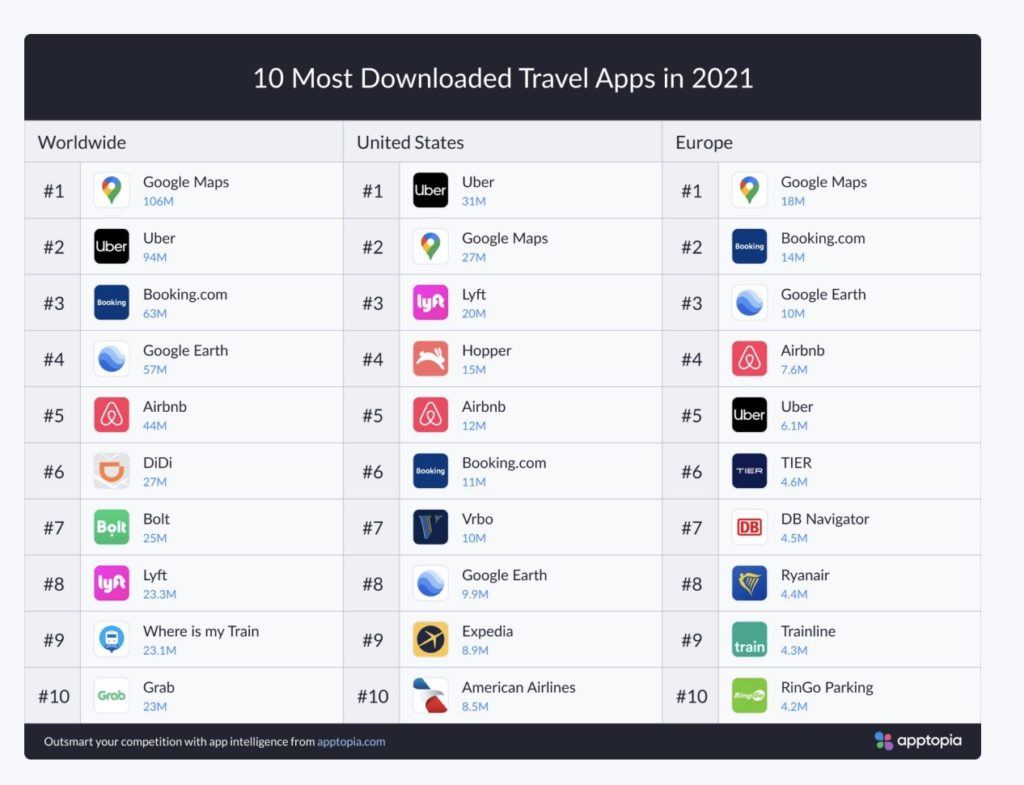 Google Maps continues to dominate the charts of the top 10 most downloaded travel apps, followed by Uber and Booking.com.
Quarterly downloads of the top 100 travel apps in the US seem to have recovered to pre-pandemic levels, according to new data released by app experts Apptopia. 
An increasing number of users also appear to be downloading online travel agencies which includes apps like AirBnb and Vrbo. This could be due to rescheduling, cancellations or planning further ahead. 
Expedia dominates the charts for online travel agencies in the US.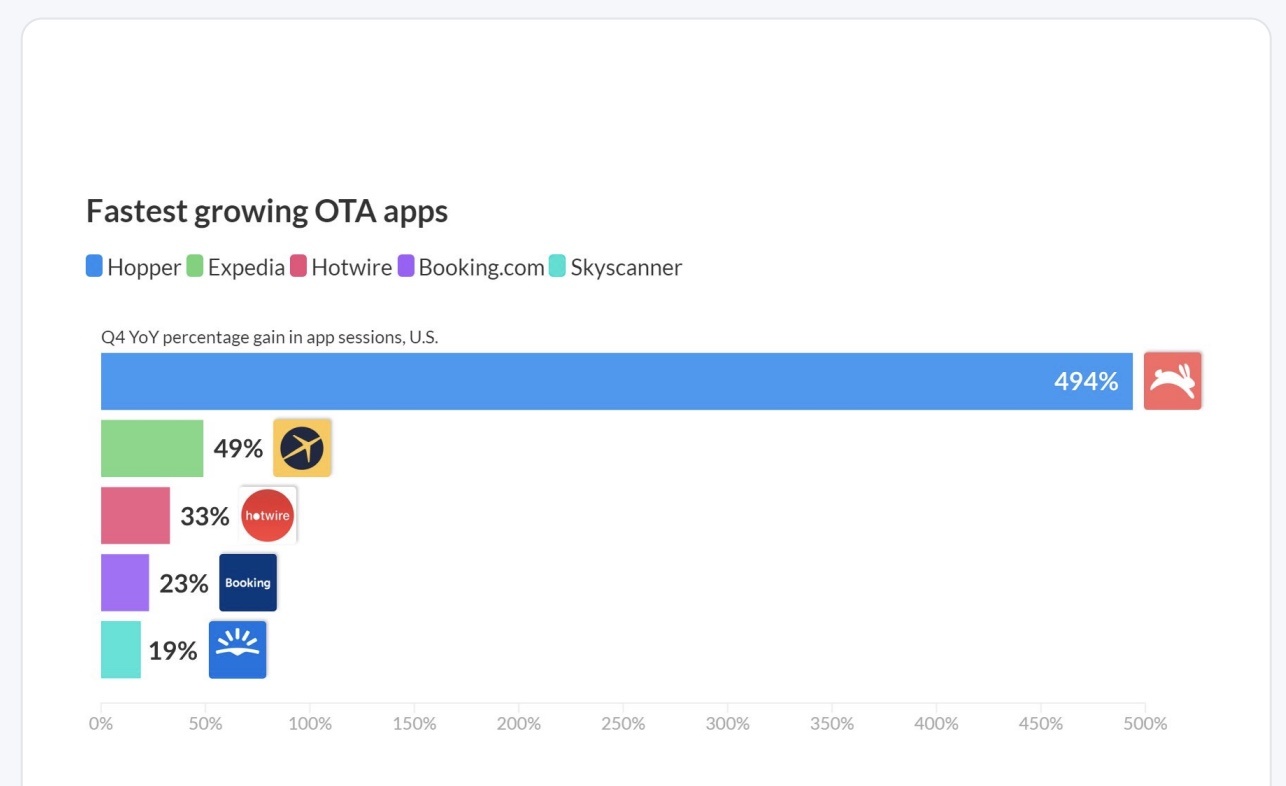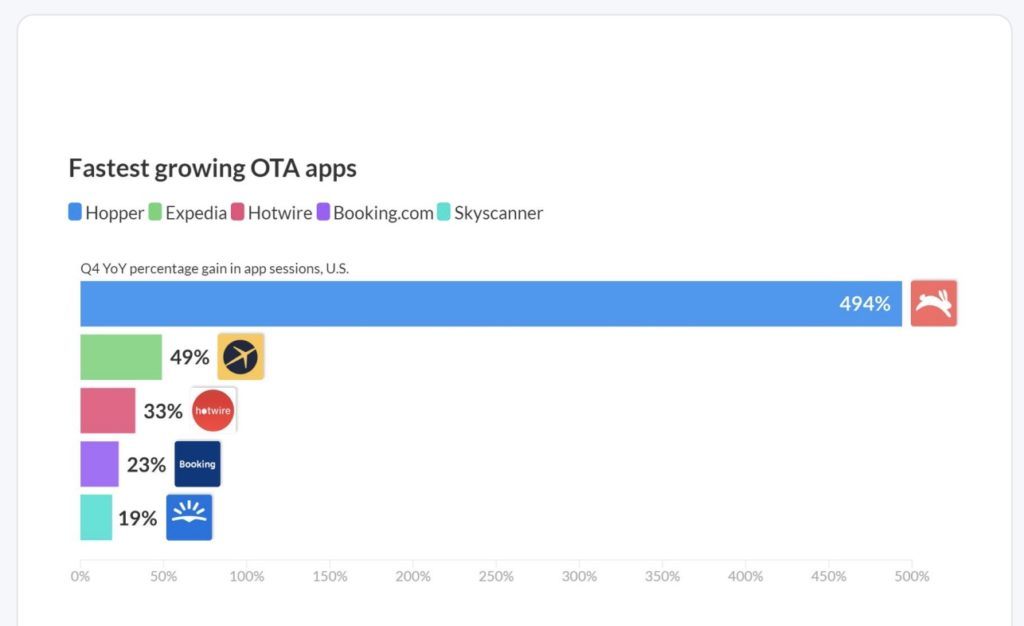 However, Hopper sessions saw some of the strongest growth. The app one from being downloaded 5.3 million times in 2020 to becoming the most downloaded online travel agency app in 2021 with 15 million – a rise of almost 500%.
The report also found that downloads of the top 5 hotel apps dipped 3% min 2021 while user sessions increased 34%. The increase in sessions demonstrates that apps are more useful for travel booking than before the pandemic. 
The top three fastest growing airline apps were Ryanair which rose 591% for in-app sessions in the US alone, followed by Hawaiian Airlines (163%) and Emirates (112%).
Car rental apps also surged in Q4 2021 with 241.5 million sessions and they continue to rise throughout early 2022.
Turn and Getaround are some of the leading apps here. 
Meanwhile, cruise holiday apps took a massive hit during the pandemic and have been slowly recovering ever since.