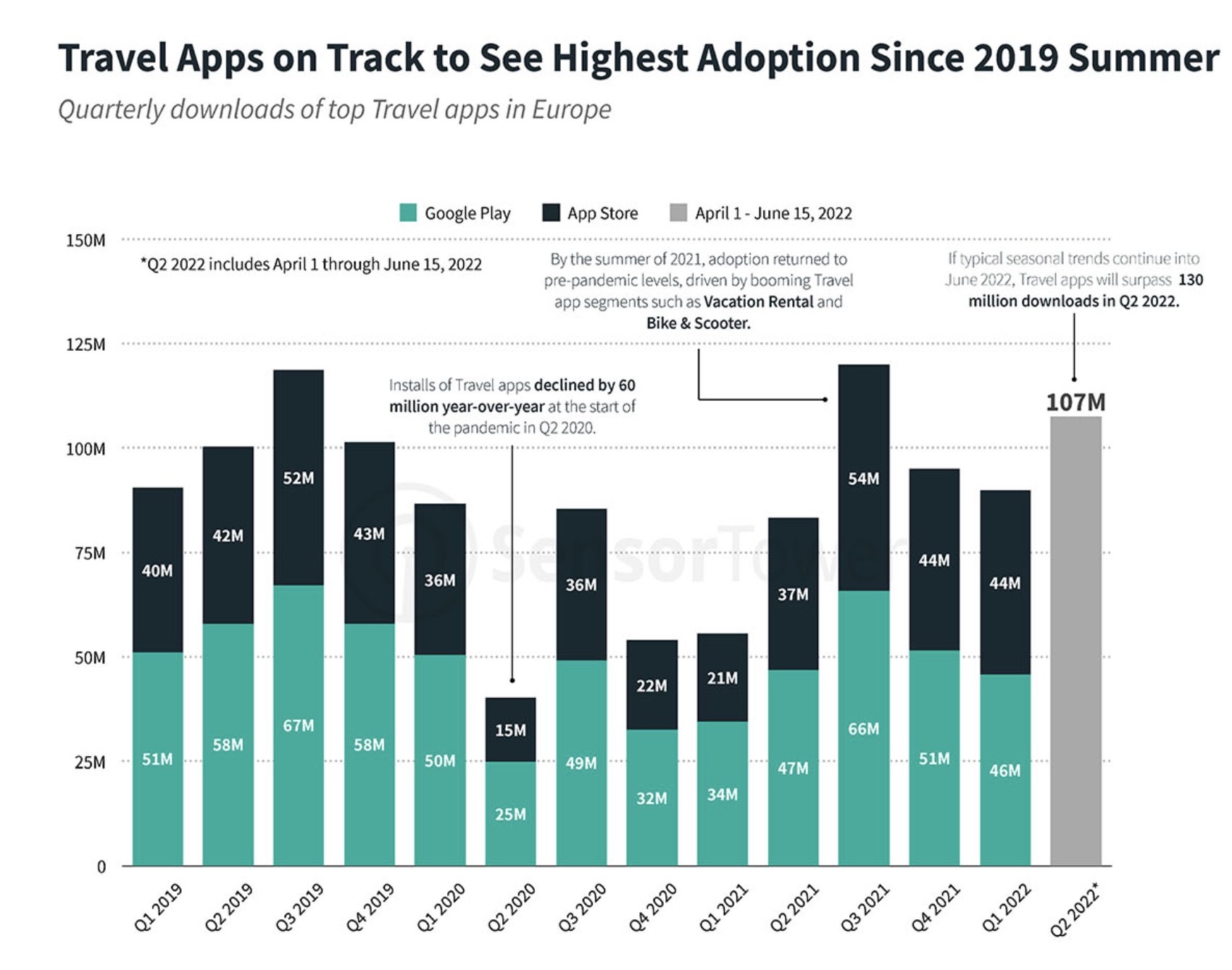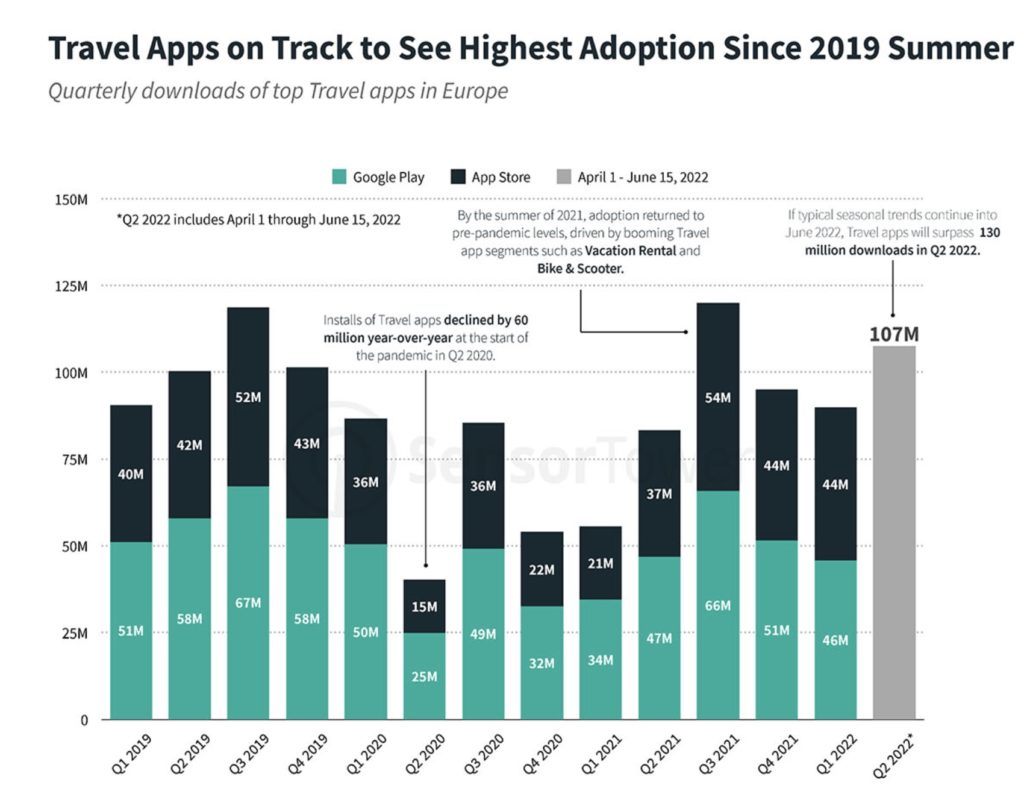 Travel apps are poised to see some of the highest adoption this year since 2019, according to the latest data from Sensor Tower. 
Based on an analysis of downloads and usage between January 2019 and May 2022, travel apps are forecast to surpass 130 million downloads in Q2 2022, up 56% over the year. 
That's a solid recovery given the rapid decline in app downloads following the pandemic slowdown in 2020.
The figures show that travel is rebounding in Europe. 
The UK's traffic light travel system had a knock-on effect on airline apps such as British Airways for which downloads dropped 15% in mid-2021.

Meanwhile, US airlines such as United and American Airlines were significantly above pre-pandemic levels in Europe.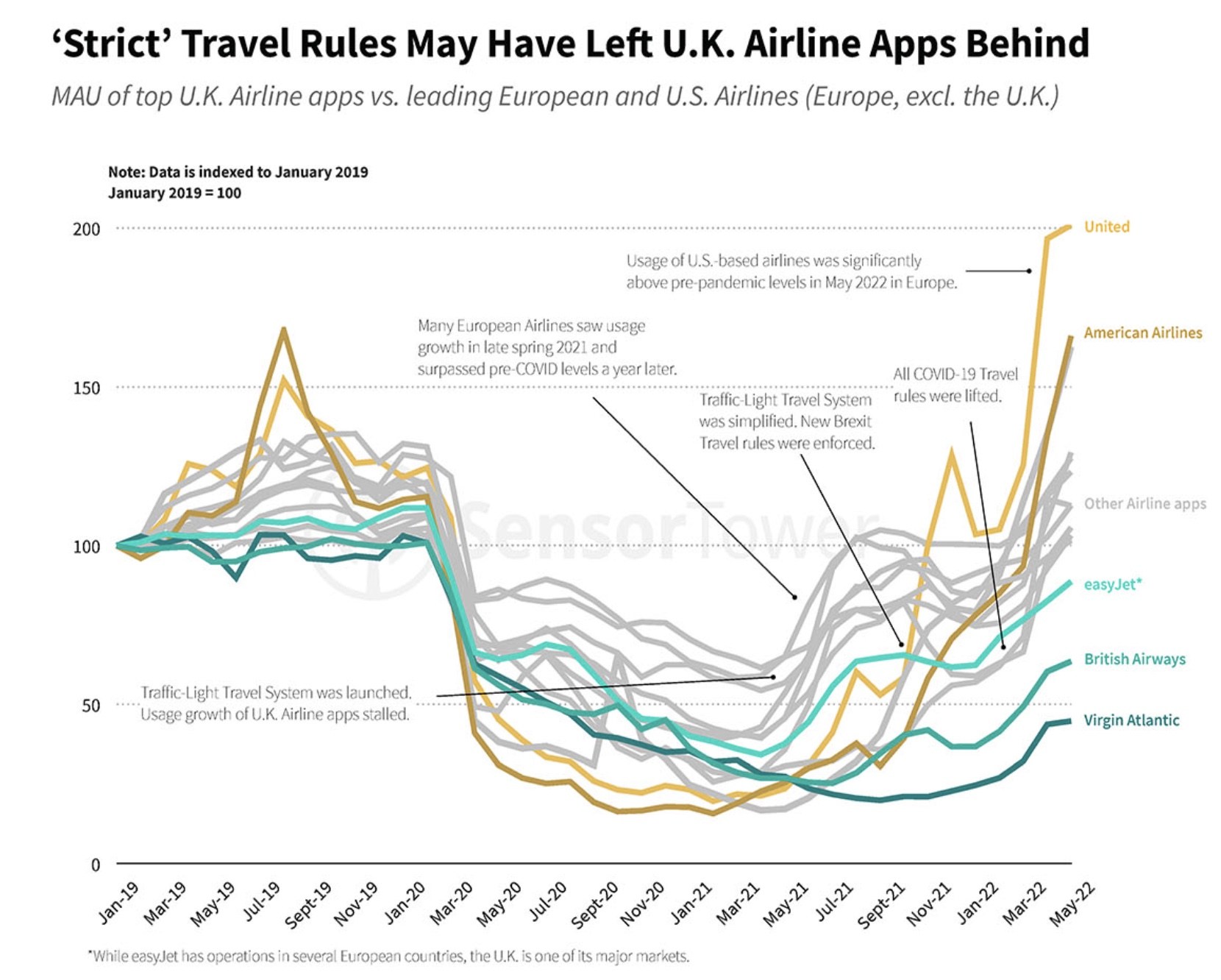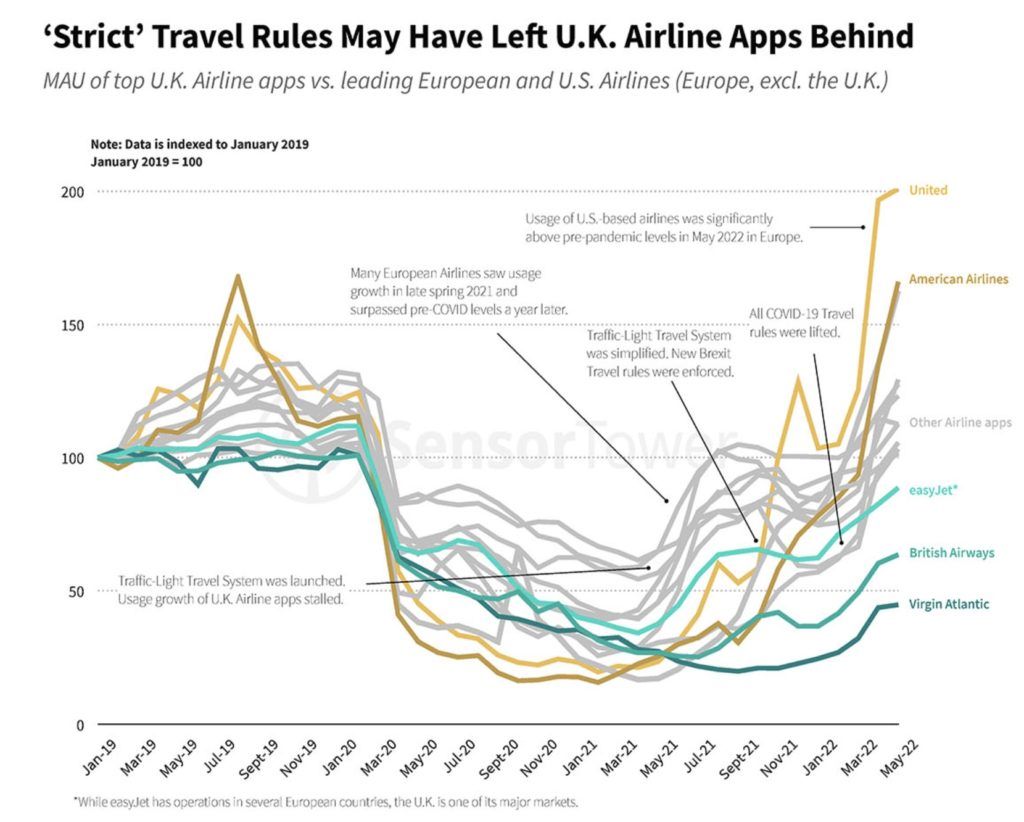 Transit apps are also enjoying a resurgence. France recorded some of the highest increase in usage with MAUs reaching 2.7 million in April 2022, up 59% from 1.7 million in 2019.
Germany and Italy reported similar usage trends. The UK has some catching up to do despite a considerable population being remote workers. 
Sensor Tower predicts continued growth for travel apps for the rest of the summer season 2022.