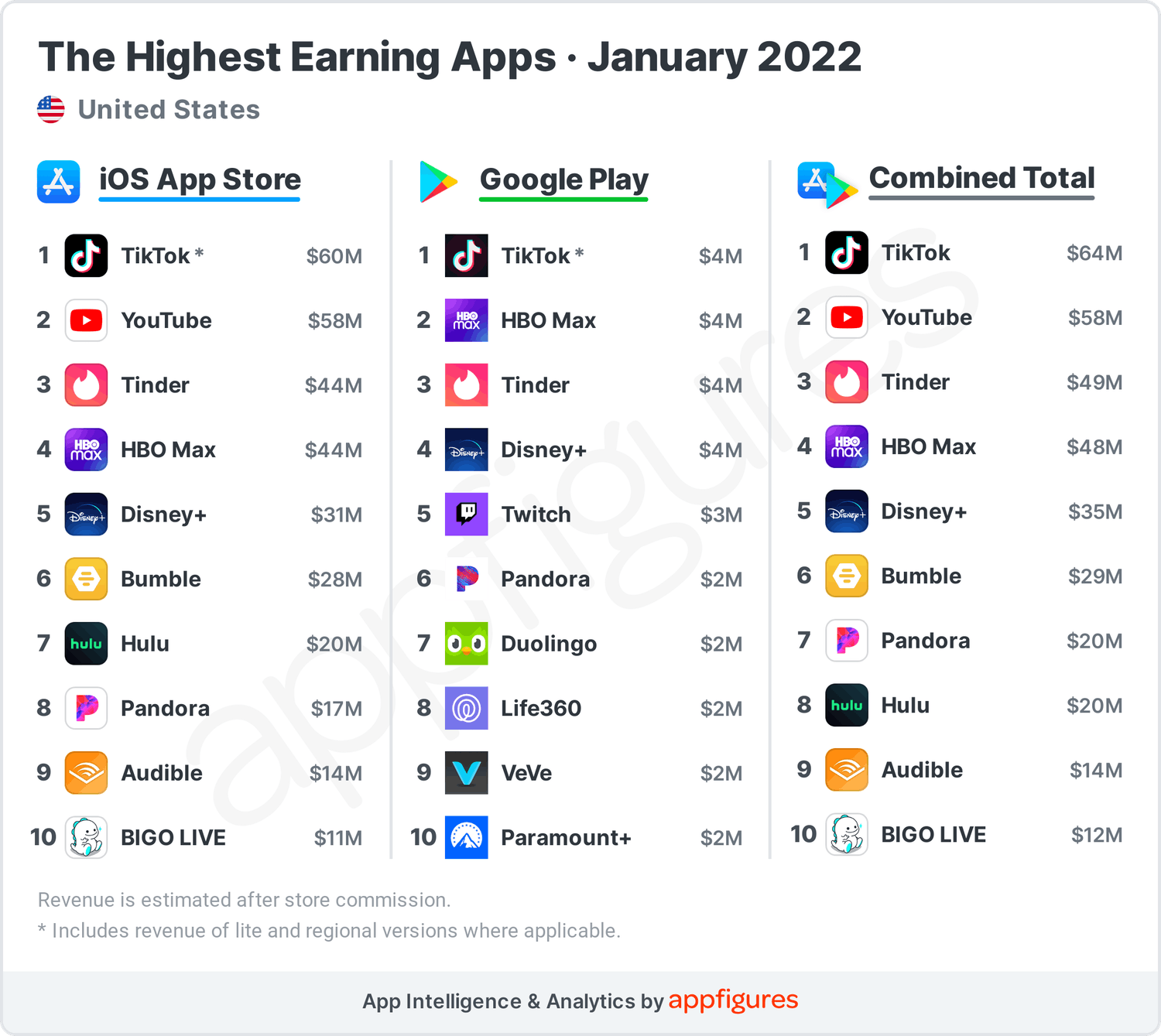 TikTok was the highest-earning app in the US last month, generating a net revenue of $64 million on the App Store and Google Play, according to new data released by AppFigures. 
This may not come as much of a surprise to those who have been following these updates closely. However, it's still an achievement given the multiple security and privacy issues and bans the short-firm video app has faced over the last few years. 
YouTube ranked second with a net revenue of $58 million. 
When users aren't shooting or sharing videos they appear to be busy chatting on dating apps with Tinder generating revenues of $49 million in January 2022 alone. 
Bumble also featured in the top 10 apps for revenue at $29 million. 
Entertainment apps HBO Max, Disney+, Pandora and Hulu were prominent in the ranking. 
Combined the top ten earners in the US adde d$348 million of net revenue, after store fees.