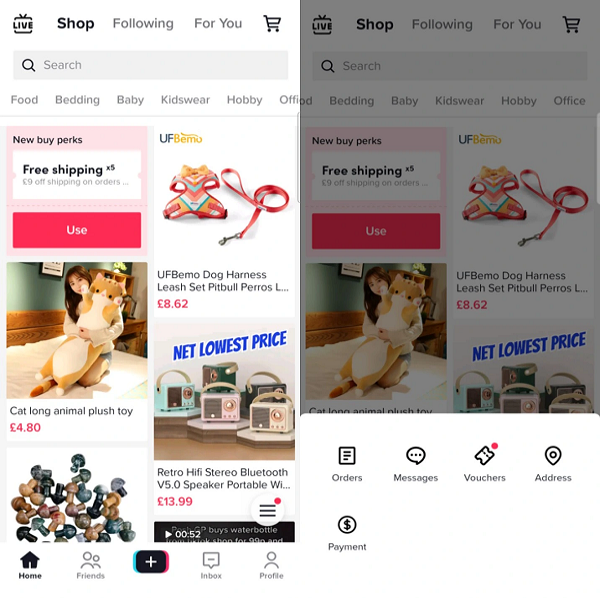 As TikTok expand its foray into eCommerce, the app is now testing a Shop tab alongside the 'For You' and 'Following' feeds.
Users will be able to access shoppable items via the tab and checkout directly. 
The launch marks the next step in TikTok's mCommerce evolution as it follows suit with ByteDance's Chinese version of the app – Douyin. 
Not only does a stronger shopping integration bolster the app's earning potential for creators, it also faciliates better brand and retailer integration. 
The hope is that this puts TikTok on par with competitors like Instagram which already feature in-app shopping functionalities. 
Creators also have higher earning potential on YouTube right now and going forward that should be a major concern for TikTok as it's looking to retain its creator base.
Delivering better earning potential and more opportunities to collaborate with brands will be vital to ensure its continued success, particularly in light of a possible removal from US app stores over privacy concerns.