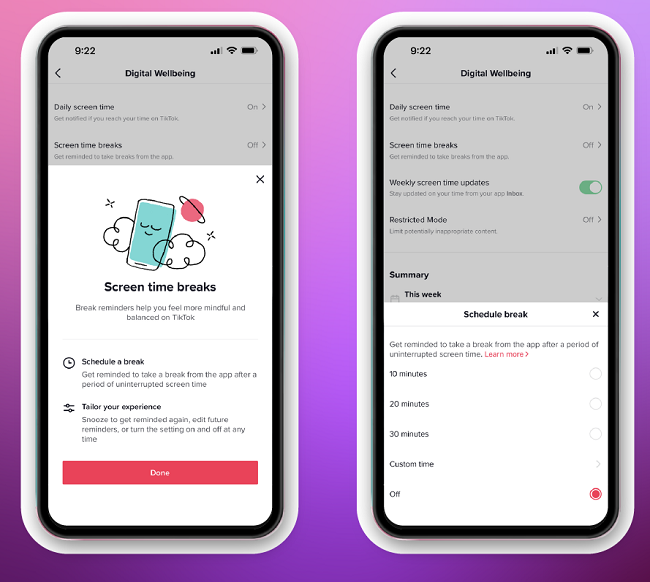 Following increasing concerns on-screen addition, TikTok just added some new tools to help users track and manage how they spend time in apps. 
The new Digital Wellbeing features include reminders for users to take breaks and a dashboard to monitor their screen time. 
For younger users, TikTok added compulsory reminders to take a break. 
Scheduled Breaks can be set at 10, 20 or 30-minute intervals. As the name suggests, they've been designed to avoid users spending too much time in the app.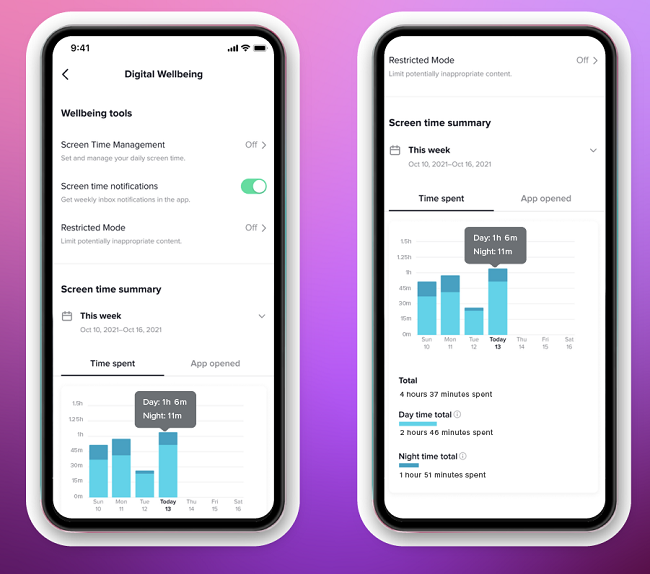 But users can also set up manual reminders if they prefer to do so. 
The summary display shows exactly how many hours users have wasted on trending videos and memes. 
If a user aged 13 to 17 uses the app for more than 100 minutes in one day, TikTok will remind them of the screen time limit tool when they open the app again. 
While this doesn't actively curb any screen additions, it serves as a useful reminder to limit screen time. 
Users can also consult a digital wellbeing guide to assess the dangers of overuse.
TikTok is now one of the most downloaded apps on both major app stores according to AppFigures and it's addictive potential is well-known.