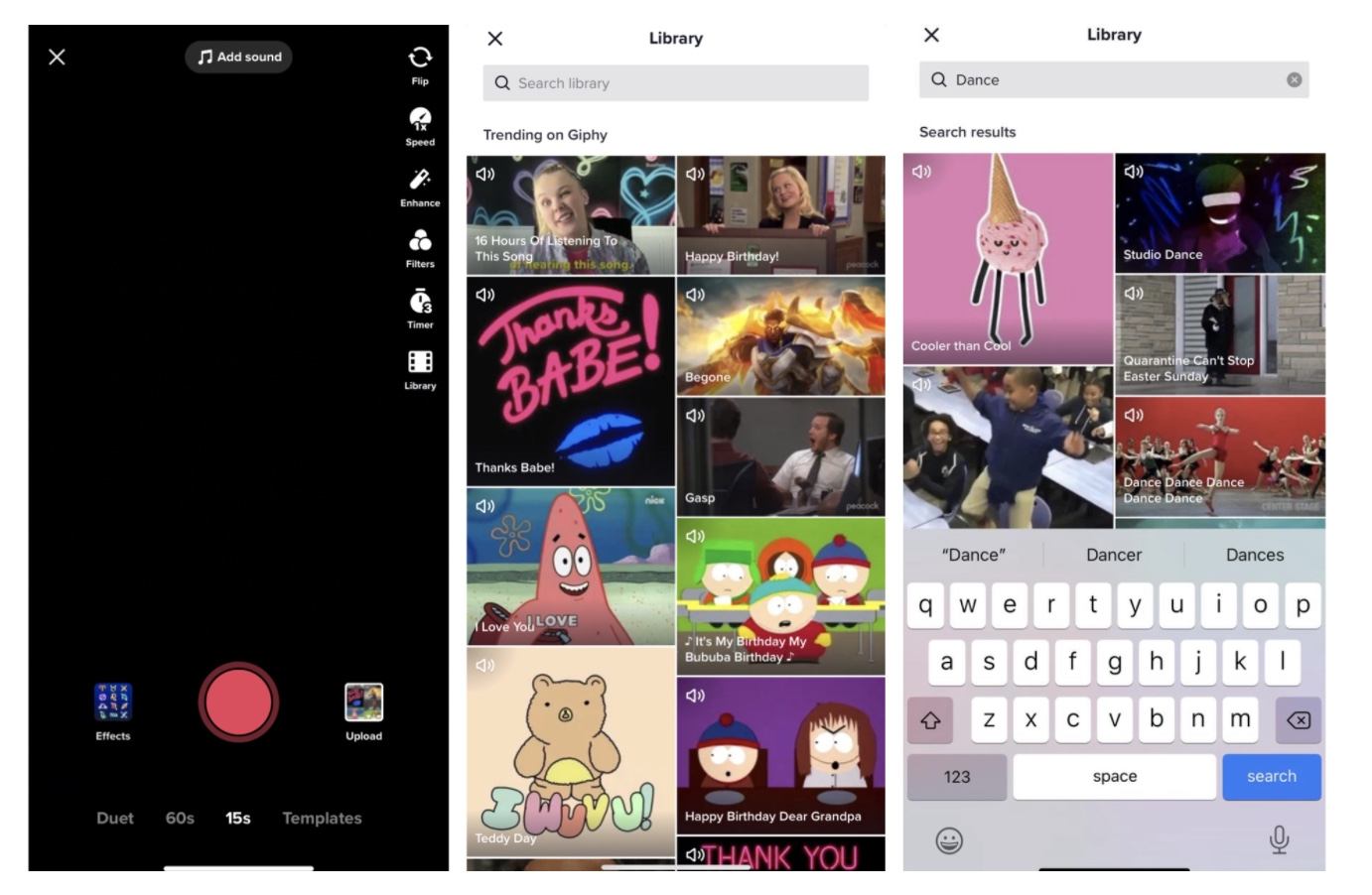 TikTok just launched a new in-app creation feature called TikTok Library, which lets creators access entertainment content to participate in trends.
For now, the Library consists largely of content from GIPHY such as GIFs with audio and clips. 
However, TikTok plans to add other content such as audio, sound and text to the Library over the coming months.
GIPHY Clips (GIFs with Sound) are a way to add quotes and share reactions through animated expressions. 
To use the Library, TikTok users simply tape the Library icons from their camera screen and scroll through tending content or use the search bar.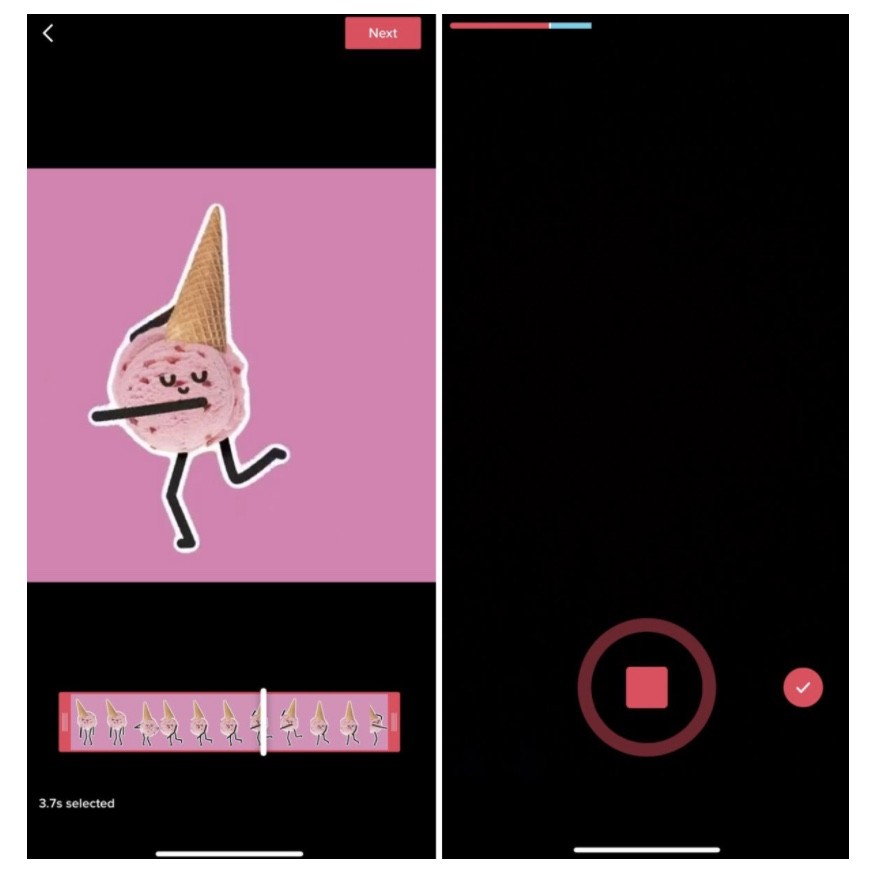 They can then adjust the length of the desired clip. 
GIPHY Clips that will be available during the initial launch include reactions, quotes, people and iconic moments. 
TikTok has previously integrated GIPHY tools. However, by launching an entire Library, the company will be able to add other creative tools later.