TikTok just launched its new Instant Page landing page for a faster, less disruptive ad loading experience.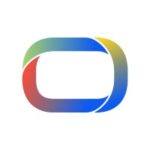 The popular video said that the new native landing page will load 11x faster than standard mobile pages. 
Instant Pages can include videos, photos, swappable carousels or clickable buttons for users to explore branded items further and engage with a brand on the app. 
It's a more meaningful way for brands to streaming line the customer journey coming from in-feed ads. 
Because the pages load faster, on-site duration and attention captured will be significantly improved. 
Customisation options are based on TikTok's drag-and-drop modules to change layouts and content pages. 
At the same time, they can optimise for Instant Page conversions and leverage TikTok Pixel to enhance delivery optimisation and drive 40% lower cost per action. 
Instant Pages are now available for In-feed adverts across the app and are compatible with campaigns based on traffic, conversation, reach and video views.