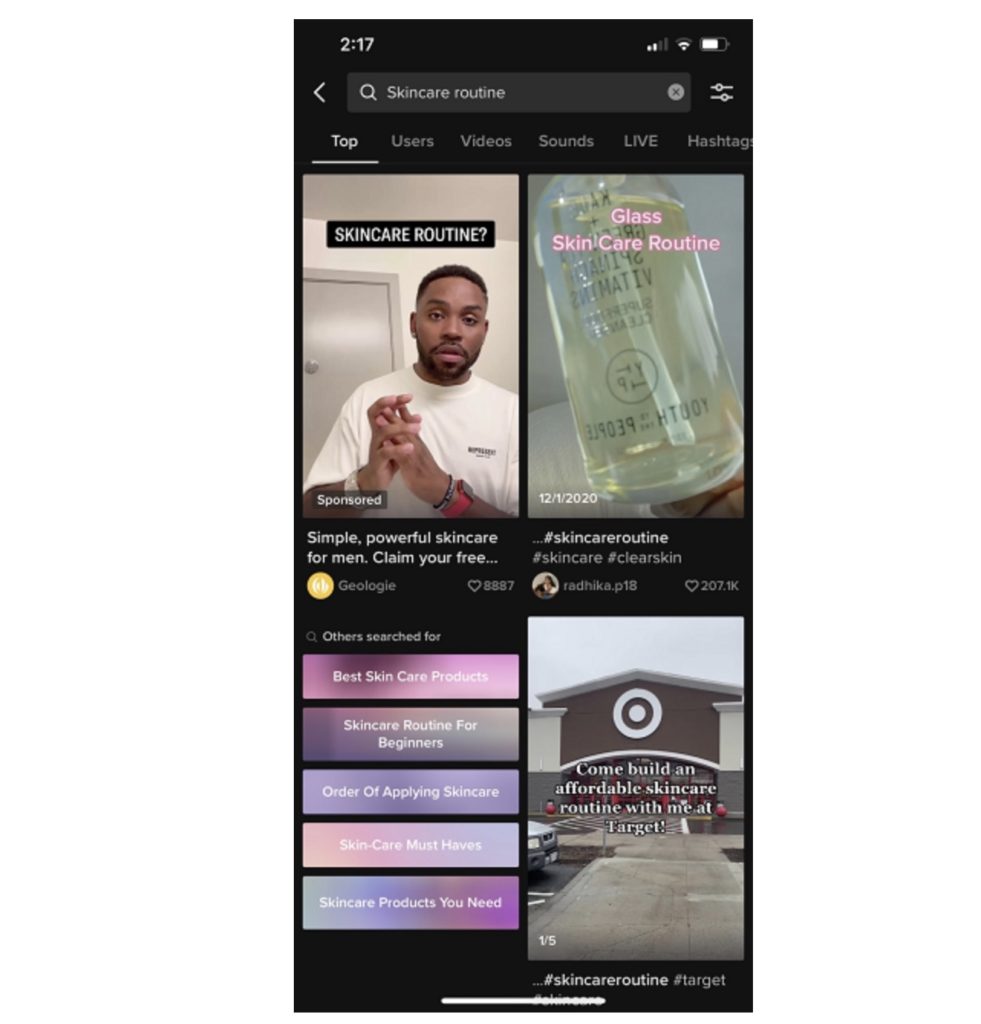 TikTok is now beta testing adverts within the app's search results. 
As shown in an example by digital ads expert David Herrman, TikTok search ads now appear above other relevant search terms in a user's results page. 
They are marked as 'Sponsored'. 
The addition could be a major boon for advertisers and brands looking to reach consumers who are searching for specific terms or products. 
Advertisers will be able to view a list of search terms that drove clicks to their campaigns which could be useful to establish a database of successful terms that may translate to other platforms and apps offering similar keyword-based ad tools. 
One of the app's dominant ways to engage users is through creator or influencer-based ads. 
The addition of search ads may boost revenues for creators as well while driving greater traffic to a brand's website.