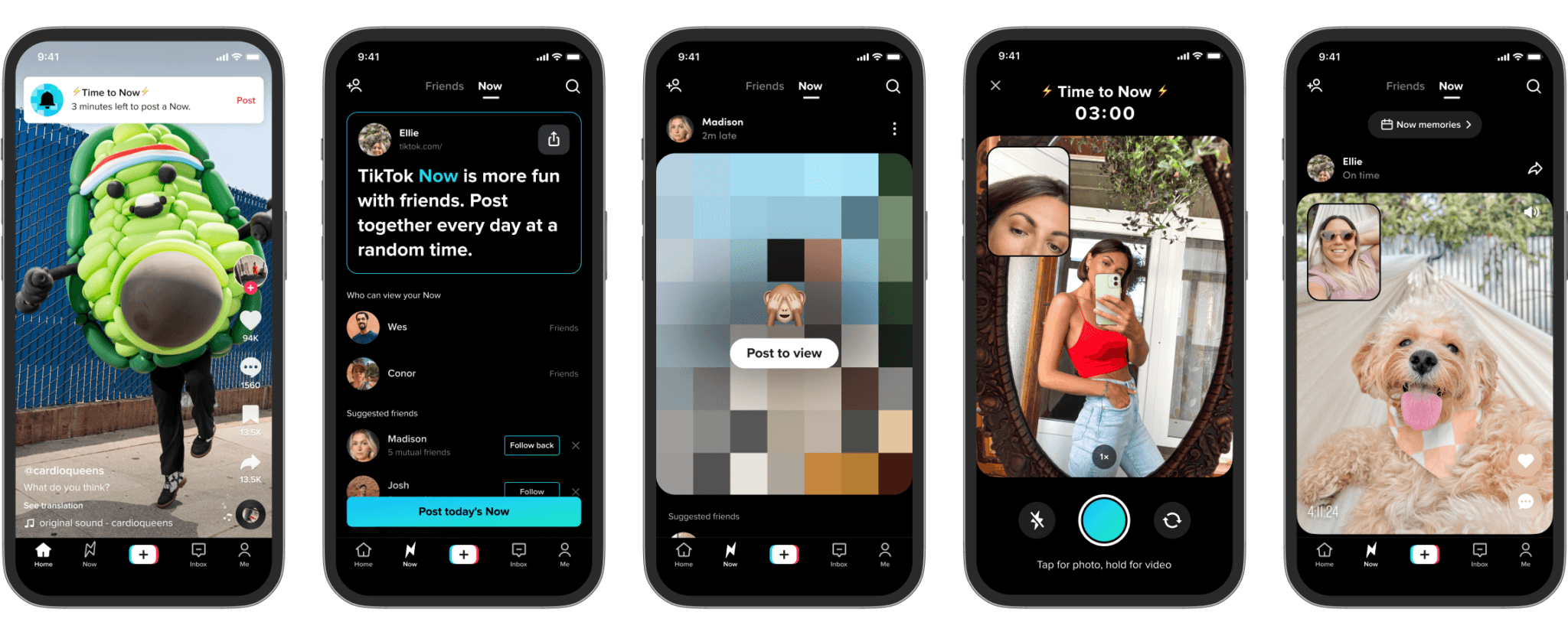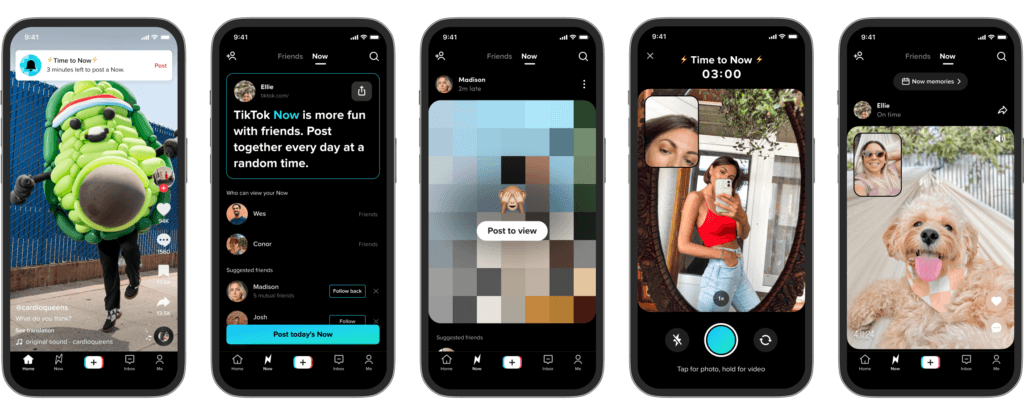 TikTok just launched a new feature that prompts users to share a selfie at a random time each time using their front and back camera.
If that sounds a little familiar then that's because it's a rip-off of BeReal, which is a popular app that notifies users to share a photo in two minutes each day. 
Called TikTok Now, the function sits within its own tab and in some regions is available as a separate app altogether. 
TikTok describes the app as "making possible deeper connection and entertainment in a fun format […] TikTok Now invites you and your friends to capture what you're doing in the moment using your device's front and back camera. You'll receive a daily prompt to capture a 10-second video or a static photo to easily share what you're up to."
What's interesting about the addition is that it could potentially signal a shift in emphasis. For a long time, TikTok has been all about entertainment rather than social connection like competitors Facebook and Instagram. 
TikTok Now could prompt users and friends to connect more closely via the app to stay in contact. 
That said, it wouldn't take away from the entertainment aspect of the app but rather add another dimension to it. 
The only question is whether users can adapt to it. Where apps have been established for a certain purpose, say WhatsApp being a messenger for friends and family to chat, users aren't very welcoming of new features that may change the perspective of what an app is to be used for.
Whether that's the case for TikTok Now remains to be seen.