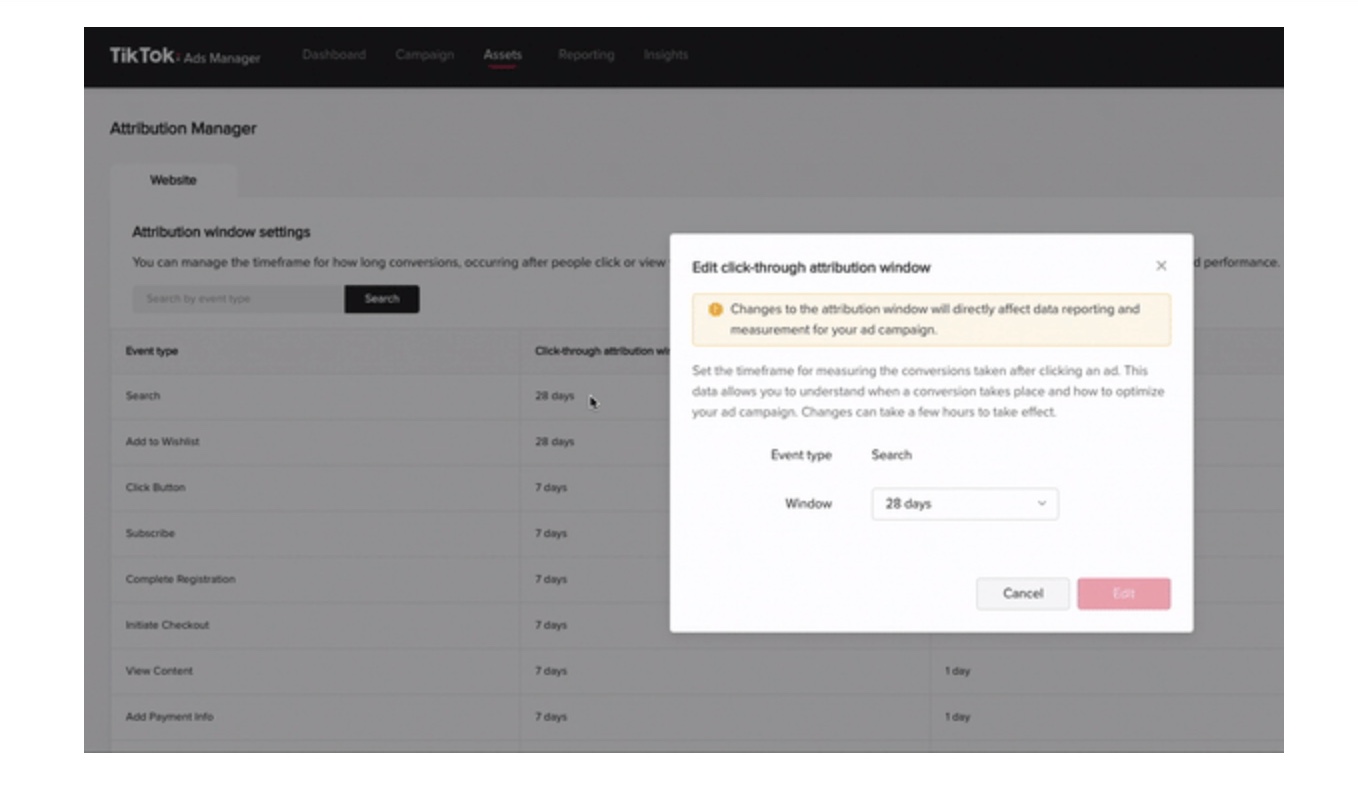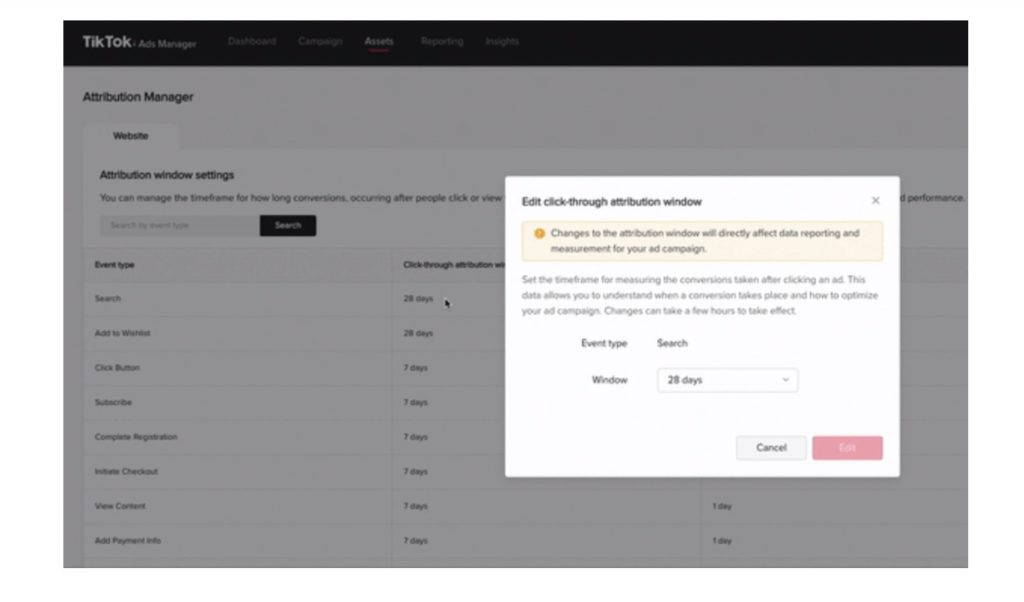 TikTok has made it easier for marketers to track their advertising campaign by adding an Attribution Manager tool.
The latest addition lets advertisers set custom attribution windows in TikTok campaigns. 
In a blog post, the company explained:
"Different brands and businesses have different conversion objectives to measure success in terms of sales and customer engagement. For example, a major brand marketer may look at views and immediate clicks as key campaign indicators when building brand awareness, while an auto brand might expect a longer consideration cycle from a prospective customer."
For example, they can now set a specific time window between one to 28 days to measure performance for click-through attribution. View-through attribution ranges up to 7 days.
This also means that marketers can more reliably track the parameters that make the most sense for each campaign aspect.
Views and clicks for example are can be important indicators for brands to boost their awareness on the app. 
To get the most from the new attribution windows, TikTok recommends marketers consider the actions they want to trigger. A seasonal campaign, for example, could benefit from a 7-day click and 1-day view attribution window to allow customers time to cover. 
For higher involvement products that may require more time for customers to research a service, the attribution window can then be extended. 
The new Attribution Manager is available for advertisers using TikTok Pixel or Events API.